Updated 2/2003
Click any pic to enlarge.


ANTHONY MICHAEL HALL was on hand to promote his hit new series for USA Networks THE DEAD ZONE. With him was MICHAEL PILLER (not pictured) who is the Executive Producer and who also wrote and served as Executive Producer for several "Star Trek" series.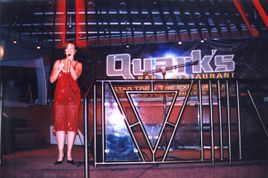 Quark's Bar at Star Trek: The Experience was the site for two rollicking Trek parties held on Friday and Saturday night of the event. CHASE MASTERSON (Leeta from DS9) sang a medley of great show tunes with Star Trek- themed lyrics- she was great!
SHOTS FROM SUNDAY'S CHARITY BRUNCH
Star Trek Las Vegas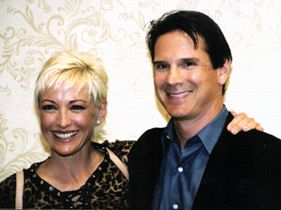 Nana Visitor and Philip Anglim share a very happy first reunion with their fans.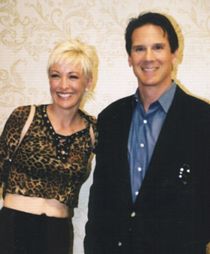 Nana Visitor and Philip Anglim: a handsome pair then and now.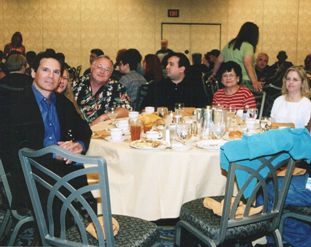 Philip Anglim joins some fans for his first charity breakfast
at his very first Creation event.
---
The above three photos are courtesy of:
Stella Sutkiewicz & Gayle-Lynne Gordon
Project Managers - Philip Anglim
---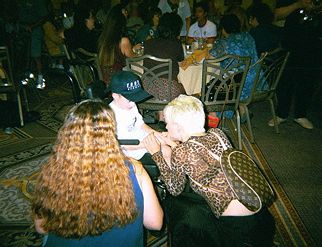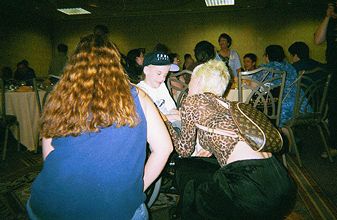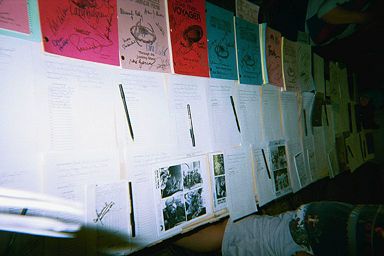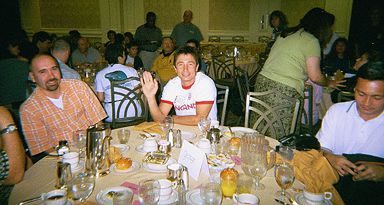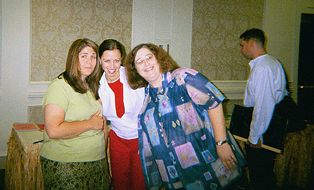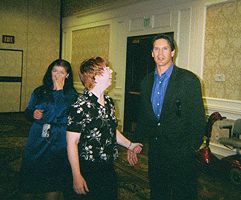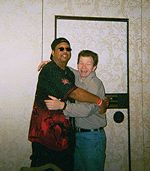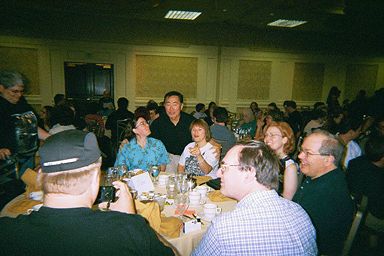 LEONARD NIMOY RECEIVES CREATION'S LIFETIME ACHIEVEMENT AWARD
Star Trek Las Vegas
Las Vegas, August 3, 2002: It was our great pleasure to present Leonard with this much deserved recognition from all of his fans. It was a wonderful day for us seeing Leonard so happy throughout his appearance, his award ceremony, and into his one-man show based on his poetry and photography.
In these pix you can see that Leonard was surprised by his legendary co-stars: George, Walter and Nichelle, along with award presenter William Shatner.
A glorious day for our audiences, and a treat to thank Leonard for his amazing 50-plus year career entertaining worldwide audiences!
Click any picture to enlarge.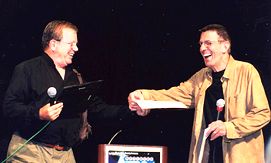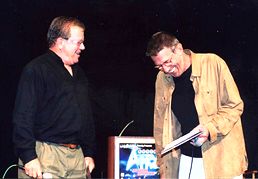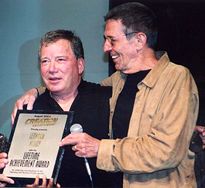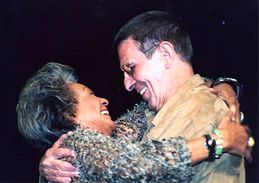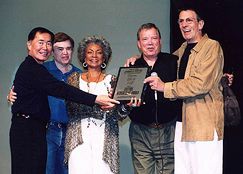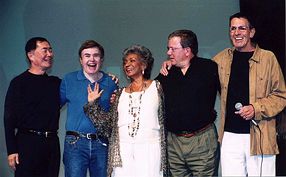 ---
---
Photo Credit: Jane Singer


© Creation Entertainment. All Rights Reserved.
Unauthorized duplication of graphics or material appearing in this site is prohibited.