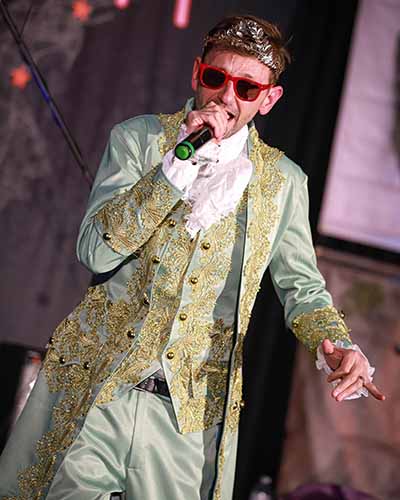 FRIDAY NIGHT KARAOKE: Hosted by Karaoke King, DJ Qualls, it's time to belt out your favorite song (and theme is coming soon)! Join us for a rousing karaoke party, where you might get a chance to sing with some special guests. It's a FREE event (no admission pass is required)! Guests are tentative and subject to change.
Read more about our KARAOKE EVENT!
Since this is a FREE EVENT, you do not keep your same seats you had during the day. There will be seats in the back if you prefer to sit. If you have a VIP pass or special needs, please come to the front of the line.
NOTE: If you choose to stand in line early to be up front, you may only hold one additional place until the doors open. Once the doors open and if your companion is not there, there is no guarantee there will be room left in the front. Although these are FREE events and you do not need a convention pass to attend, please be aware that there is still a limited capacity at each venue. Seating is on a first-come, first-served basis and space may be filled to capacity.