#TVDNJ
DON'T FORGET TO USE THE OFFICIAL HASHTAG WHEN TWEETING AND POSTING ON FACEBOOK ABOUT THIS EVENT!
PLEASE READ THIS PAGE COMPLETELY BEFORE ORDERING ANY TICKETS.

Please note that tickets are delivered to you via e-mail in PDF format which you should print out and bring with you to convention registration. Most customers receive their PDF tickets within 3 business days of having placed their order.

Be sure of which day a guest is doing photo ops/autographs
before purchasing your admission tickets.
The Vampire Diaries
Official Convention
Hilton Parsippany
One Hilton Court
Parsippany, NJ 07054
PARSIPPANY, NJ
Friday, Saturday & Sunday
July 11-13, 2014*
*Now Three Big Days!
Times: Because our schedules are dependent upon guest flights and itineraries and these are not known until much closer to the convention it is impossible to give accurate times earlier. As a generalization, however, we have a pre-registration (not a necessity, but a convenience) from 8 pm to 10 pm on the night prior to the convention where we give all full weekend attendees their credentials so they don't have to wait again. The vendors room is also open.

For those traveling in to conventions please note that sometimes guests appear later in the day Sunday and events can continue until the late afternoon or early evening with autographing sometimes running later than that. Generally Saturday and Sunday hours begin at approximately 9 am and run until approximately 7 pm with autographs to follow. Please note that this is a generalization and accurate times are posted close to the convention. Thanks and enjoy your stay with us!

We would like to take this opportunity to thank our fellow fans in the Jersey area for making the 2013 New Jersey Convention such a rousing, sold-out success! It was definitely a time to remember and we can't wait to do it again! Special shout-out to the amazing cast of TVD for, as always, going all out to make sure our attendees have a fabulous time. Simply stated, there is nothing better in live entertainment than seeing your favorite stars live and in person! And, we are very proud to offer full days of fun for a cost far less than a 2 hour concert or most sporting events. Make your plans to be part of the 2014 celebration: the earlier you come aboard the better seat you'll have in the theatre. Please make note that EVERY ticket is guaranteed a seat to see all the daytime events and celebrities!

SUPER SPECIAL GUESTS: IAN SOMERHALDER and PAUL WESLEYThe talented actors who are Damon and Stefan Salvatore LIVE AND IN PERSON in NEW JERSEY: DON'T MISS IT!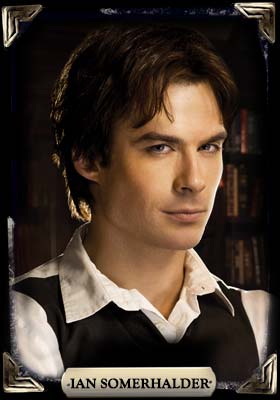 IAN SOMERHALDER
Damon Salvatore
Appearing Sunday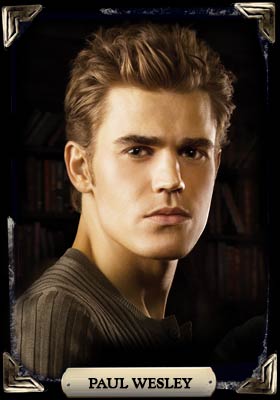 PAUL WESLEY
Stefan Salvatore
Appearing Sunday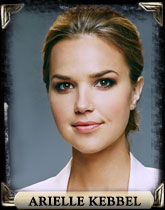 ARIELLE KEBBEL
Lexi Branson
of The Vampire Diaries
Hosting Saturday and Sunday and appearing on stage Saturday. Doing autographs and photo-ops both days.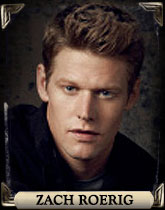 ZACH ROERIG
Matt Donovan
Appearing Saturday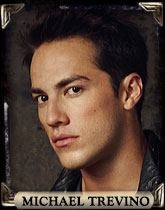 MICHAEL TREVINO
Tyler Lockwood
Appearing Saturday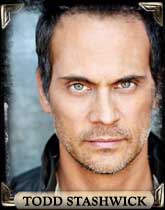 TODD STASHWICK
Father Kieran
of The Originals,
Todd has also been seen on Teen Wolf, Warehouse 13, Angel, Justified, Heroes, Supernatural, and many more.
Appearing on stage Saturday, doing photo ops and autographs that day as well
EKA DARVILLE
Diego in
The Vampire Diaries
and The Originals
First appearance at The Official Vampire Diaries Convention! Appearing on stage, signing autographs and doing photo ops on Friday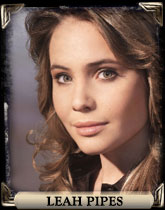 LEAH PIPES
Camille O'Connell
on The Originals
Appearing Saturday
First Tour appearance!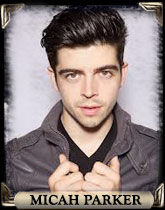 MICAH PARKER
Adrian on three episodes of The Vampire Diaries Graduation, O Come, All Ye Faithful and We'll Always Have Bourbon Street
Appearing Friday on stage, signing autographs and doing photo ops that day too, and Micah is also the host of our FREE TO ALL Karaoke Parties all now set for Friday Night and described in this webpage.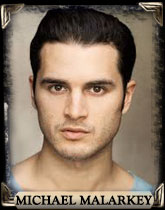 MICHAEL MALARKEY
Enzo on the Vampire Diaries
Appearing Saturday
MORE GUESTS TO BE ANNOUNCED!!!


HERE ARE SOME FANTASTIC PHOTOS FROM A RECENT CONVENTION!
Here's some amazing photos of "the guys" at work entertaining our sold out crowds of fans of The Vampire Diaries! Make your plans now to see Ian and Paul and the rest of the roster of outstanding in person guest celebrities!
Click below to view larger. Use arrows to scroll more images.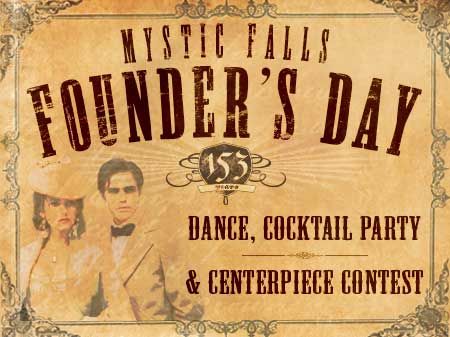 MYSTIC FALLS FOUNDER'S DAY MASQUERADE BALL
You are cordially invited to the Saturday Evening Founder's Day Masquerade Ball - our most lavish event of the convention! Your evening will consist of music, dancing & contests - this is an event you do not want to miss!

Let your creativity shine by entering our famous themed CENTERPIECE CONTEST! Create the very best centerpiece that shows off your love of the Vampire Diaries! The winner takes home a $250 Gift Certificate! All of this takes place at our SATURDAY EVENING FOUNDER'S DAY MASQUERADE BALL!

Come dressed to impress in your favorite evening attire, or something themed out from TVD, or just come and relax: your evening will be one to remember! The person most dressed to impress will win a $250 gift certificate so get ready and find the outfit that suits you!

CELEBRITY DROP-INS so far include ZACH ROERIG, MICHAEL TREVINO, MICHAEL MALARKEY, LEAH PIPES and TODD STASHWICK. Cameras are permitted only when the guests first come into the party. After that please put your cameras away so our guests can enjoy their time too!

This event is complimentary for GOLD WEEKEND PATRONS, for others tickets are $79 and available NOW in limited supply!
$79 -SOLD OUT


A VERY special half hour event is planned exclusively for our Gold Weekend Patrons! Ian Somerhalder and Paul Wesley join forces for what is sure to be a memorable time and it ONLY happens for our amazing Gold Weekend Patrons! Another reason to "go gold" for this incredible weekend of fun! Of course both of these stars will be on stage for their regular convention appearances on Sunday, this EXTRA event is just something added as a bonus for our Gold Patrons.


ANNOUNCING OUR CELEBRITY CONVENTION HOST!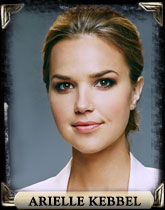 We are very happy indeed that the wonderful and popular Arielle Kebbel (Lexi Branson of The Vampire Diaries, Vanessa Shaw of 90210, and Tammy from the Amazon original series "The After"), will be hosting The Vampire Diaries Official Convention (on Saturday and Sunday only) coming to Chicago, New Jersey, Dallas, Las Vegas and Orlando. We are THRILLED that this talented and gorgeous young lady will be helping us take The Official Vampire Diaries Tours to new heights in 2014!


FREE TO ALL: THE KARAOKE PARTY HOSTED BY MICAH PARKER with special surprise guests!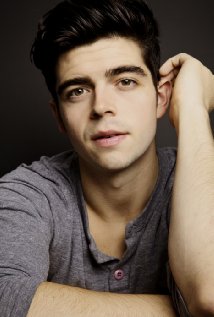 Come to sing, come to relax, come to party as Micah is living large as the new host of our The Vampire Diaries Official Convention Karaoke Parties, set for Friday Evening sometime after our autographing is concluded.

THE EVENT IS FREE TO ALL, courtesy of Creation Entertainment and generally features (along with host Micah) the guests that appear on the first day of the convention, but not always. Please note that generally the first rows are removed so this is a non-reserved seat function, there are seats in the back however for those that just want to sit back and enjoy!

Times will be announced in the schedules. If you want to sing with our celebrities we suggest signing up with our DJ who is available with a song book one hour before the close of the vendors room in said room. While this is not a guarantee you will be called up it will help to pre-sign up.


THE CREATION COSTUME PARADE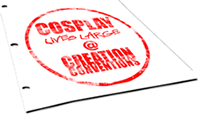 You know you wanna! The famous Creation Entertainment Costume Parade Competition is always a highlight of the convention. Set for Saturday here is your chance to show off your creative abilities by dressing as any The Vampire Diaries character or making up your own. The winner goes home with a $250 gift certificate but we have prizes for everyone who enters!


TRIVIA CHALLENGE
Who out there is a "master of trivia" when it comes The Vampire Diaries. It is time to put that TVD-watching to profitable use by showing off in our fast-paced live gameshow where the last person standing goes home a big winner: up to $1750 is on the table! 90 players from our audience are selected so start cramming now (by re-watching your DVD sets cause we know you have those!).

THE VAMPIRE DIARIES MERCHANDISE AREA
Here you will find a great selection of official merchandise, licensed by Warner Bros. Television, including a wide range of color photos struck from studio source, beautiful t-shirts, mugs, glassware, posters, apparel, standees, board games, novelties, and more! Please note that the vendors area is small, we just don't want anyone coming expecting a super-huge dealers room. Vendors are invited to participate in the convention, click on over to http://www.creationent.com/dealers.htm for more information.


THE VAMPIRE DIARIES FAN MUSIC VIDEO CONTEST
One of the coolest highlights of the convention is the running of fan produced Music Videos honoring THE VAMPIRE DIARIES, its themes and characters. If you are a talented video editor now is your chance to show off your creativity and vie for prizes at The Vampire Diaries: The Official Convention Tour 2014.

Rules: one music video about THE VAMPIRE DIARIES may be submitted on DVD only (please no computer-based media like CD accepted). PLEASE USE ONLY NTSC FORMAT FOR YOUR DVD. Entries are judged on the following criteria: video quality, audio quality, editing quality, inventiveness, song selection, and originality. Humorous submissions are encouraged. Entries can not be returned, and person submitting entry is granting Creation the right to play this entry in perpetuity at Creation events worldwide and/or on line at the Creation website(s). Creation does not sell music videos so your entry will never be sold as a commercial product, just presented at our events/on line.

Winners will receive a $100 gift certificate good for Creation products. Winners will be announced and certificates awarded on site. Send your video using order confirmation or signature required in order to know if it arrived. We do not announce winners until the event All entries are due at Creation offices 40 days prior to the convention with no exceptions. Thanks and good luck!
Note: Due to the high volume of entries for our Music Video Contests, we are forced to limit entries to those people actually attending the specific show they are entering for. You do not have to be present for the actual showing of your video, but you must claim your award on site before the end of the weekend or your award will be forfeited. Also please note that we are looking for intro videos that involve our supporting actors, so please keep that in mind too! Please note that fans should not use footage from other than the shows we are honoring even if it features the stars of the current show the convention is about.
SEND ENTRIES TO:
Creation Entertainment
VAMPIRE DIARIES Music Video Contest
217 South Kenwood St.
Glendale, CA 91205


SPECIAL 5% OFF OF AMERICAN AIRLINES FLIGHTS FOR THOSE
COMING TO THE CONVENTION, click here for details...

HELP US SPREAD THE WORD
Use these banners and link back to www.creationent.com
Thanks for your support!



Please make sure to bring ALL your printed out tickets to the convention as we can not replace any tickets forgotten or lost. This holds true for all ticket-buyers domestic and outside of The United States as we no longer have a will-call or hold ticket desk. Our convention sites generally have a business office where you can print out your tickets if you have left them home by mistake. Once you present your ticket(s) at registration, photo op areas, or autograph sessions they will be scanned for legitimacy and one-time use only. Thanks!
Customer Support E-Mail: ANY problem you have please write to us at:
and we'll look into it and get right back to you. Thanks!
NOTE: You may buy Photo Op and Autograph tickets before buying an Admission ticket, but you need an Admission Ticket in order to use the Photo Op and Autograph tickets. Please buy an Admission ticket as soon as you can as we can never guarantee Admission tickets won't sell out before the show. Join our Free Emaillist to get updates on ticket availability.

GOLD WEEKEND ADMISSION PACKAGE -SOLD OUT(Click for details...)

SILVER WEEKEND ADMISSION PACKAGE (formerly known as Preferred Weekend Packages)
Here is a great way to attend ALL THREE days (YES THE CONVENTION HAS BEEN EXPANDED TO THREE DAYS THIS YEAR!) of the convention and personally meet the stars in attendance when getting your in person autographs from those included within this package's complimentary autographs. Here is what you get when you go "SILVER Weekend" for the 2014 NEW JERSEY OFFICIAL VAMPIRE DIARIES Convention:
1) Wonderful reserved seats in the main theatre where all our major guests appear and events and contests occur! These seats are YOURS, come and go, all THREE DAYS! Your seats are either to the rear or sides of the Gold Weekend Package seats.

2) You get to pick your actual seat in the theatre with our new ticketing chart system! THREE FULL DAYS OF LIVE ENTERTAINMENT filled with celebrities, events and audience participation!

3) Complimentary in-person autographs with great guests: IAN SOMERHALDER, PAUL WESLEY, TODD STASHWICK, ZACH ROERIG and MICAH PARKER. The value of these autographs, if bought separately will be approximately $180, so you know this is an awesome deal!

4) Among the first to get autographs (of those signing as part of applicable packages) as we go in order with Gold Patrons first, then Silver Weekend Patrons.

5) Pre-Registration Fun: we get you set for the weekend before other patrons and give you first crack at the exclusive merchandise!

6) Wristband access: we have special color coded wristbands and collectible lanyard credentials for Silver Weekend Package Holders: once you get set you don't need to wait again!

7) Admission to the vendors area and of course!

8) Complimentary admission to the Friday Night all new Karaoke Party hosted by Micah Parker and featuring other stars: not to be missed: have fun!
$249
*Please note that if you have autographs as part of your ticket package benefits you will need to have something for the celebrities to sign. They will sign anything you bring from home and there is a wide assortment of photos and other collectibles on sale at the convention.

WEEKEND GENERAL ADMISSION
This is the most economical way to attend all three days of the convention. This option does not include autographs, but does include a non-reserved seat in the main theatre and admission to the vendors room.
WEEKEND GENERAL ADMISSION (ALL THREE DAYS): $95
SINGLE DAY PREFERRED ADMISSION
This is the best way to attend any ONE day of the convention. This option does not include autographs, but does include a reserved seat in the main theatre and admission to the vendors room.
FRIDAY PREFERRED ADMISSION $40
SATURDAY PREFERRED ADMISSION: $40
SUNDAY PREFERRED ADMISSION: $70

GENERAL ADMISSION SINGLE DAYS*
Here's the most economical way to attend any single day(s) of the convention. These tickets do guarantee a seat in the back of the theatre and you will see all daytime celebrities and events. These tickets, of course, do not include autographs or photo ops.
FRIDAY GENERAL ADMISSION: $20
SATURDAY GENERAL ADMISSION: $30
SUNDAY GENERAL ADMISSION $55
* Please note because of the size of the theatre (under 1300 folks) and great demand there are very few general admission tickets on sale.

ADMISSION TICKET PACKAGES DO NOT INCLUDE PHOTO OPS and these must be purchased separately below or at the convention (if not sold out). Thanks!

AUTOGRAPH TICKETS
Autograph and Photo Op Tickets do not include admission to the convention. You must have an admission ticket for the convention in order to redeem autograph and photo op tickets. Photography is not allowed during the autograph sessions.
Here's the rare chance to get an in-person hand-signed autograph by your favorite celebrity. We do autographing row by row for those that have them included in their packages followed by additional autograph tickets called by number. If autographs are part of your ticket package you can get any additional signatures you've purchased the first time you come up. You must bring an item for the celebrity to sign: you can bring something from home or purchase an officially licensed photograph or souvenir at the convention. The autograph tickets are available in limited supply, please order soon. THANKS!
** Please note that we can not accept "on cell phone" tickets for autograph and photo op sections so you must print them out at home and bring them to the convention on paper, not your phone. Thank you! We can accept "on cell phone" tickets for admission however.
IAN SOMERHALDER $65 -SOLD OUT (Sunday)
PAUL WESLEY $65 (Sunday)
ARIELLE KEBBEL $20 (Saturday and Sunday)
*New ZACH ROERIG $35 (Saturday) Zach is signing on a complimentary basis for our Gold and Silver Patrons. Others who want to get his signature can purchase it separately.
*New MICHAEL TREVINO $35 (Saturday) Michael is not signing as part of any packages, so his autograph must be purchased separately.
EKA DARVILLE $20 (Friday)
LEAH PIPES $20 (Saturday) Note that Leah is signing on a complimentary basis for Gold Patrons. Others that want her in person signature will need to purchase tickets.
TODD STASHWICK $25 (Saturday) Todd is signing on a complimentary basis for Gold and Silver Patrons, others will need to purchase his autograph if desired.
*New MICAH PARKER $25 (Friday) Please note that Micah is signing on a complimentary basis for Gold and Silver Patrons, others will need to purchase his autograph if desired.
*New MICHAEL MALARKEY $25 (Saturday) Note: Michael's autograph is not part of any package and must be ordered separately.
Note: Patrons must bring an item for celebrities to sign. You can bring something from home or purchase a photo or other collectible in the vendors room. Please feel free to purchase as many autograph tickets of a particular celebrity as you'd like.

PHOTO OP TICKETS
Photo Op Tickets do not include admission to the convention. You must have an admission ticket for the convention to enter into the photo op areas. Due to security considerations and guest concerns we cannot facilitate the giving of gifts to guests at the photo op sessions. LIMIT OF TWO FANS PER PHOTO-OP, NO EXCEPTIONS PLEASE! TWO FANS CAN BE IN THE PHOTO OP FOR THE PRICE OF ONE PHOTO OP TICKET.
Your photo will be taken by Creation's all knowing and super-powerful official staff photographers. They take the best pictures, make the stars comfortable & willing to pose more freely with fans, and generally are beloved by all. JUST CLICK TO OUR E-MAIL FEEDBACK SECTION TO READ ABOUT HOW GREAT CREATION PHOTO OPS ARE! Please read: PHOTO OP F.A.Q.
** Please note that we can not accept "on cell phone" tickets for autograph and photo op sections so you must print them out at home and bring them to the convention on paper, not your phone. Thank you! We can accept "on cell phone" tickets for admission however.
IAN SOMERHALDER $129 -SOLD OUT (Sunday)
PAUL WESLEY $129 (Sunday)
ARIELLE KEBBEL $40 (Saturday and Sunday)
*New ZACH ROERIG $50 (Saturday)
*New MICHAEL TREVINO $50 (Saturday)
EKA DARVILLE $40 (Friday)
LEAH PIPES $40 (Saturday)
TODD STASHWICK $40 (Saturday)
*New MICAH PARKER $40 (Friday)
*New MICHAEL MALARKEY $45 (Saturday)
GROUP PHOTO-OPS:
TVD SANDWICH PHOTO: YOU between IAN SOMERHALDER & PAUL WESLEY $199 (Sunday)

TODD STASHWICK and LEAH PIPES and YOU! $70 (Saturday)

*New "Best Friends Duo" Photo Op: YOU with bros Michael Trevino and Zach Roerig. Limited quantity available $90 (Saturday)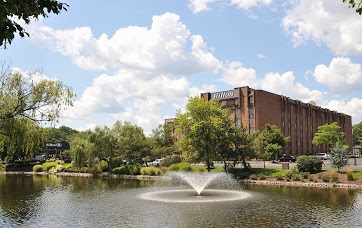 HOTEL RESERVATIONS
HILTON PARSIPPANY
One Hilton Court
Parsippany, New Jersey
USA 07054
Tel: +1-973-267-7373
Fax: +1-973-984-6853

The convention takes place in the beautiful, newly renovated Hilton Parsippany hotel, boasting an ideal location in New Jersey. This peaceful and picturesque area is less than 25 miles from Newark Liberty International Airport (EWR) and within easy access of many exciting entertainment and sightseeing destinations in the region. Discover New York attractions easily with this Parsippany hotel's free scheduled shuttle service to the train station.

Enjoy comfort and convenience in a stylish and sophisticated guest room or unwind at the fitness center and seasonal outdoor pool. Indulge in the finest steaks at Ruth's Chris Steak House or enjoy breakfast, lunch or dinner at the Olive Restaurant. Meet with friends or colleagues to unwind with a refreshing drink at the Splash Bar. Use the hotel's full service Deluxe Spa, or enjoy superb shopping at Morristown Green.

Special lower than normal room rates for those staying at the convention are available per the below:
Special Rate: $139.00 per night
Reservation Phone Number: (973) 267-7373 or (800) 445-8667
Reservation Code: Vampire Diaries 2014 or VD2014


Reservation Link:
http://tinyurl.com/VampireDiaries2014

Cutoff Date: June 19th 2014 (after this time room rates will revert to normal price if available)
Creation Entertainment holds a "block" of rooms for our attendees. These blocks of rooms have a lower rate than standard rates at the hotel, but they also have a "cut-off" point after which hotels may choose to revert back to their own higher rates for our customers. Usually this cut off date is one month prior to the event, but this does vary. Therefore it is always wise to book your rooms for our conventions as early as possible.
DEALERS:
If you wish to sell at this convention, please write to asponsor@creationent.com for more details. If you carry The Vampire Diaries merchandise please note that ONLY LICENSED MERCHANDISE will be allowed for sale.


A Schedule will be posted as we get closer to the event.
All guests and scheduling is tentative and subject to change.

There's nothing like seeing your favorite stars up close and in person!"
(Click image to view larger)

THE VAMPIRE DIARIES and all related characters and elements
are trademarks of and © Warner Bros. Entertainment Inc. (s13)

Creation assumes no responsibility for typographical errors or inaccurate information provided by convention venues. All dates, venues and guests are considered tentative and subject to change. Check back frequently for updates.
NOTE: ALL TICKETS ARE NON-REFUNDABLE AND NON-EXCHANGEABLE. ABSOLUTELY NO AUDIO OR VIDEOTAPING ALLOWED AT ANY CONVENTION. Still photography is for personal use only - public dissemination and commercial use strictly prohibited.
By attending Creation events you agree to allow your image to be used on our website and in news documentaries or stories, either filmed by Creation Entertainment or other entities.
All ticket prices are subject to change, please order as early as possible.
In the unlikely event of a cancellation of the convention, or a date change, Creation Entertainment is not responsible for refunding airfare or any other costs other than the payments made directly to Creation Entertainment for ticketing. Also in the unlikely event, due to weather, transit issues or last minute illness or other reason given by celebrity, an advertised guest does not make their appearance at the convention, Creation Entertainment is not responsible for any refunds other than separate specific to the guest autograph tickets or photo op tickets. In the extremely rare chance that a guest does not finish his or her autographs or photo ops (which has only happened in a hand full of cases over 40 plus years, always due to something out of our control) Creation Entertainment will only be responsible for the refund of the separate autograph or photo op ticket.
In the extremely rare case (which has never happened before) our computer systems may accept more tickets than we have allotted for. If that should occur we would refund ticket money to the last several people (in order) who did manage to get a confirmation or ticket. As we've said it has never happened but we want to have a fair scenario in place it if does occur.
Flashes occur from phone and cameras often during stage presentations. If you are sensitive to such lighting please be advised to take the necessary cautions.