The 40-plus year tradition of Creation Entertainment presenting Trek themed conventions continued in 2022 where thousands of fellow fans gathered for the annual STLV: 56-Year Mission Convention at Bally's Hotel at the end of August.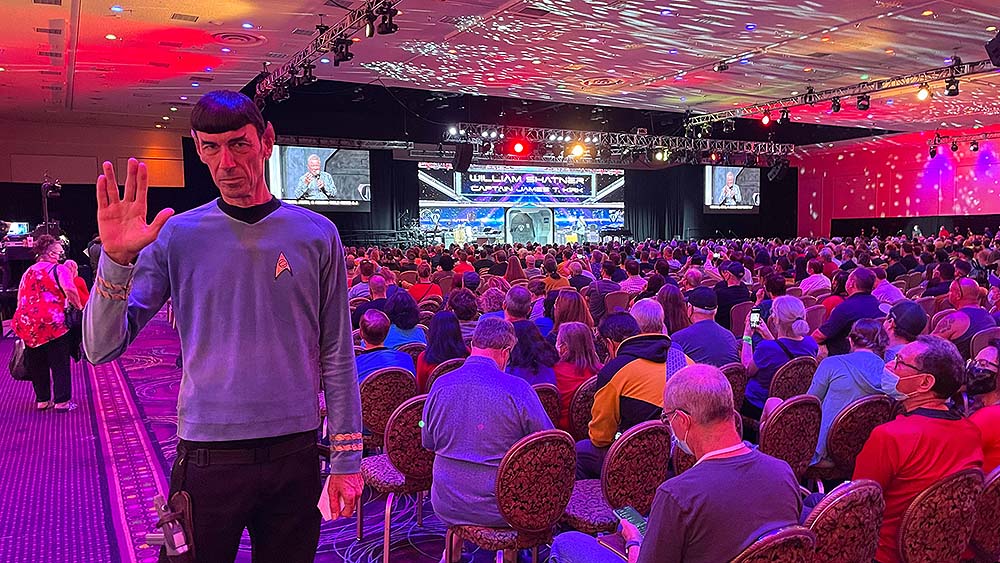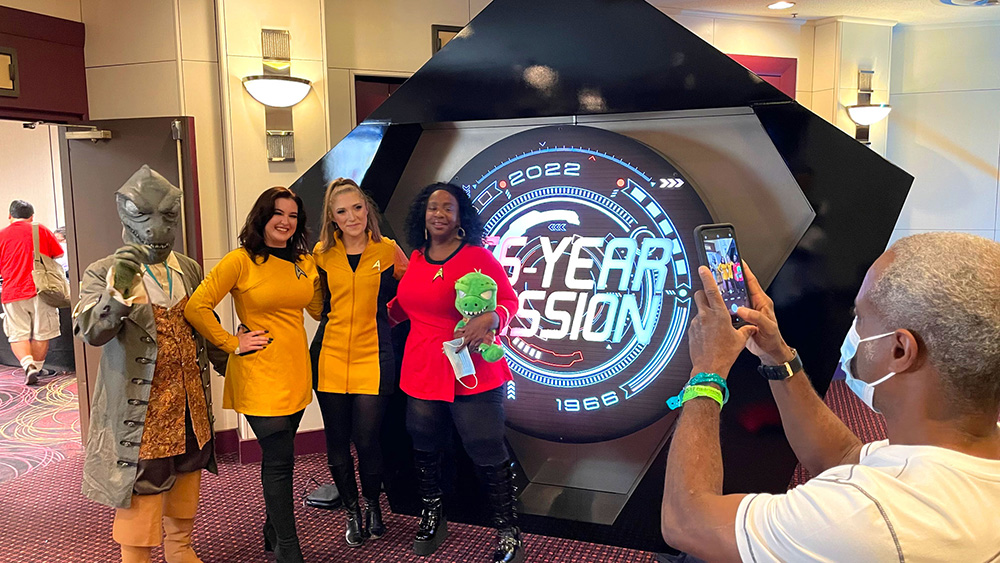 The one-year shift to Bally's from our traditional home at The Rio was necessitated by the ongoing renovation of the resort, which will be completed by the time we make our glorious return to The Rio All-Suites Hotel & Casino for STLV: The 57-Year Mission on August 3-6, 2023!  

Our heartfelt gratitude to all the amazing guest celebrities and fans from around the galaxy who made the 2022 convention so special and memorable. The show was filled with so many great highlights but the best was seeing old friends, especially those who could not attend in 2021 due to the pandemic, making it a near sell-out event. As most know at Creation shows we do not sell more admission passes than we have capacity for in the main theatre, so all attendees get a seat without waiting.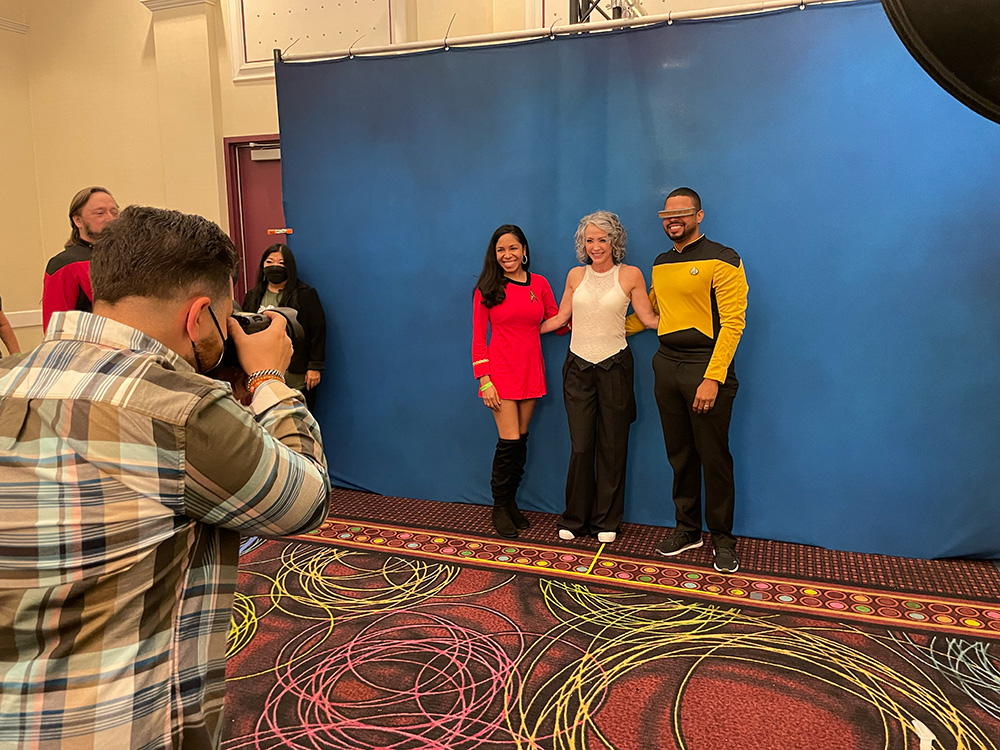 Some of our guests made their first appearance at our Trek convention, creating a huge demand for autographs and photo ops. After doing over 40 different photo ops in one day (!), we've decided to have two photo op areas in 2023. We will also work more closely with the guests signing at their tables in the vendors room on when they'll be at their tables to avoid unnecessary queues.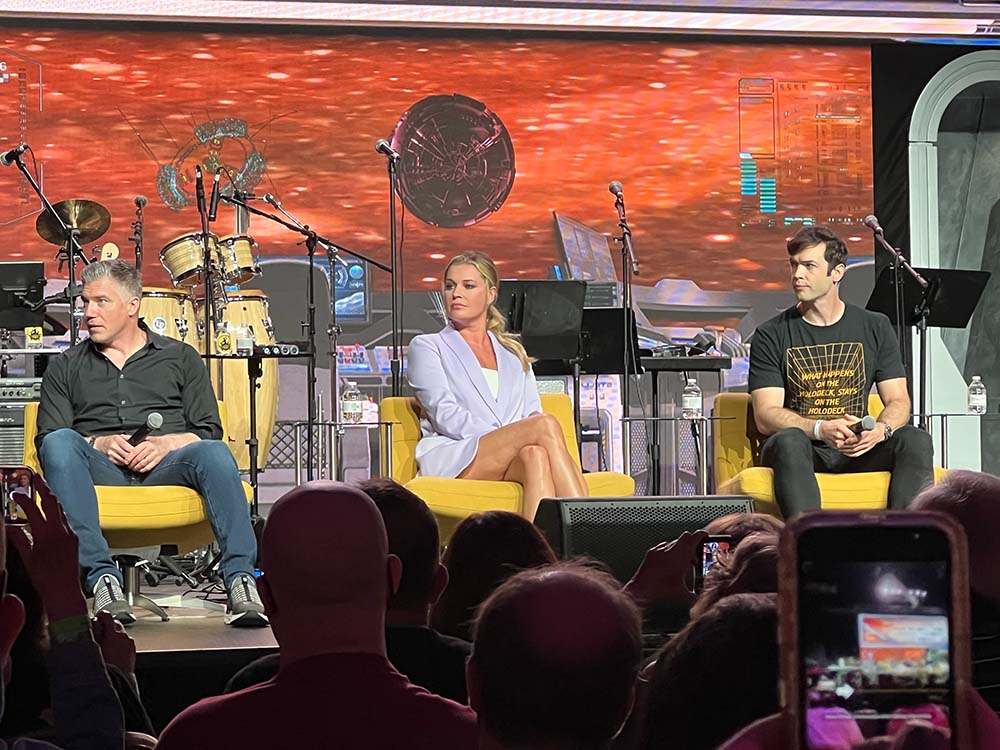 For us, one of the joys of the convention was the accessibility to the Trek celebrities, especially the stars of the five new Star Trek series, who gave the fans a great opportunity to meet them, up close and in person. We love Strange New Worlds, so seeing Anson Mount and Ethan Peck and others meeting fans and signing autographs, side by side, in the vendors room was really cool.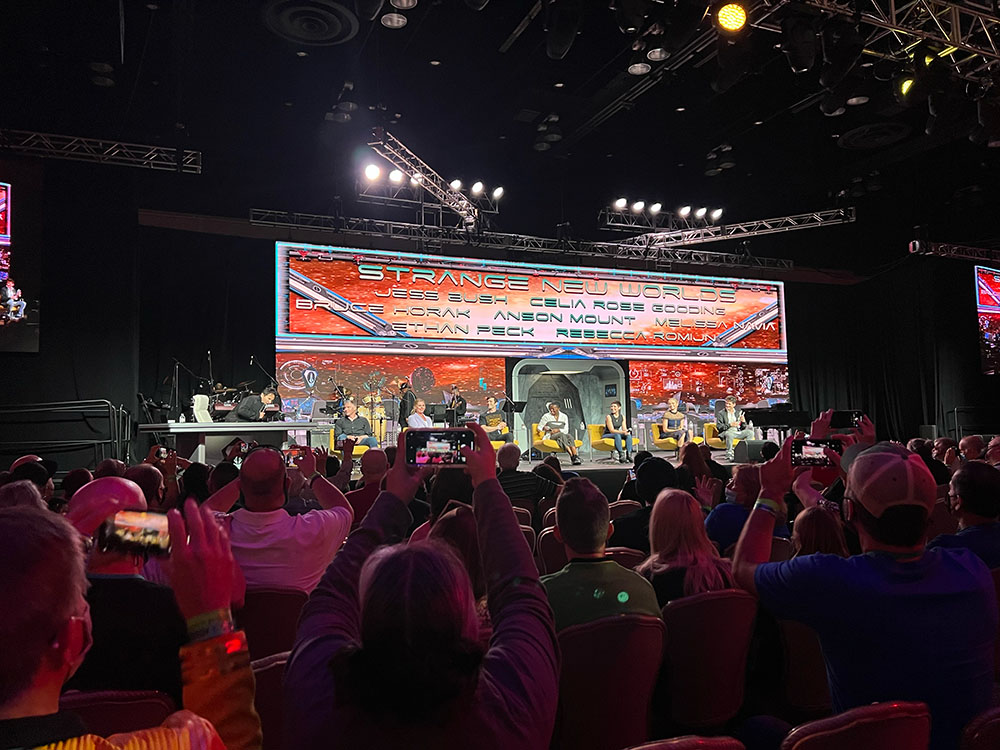 One of our other goals, particularly in the last decade, was to add more "show biz" glitz to the presentations in the main theatre. Other conventions have large screens behind the stars on-stage, but we had an incredible LED wall with changing and moving backdrops. It made for some unique photo opportunities and aptly showed off our Trek celebrities as they should be!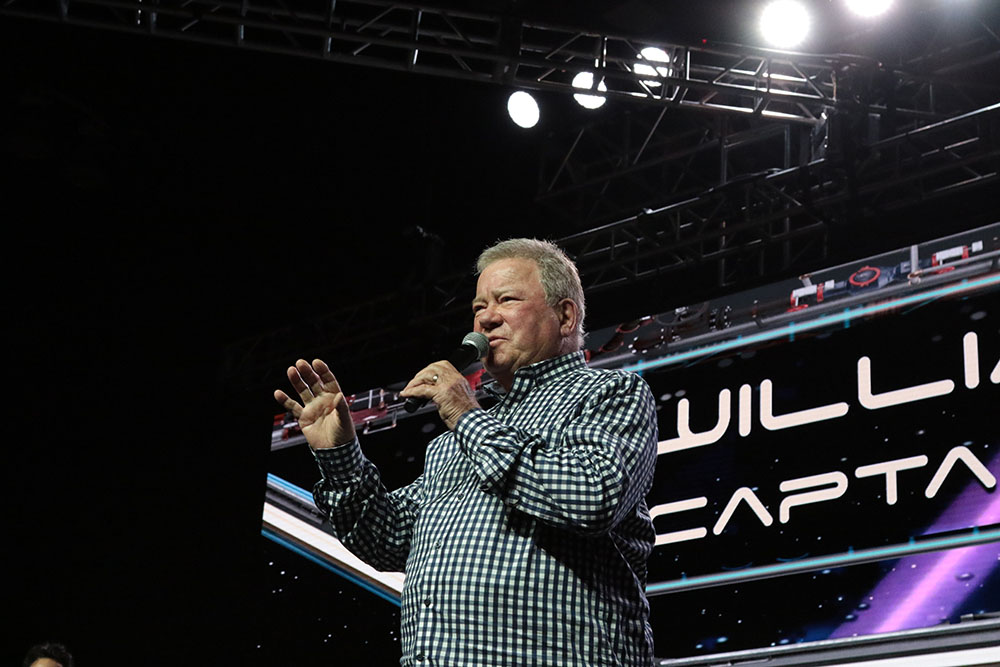 Another major highlight was welcoming our beloved astronaut William Shatner to our stage, engaging the audience with his wonderful, hilarious and inspiring stories. Bill has graced us with his presence every year in Las Vegas, and he'll be joining us again in 2023!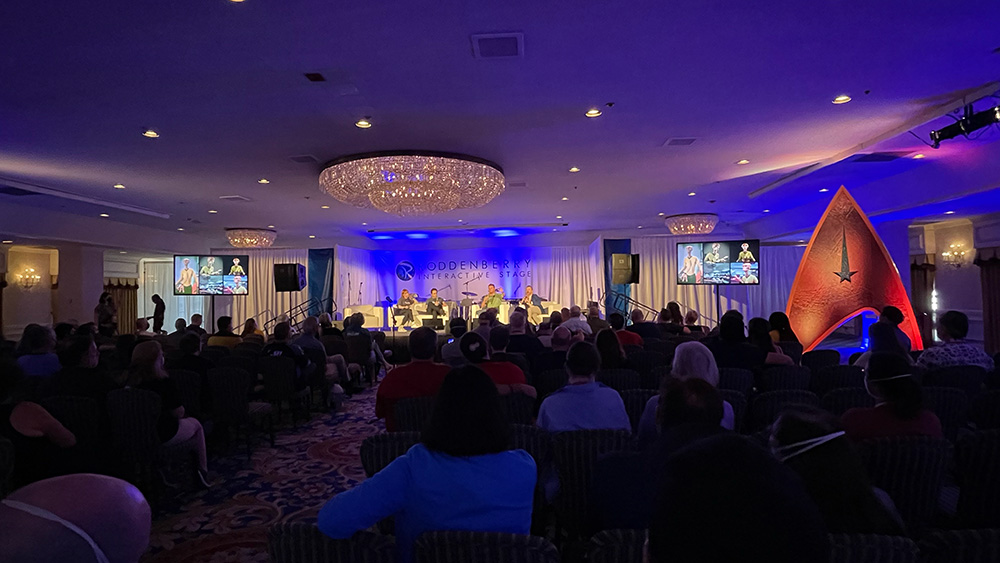 Another decades-long relationship we are intensely proud of is the Roddenberry/Creation friendship that began with the mentorship of the late "Great Bird of The Galaxy" Gene Roddenberry, who used to offer a keynote speech at our annual Star Trek Convention for many years. As young kids, we called Gene's office at Paramount, and he answered! We then began a friendship that we cherished throughout the years, a connection which continued with Gene's wife, Majel Barrett, and now with their son Rod Roddenberry and his business partner, Trevor Roth. The Roddenberry team presented a track of programming that delighted audiences throughout the convention.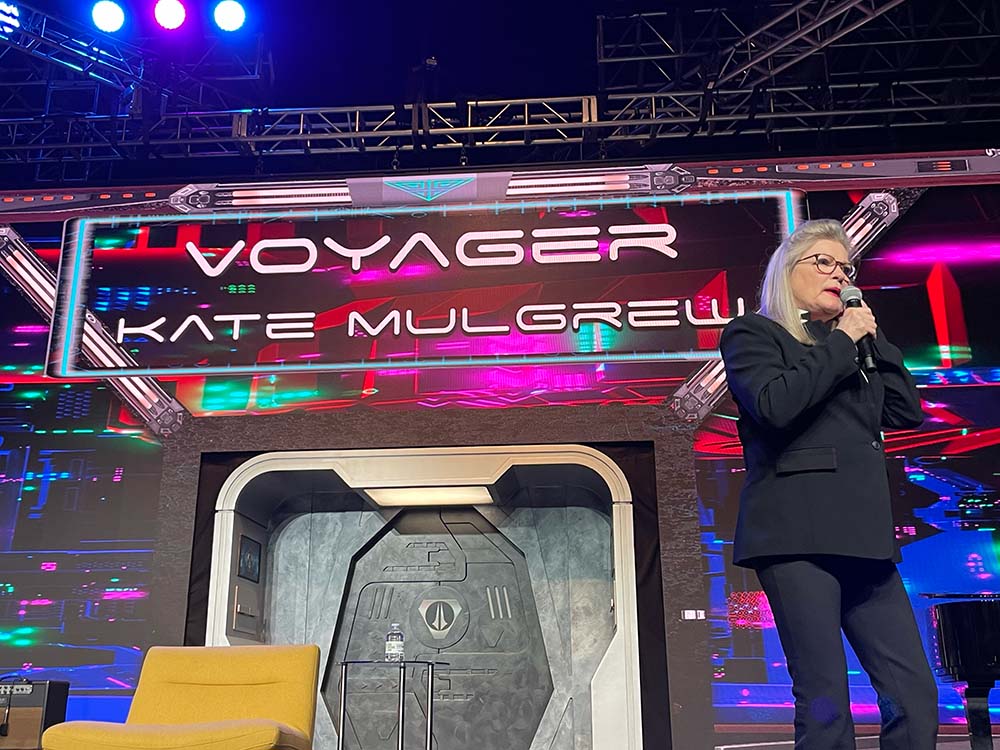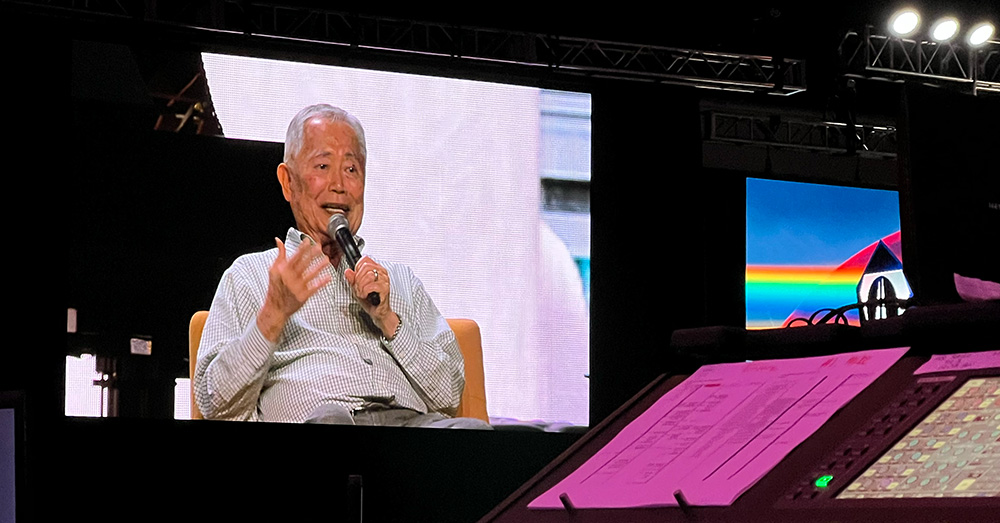 We were also so pleased to have the amazing Kate Mulgrew join us. Her on-stage appearance was dynamite, as she commanded the stage, answering fan questions and truly inspiring us all! It was also such a pleasure welcoming Walter Koenig and George Takei to our stage. Both are such creative storytellers, and we've admired them for decades as consummate gentlemen to us and their legion of fans.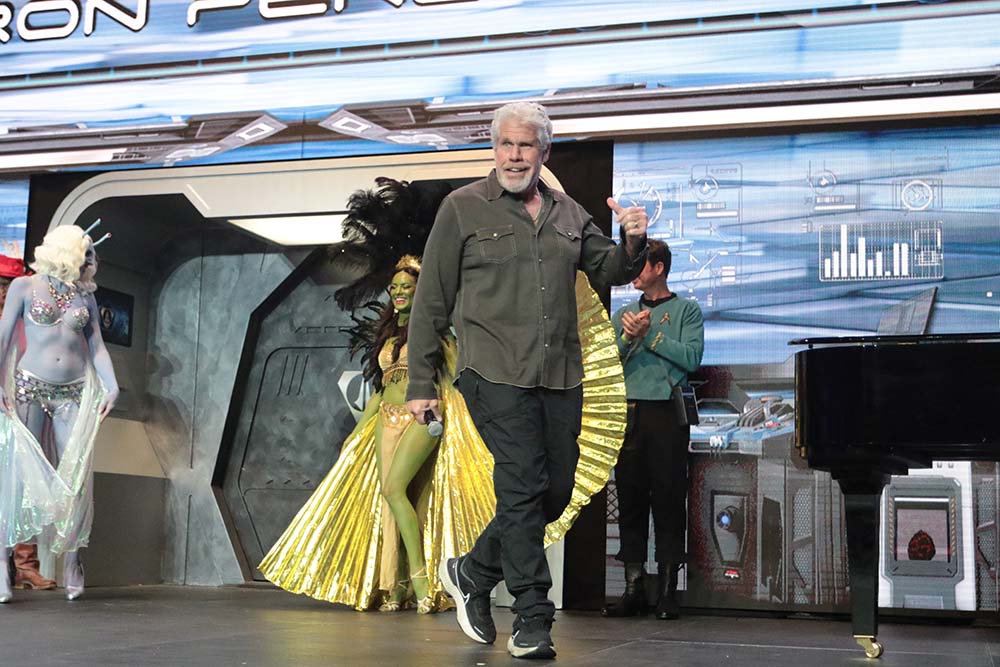 At our Trek conventions, we always try to get Star Trek celebrities who are more known for their other work. Past guests included Whoopi Goldberg, Kelsey Grammar, Andrea Martin and Ben Vereen. This year we welcomed Tig Notaro, one of our leading stand-up comedians, who performed a set for our Gold patrons that was incredibly well received. Also in attendance was the ultra-talented Ron Perlman, who is best known for his work on Hell Boy, Sons of Anarchy and the 1980s show Beauty and the Beast. Trek fans will remember him as "Viceroy" in Star Trek: Nemesis, celebrating its 20th anniversary at the convention. Ron's on-stage interview was one of the most talked about at the convention!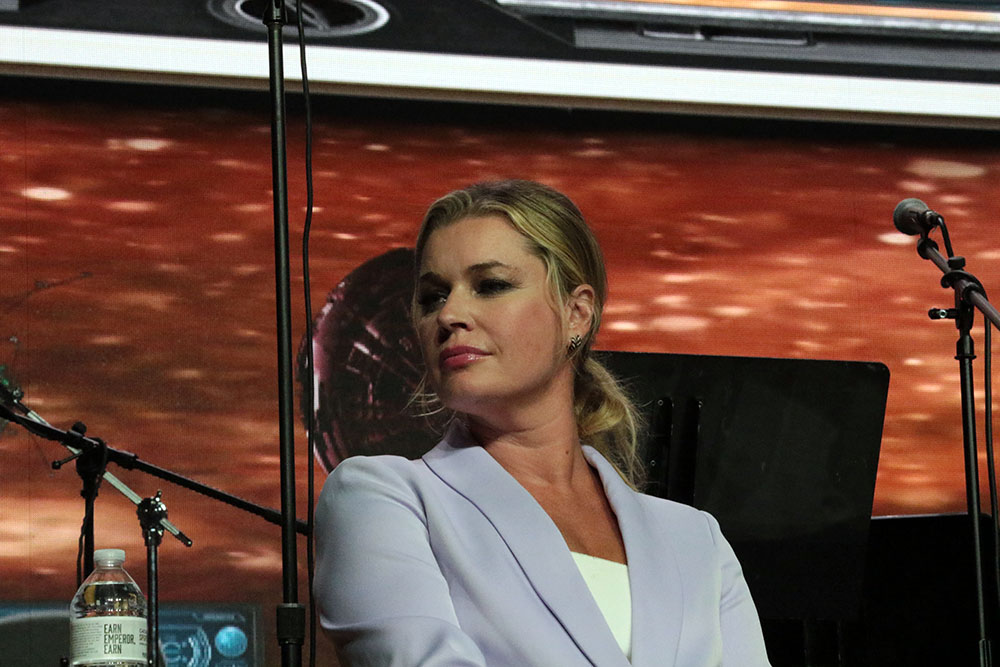 After having to cancel the previous year, we were thrilled to finally welcome Rebecca Romijn, best known for playing Mystique in early X-Men films and now known for her exquisite work on Strange New Worlds. It seems that everyone wanted an autograph or photo op (or both) with Rebecca! Lastly, the wonderful John Noble, graced us with his presence -- one of our all-time favorites, from his work on Fringe and Lord of the Rings movie trilogy to his turn at "The Diviner" on the animated series Star Trek: Prodigy.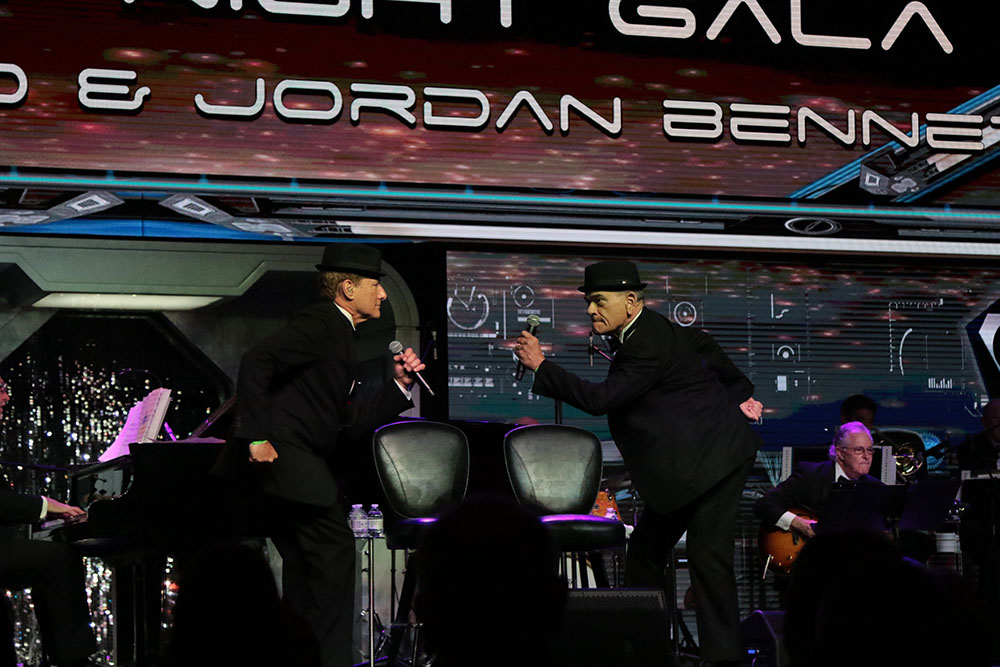 At our annual Saturday Night Gala, Robert Picardo hit it out of the park with his comedy/song show with his long-time nemesis/best friend Jordan Bennett, following a long line of top talent who have performed at our annual Galas. Many Star Trek stars come from musical theatre backgrounds, and in 2023 we are planning a super-cool cabaret featuring many performers. We can't wait!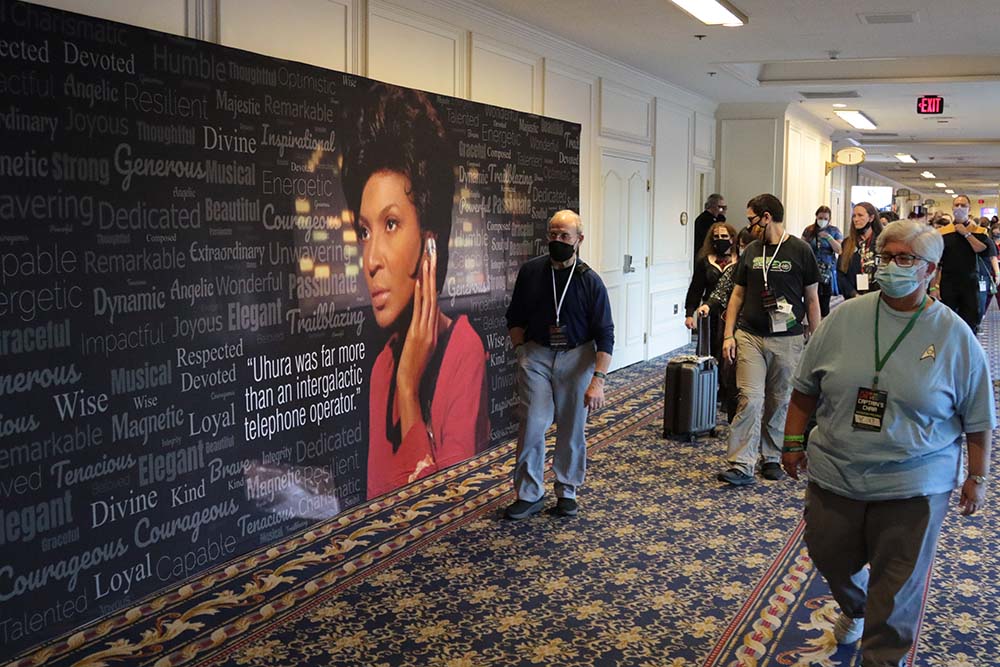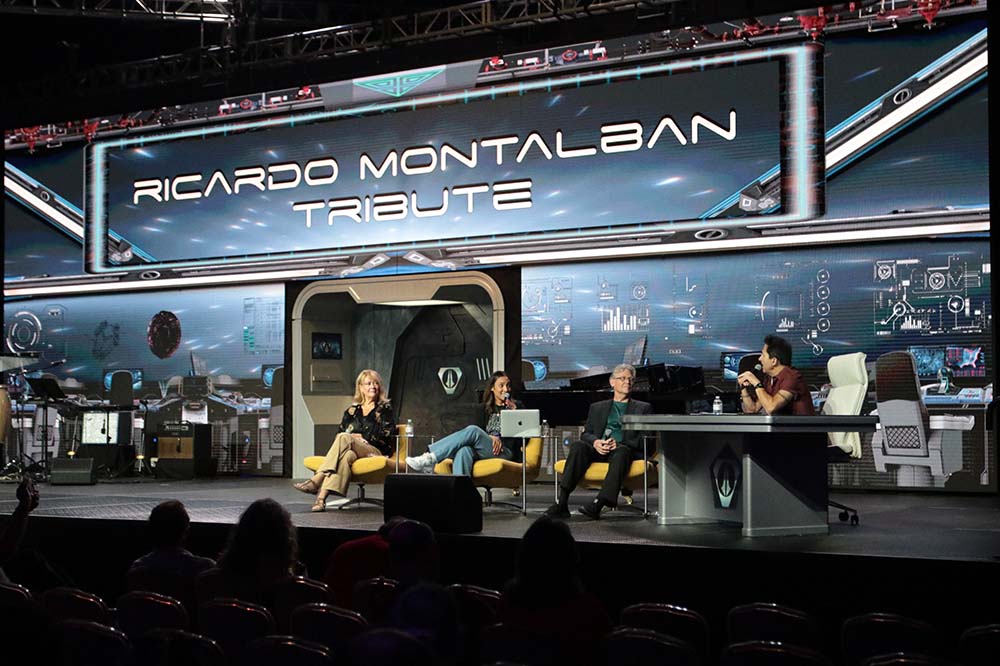 There were also memorable tributes to those we have lost. We honored the recently passed and beloved Nichelle Nichols with a giant display of events from her career and an on-stage panel of remembrances from Creation family and friends.  Plus, there was a lovely tribute to the late Ricardo Montalban in honor of his work in the classic Star Trek II: The Wrath of Khan, celebrating its 40th Anniversary!

One of our last personal favorite highlights was welcoming Ande Richardson Kindryd to the convention, the personal assistant to Gene Coon, who was writer/showrunner of The Original Series and creator of much of the basic foundations of Star Trek. Ande is a treasure to Trek fans, and we were thrilled to give her the recognition she deserves.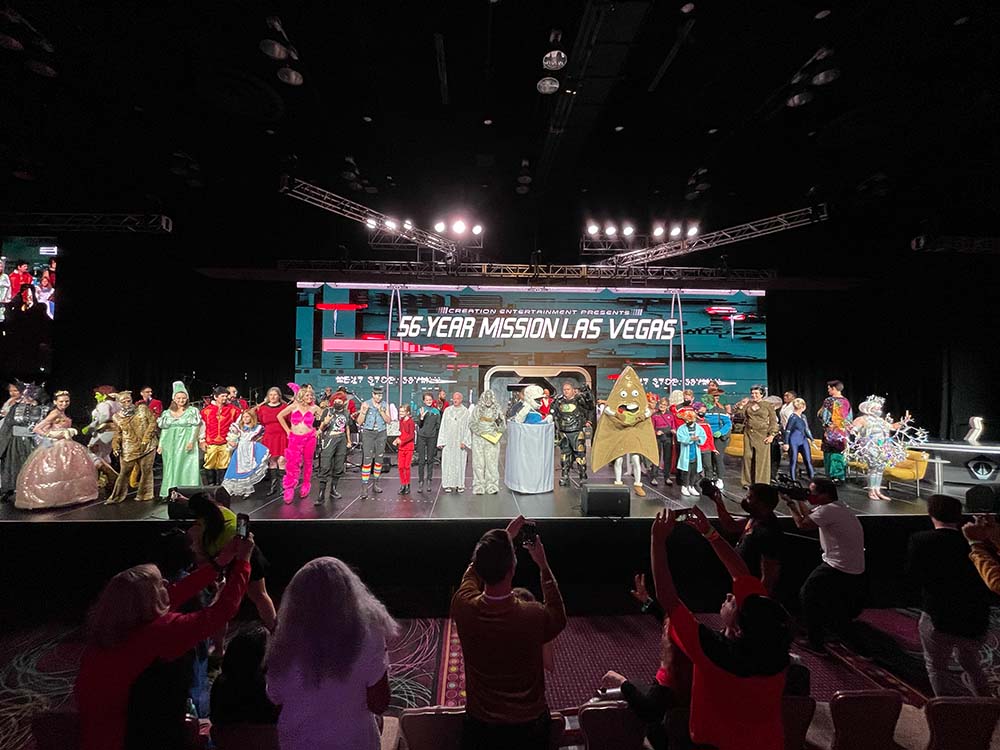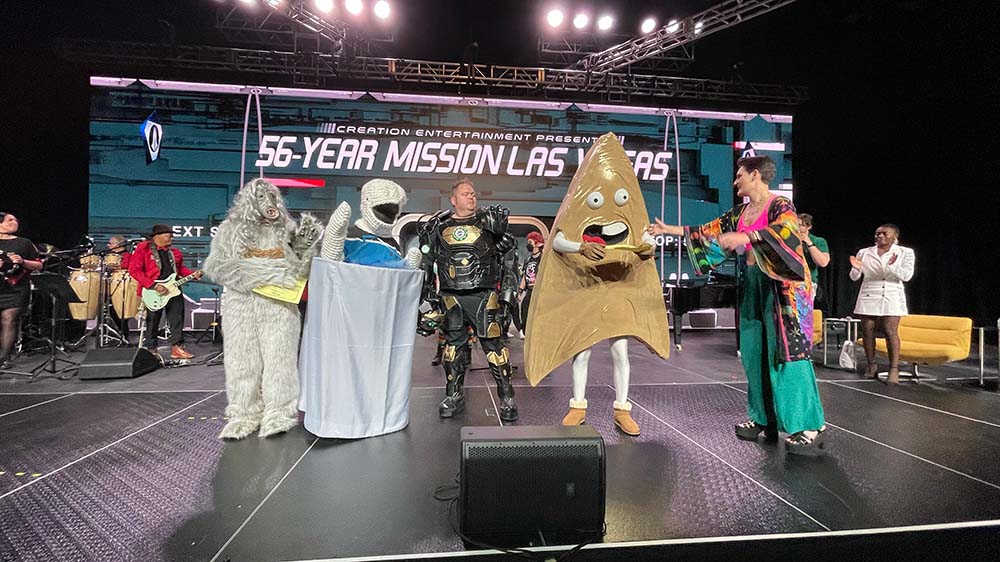 We loved seeing all the incredible cosplay from our fellow fans as well. We are in awe of their costumes and makeup designs, and they add so much to the convention. Our iPhones are filled with pics of these generous folks!    

We know that you most likely have your own different set of memory moments from the convention, with so much going. It's just the greatest thing to close off the rest of the world and celebrate Gene's vision of a positive future of inclusion for like-minded and kind people. It's a four-day show that is immensely special to all of us and we can't wait to see YOU in 2023. Please make your plans now to be with us.    

Thanks, Your friends at Creation Entertainment