The Official Xena and Hercules Convention 2001
PAGE 2 of 8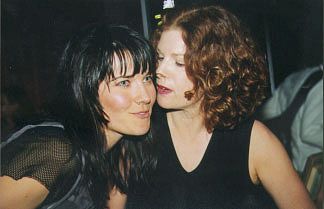 Mom and daughter on camera: good friends off: Lucy and Darien.
---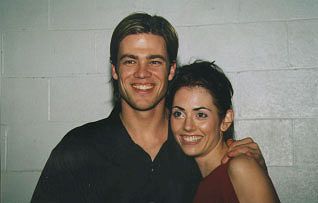 Backstage two of Hollywood's young success stories: Greg Lee (now featured in Dark Angel) and Adrienne Wilkinson.
---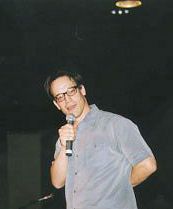 Ted Raimi sings and entertains the crowd: probably the hardest working star during the weekend: on-stage, two cabarets, the charity breakfast and an autograph session.
---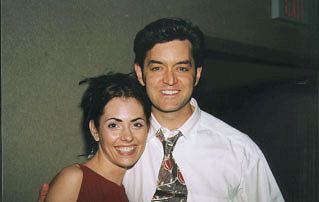 Tim Omundson and Adrienne backstage.
---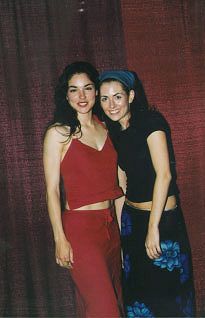 Tsianina and Adrienne hanging out behind the scenes.
---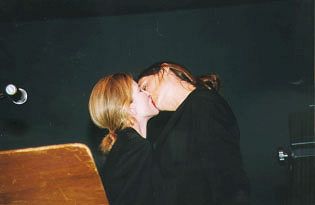 The hottest show in town and fans are still talking about it: Alexandra and Claire's Triple XXX Revue. The show was such a hit they are taking it
on the road: next stop Cherry Hill (check out our calendar listing).
---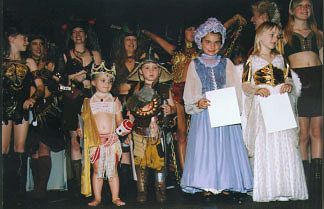 The convention finale featured the fantastic fan line-up of costume
artistry. Wow!Picture includes: Jennifer Waggoner as Xena, Lisa Waggoner as Gabrielle, Janet Cole as Valasca and Meredith Armstrong as Ephiny
---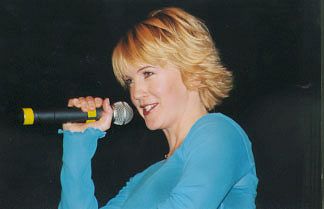 Their work captured the hearts of millions of fans worldwide. Here's some candids of Lucy and Renee on stage!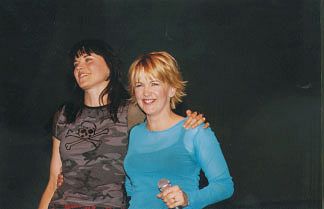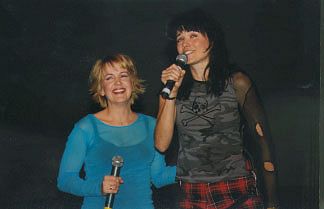 ---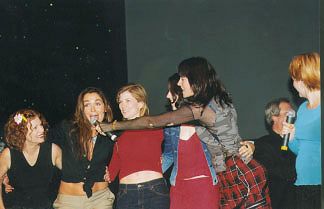 The final bow: cast and crew members of Xena singing "Last Dance!"