Celebrate the enduring legacy of Gene Roddenberry at THE 56-YEAR MISSION LAS VEGAS, on August 25-28, 2022 at Bally's Las Vegas Hotel and Casino in the heart of the world-famous Las Vegas Strip. We can't wait for this truly epic gathering, highlighting a spirit of wonder, inclusion and positivity for the future. 

While we are hard at work building our program of 100-plus guest celebrities and non-stop partying, it's time to take a fond look back at 2021 to give you an idea of what you can expect in 2022.  CLICK HERE TO SEE THE HIGHLIGHTS OF 2021!


THE 55-YEAR MISSION 2021 HIGHLIGHTS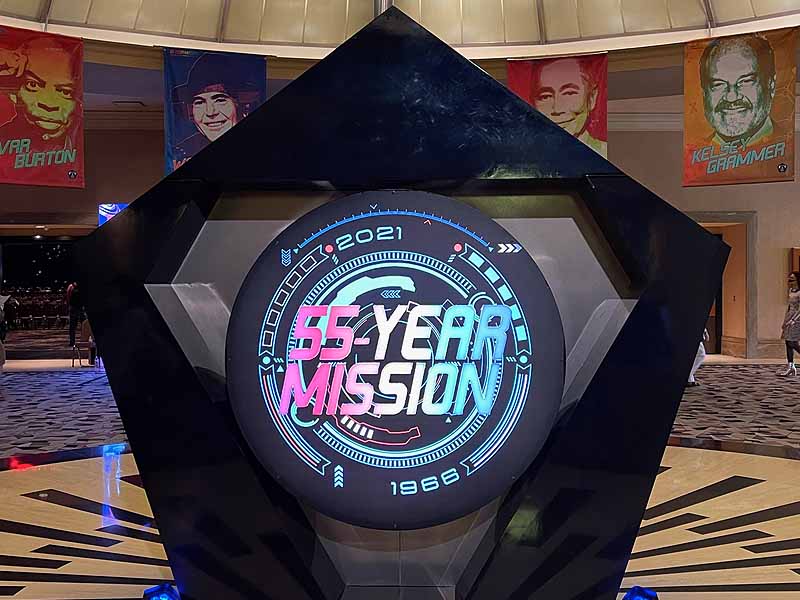 The "Creation Difference" was evident at the start with the quick moving and logistically pleasing registration process. With our pre-registration process (taking place the day and evening before the convention opens), no one waited a long time and once registered, there was no more waiting during the convention. Unlike other fan conventions, Creation's reserved seating process eliminates the worry and waiting of not knowing where you will be seated in the main theatre.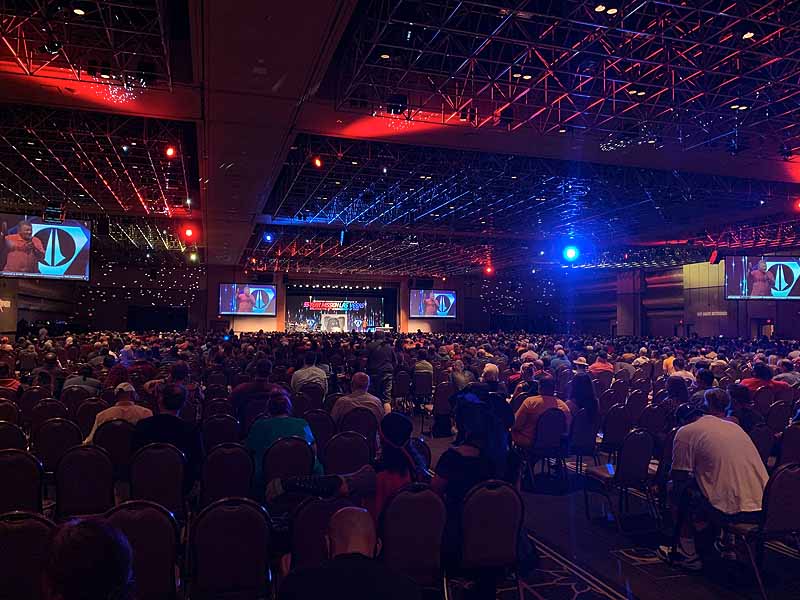 At Creation, we always have tried to elevate and evolve what the concept of a fan convention is and to present excellent programming in a state-of-the-art theatre. In 2021, we produced the finest staging at any fan convention ever with a full video wall which dramatically changed looks throughout the convention. With immersive lighting and set design, one entered the "galaxy" of the theatre to watch our talented guests perform, answer questions, and humorously parry with each other. The panel presentations were inspiring, moving and often hilarious.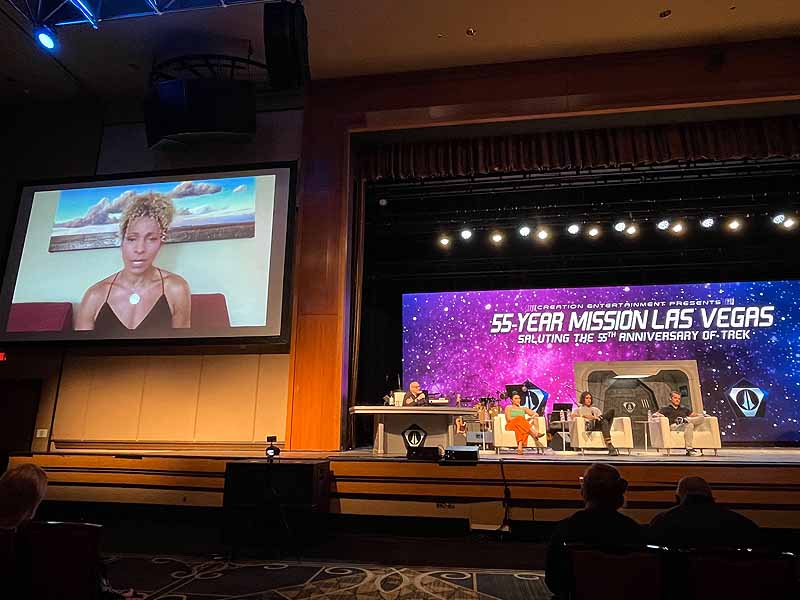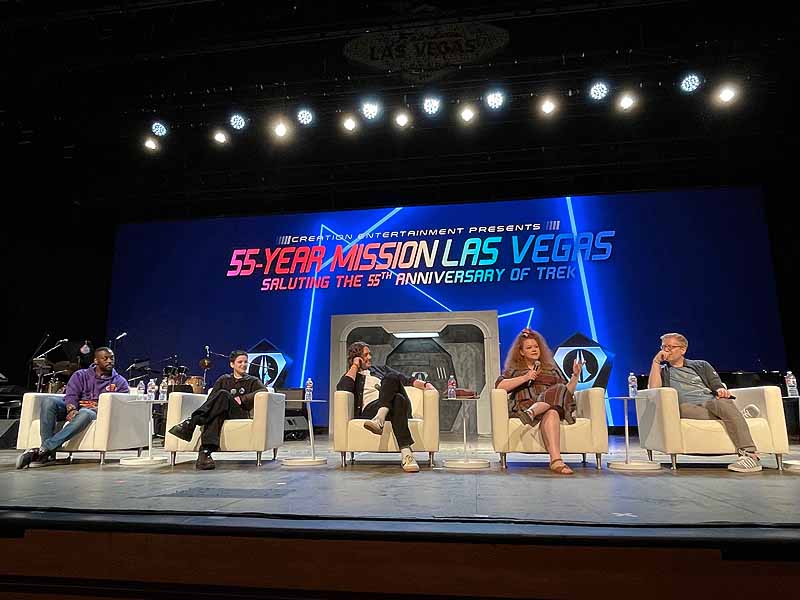 Our attendees, however, are the heart of the convention, where new friendships are made and the camaraderie reigns supreme. At the 2021 convention, many came in gorgeous costumes, making it that much more fun. One of the highlights was the clever mash-ups, which were pretty amazing!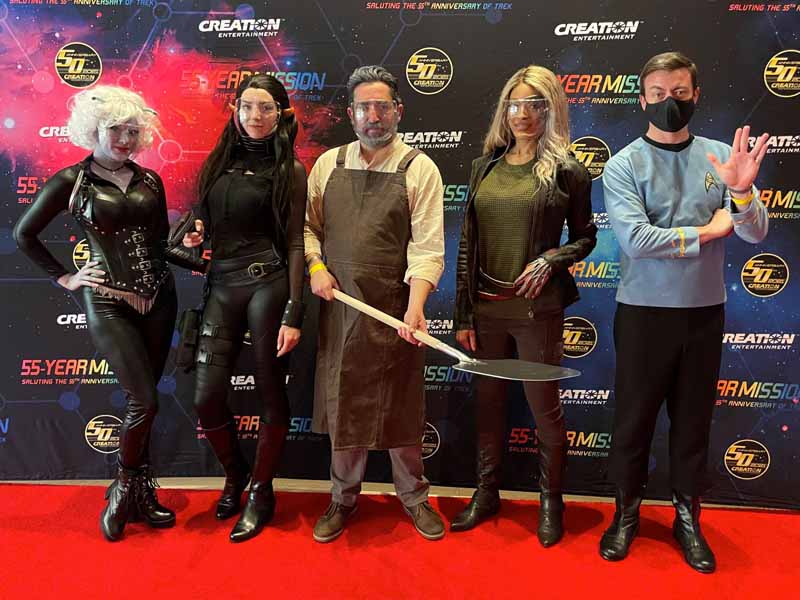 Creation has always strived to bring "show business glitz" to the convention circuit and this time out it was truly evident. For us one of the sparkling moments of the convention was when the legendary Ben Vereen (Geordi's dad in The Next Generation and also one of the world's greatest showmen) ended his on-stage appearance by singing with our excellent house band (and what other convention has a house band?), The Roddenberries.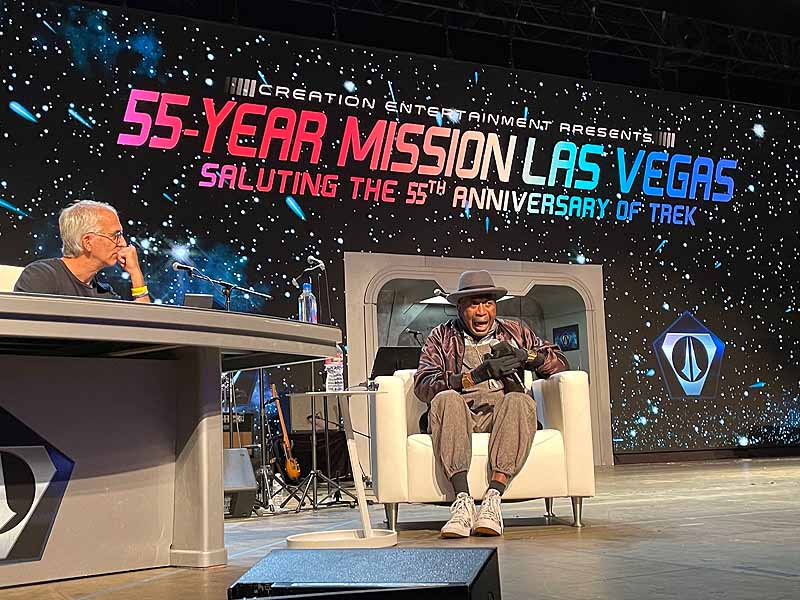 We were also immensely proud of what we offered Saturday night at our Gala with Broadway and Star Trek stars Anthony Rapp and Isa Briones singing show tunes followed by the Nevada Pops Orchestra playing beautiful Star Trek themes. This was presented again with the amazing video wall backdrop, which added to the splendor!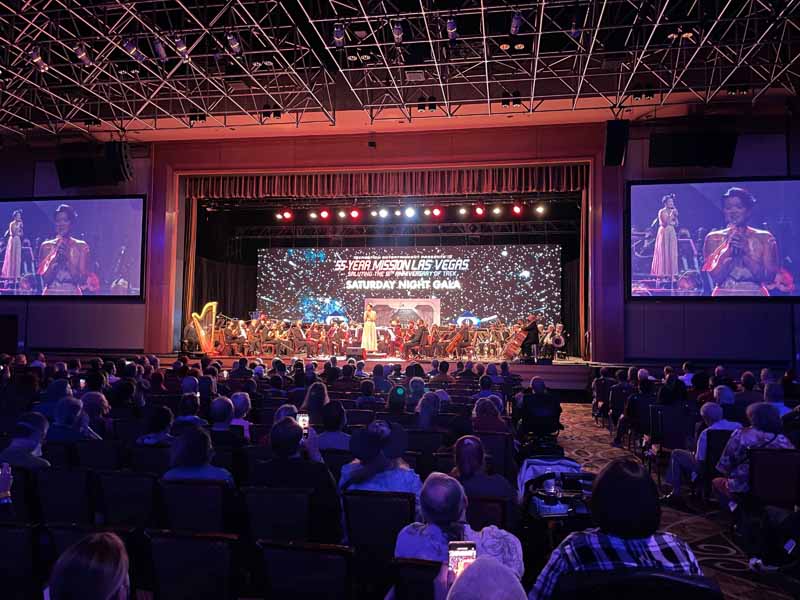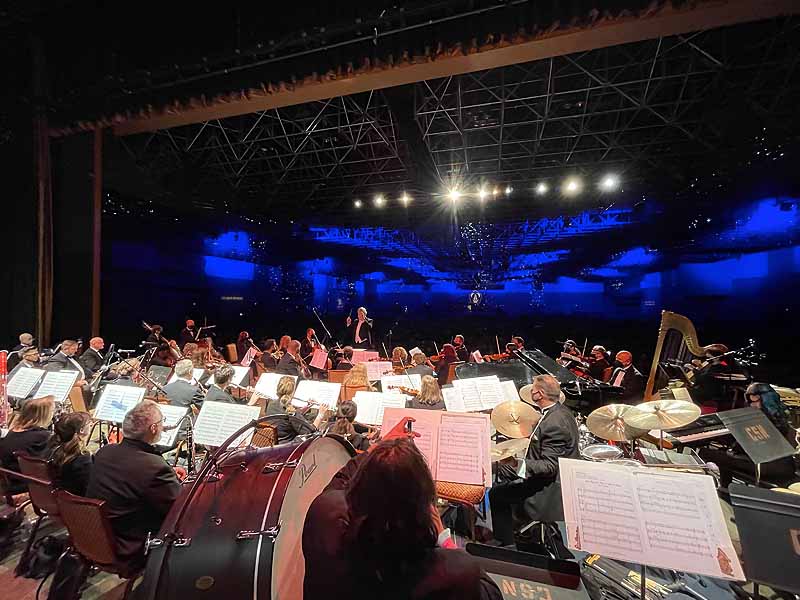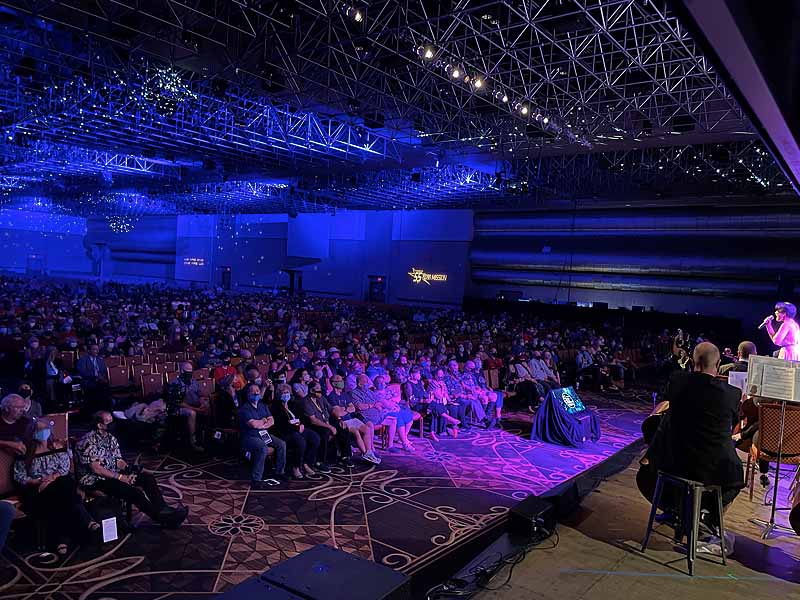 Additional evening shows, some of which we'll be repeating in 2022, included a hilarious screening of Galaxy Quest, hosted by Enterprise's Anthony Montgomery and our $10,000 Trek Prize Bingo with Enterprise's Connor Trinneer and Dominic Keating. There was also the dance party with music by The Roddenberries that got everyone moving.     

Thousands of autographs and photo ops were successfully completed, and we're happy to say we delivered a package of 13 complimentary in-person celebrity autographs as part of our top of the line Gold Weekend Packages. Other convention's high-end packages include the right to buy autographs first, not exactly the same thing for sure!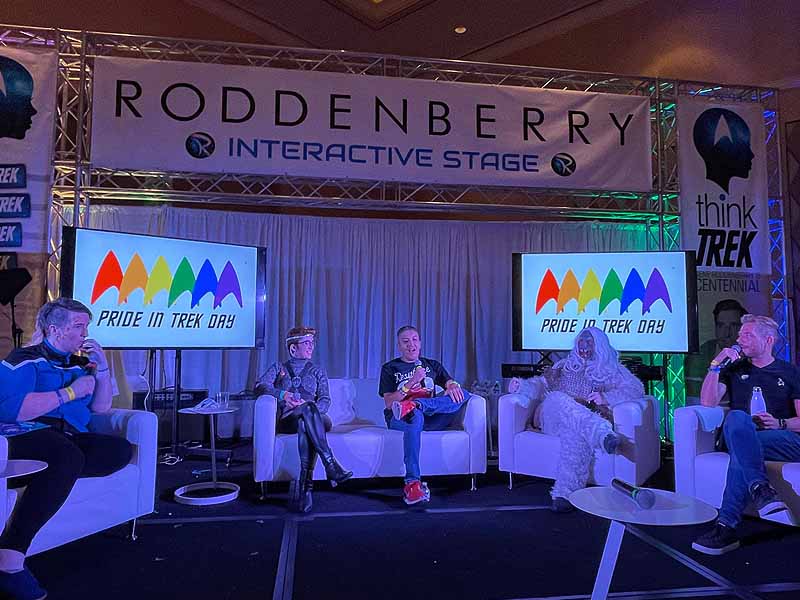 We treasure our relationship with roddenberry.com, a 35-year history that began with us working with our mentor Gene Roddenberry.  This year the generous folks at Roddenberry really outdid themselves with a full track of enlightening programming, major exhibits and a kick-ass Star Trek LEGO display. Fans also loved seeing the recreation of The Original Series bridge and TNG's Ten-Forward as well as our newly branded Jimmy's Bar, which was the place to hang and meet up with friends for food, drink and lively banter.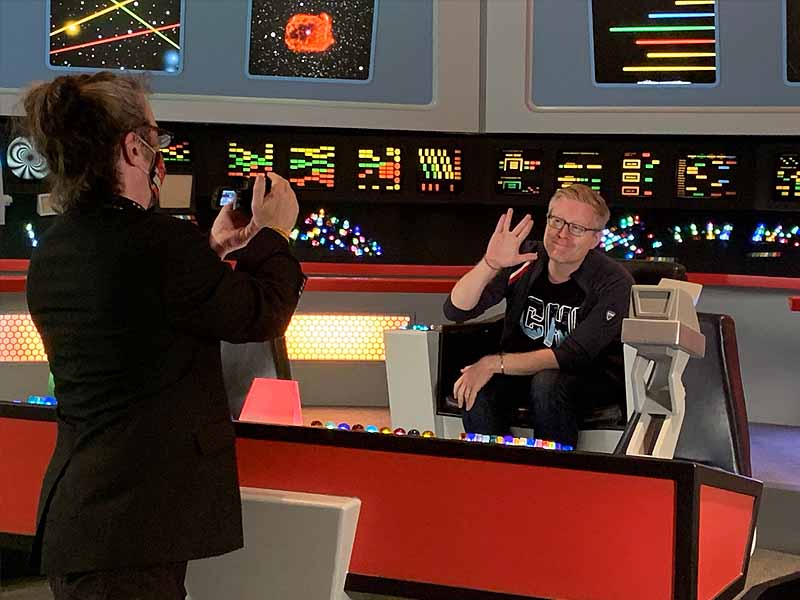 The vendors and celebrity signers filled a gigantic ballroom and we loved the gorgeous merchandise that was being offered. It was super-cool to spend some time with celebrities whose work we've admired and we definitely added to our autograph collection. Expect the same in 2022 as we aim to surpass 100 in-person stars!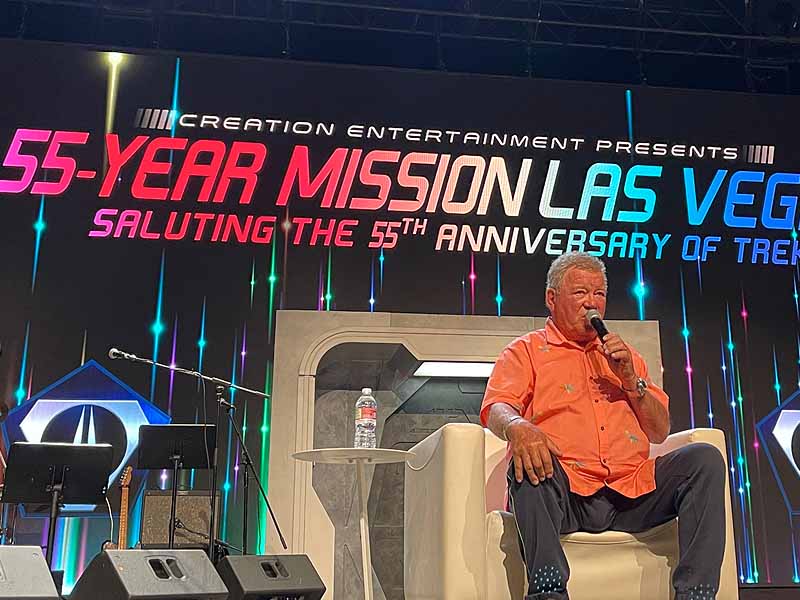 What can we say about welcoming William Shatner and celebrating his 90th birthday!  An annual tradition, Bill was truly inspirational, especially when he relayed his story about his recent swim adventure with sharks!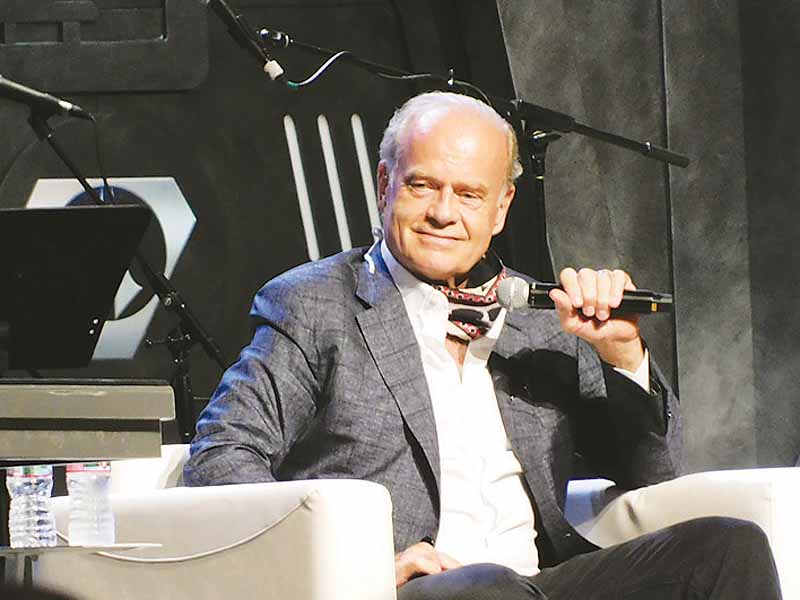 Also appearing on Saturday was Kelsey Grammer, one of the greatest TV stars of all-time (as Fraiser and also on a TNG episode). Kelsey was incredibly friendly and was on point in making sure each fan had a meaningful interaction during his photo ops and autograph signing. As well, continuing our long-standing relationship with the legendary TOS crew, it was fantastic to welcome George Takei and Walter Koenig, both still going strong and entertaining their legions of fans!   

Science, technology, philosophy, and society building all were covered in our secondary tracks of programming. We noticed a large uptick in the numbers of fans attending these panels and hope to build on this success in the future. Thanks to all those who participated in presenting these panels.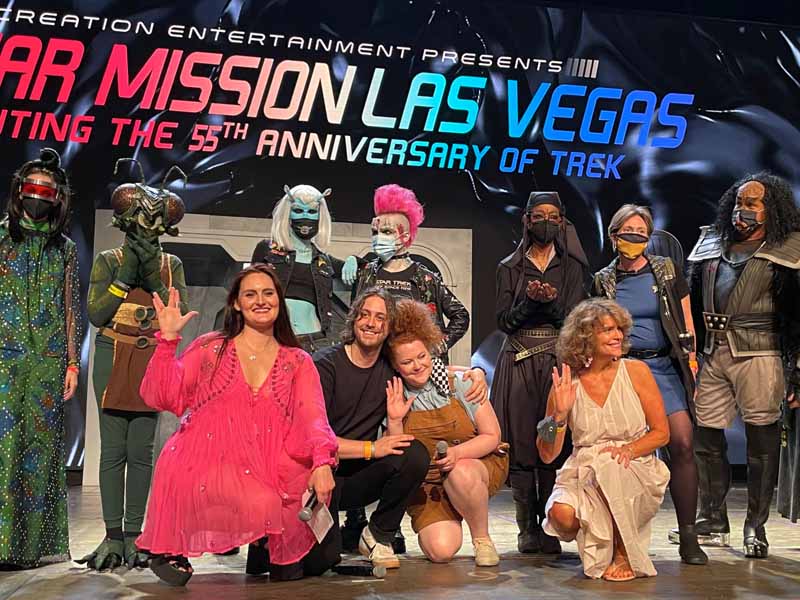 Special effects and movie make-up demos, weddings on The Bridge, the "In-Memoriam" presentation, Mary Chieffo's Yoga Class, exclusive videos from the Creation archives, fast-moving and bargain-filled auctions, a Pride in Trek Day Track, Daily Happy Hours with hard-working Chase Masterson, the cosplay meet-ups for photo taking and the official cosplay competition and parade, private meet and greets, VIP activities, a full dinner for our Gold Patrons, tips from the stage on collecting, special-effects photo ops, and even a Trek balloon artist giving out free samples -- this is only a small additional part of the whole convention!    

For those that made the trip, we hope this brings back some memories and we'll be pumping up our achievements and listening to your requests as we return in 2022. Join us as the adventure continues… it just isn't the same without you! 

More Convention Packages, and Single-Day Passes, plus autgraph and photo-op tickets will be on sale soon, so make sure to sign up for our newsletter and stay tuned!