Updated: July 31, 2017

Music & Live Entertainment:
More Events To Be Announced Soon!

Hello there Star Trek Fans! It can be difficult to navigate all of the amazing events, celebrities and activities at a convention as packed full as Star Trek Vegas. That's why we've partnered with Whova to create the Official Star Trek 2017 Convention App! The app is for iOS and Android and has tools to help you get the most out of your experience, like:
• A convention floor map
• Full event schedule, available the same day as our website
• Convention FAQ's
• Notifications to keep you up to date on schedule changes, announcements and surprises!
The app also has a social element, so if you've come to make friends and meet new people you can! Publicly introduce yourself, share convention pictures and participate in local conversations. If you don't want these features, no problem, it's easy to disable!
To download and use the app, follow these steps:
• Search the app store for "Whova" or click the images below
• Download the Whova app
• Sign up in the app
• Search for "Star Trek" and Star Trek Vegas 2017 will be the only one that comes up
• If you are asked to enter an invitation code to join the event, use StarTrek2017
We've been working hard on this app, and Star Trek Vegas as a whole, and we hope this helps you enjoy your convention experience even more. It may not be a Tricorder, but it's almost as good! Looking forward to seeing everyone!
Download here: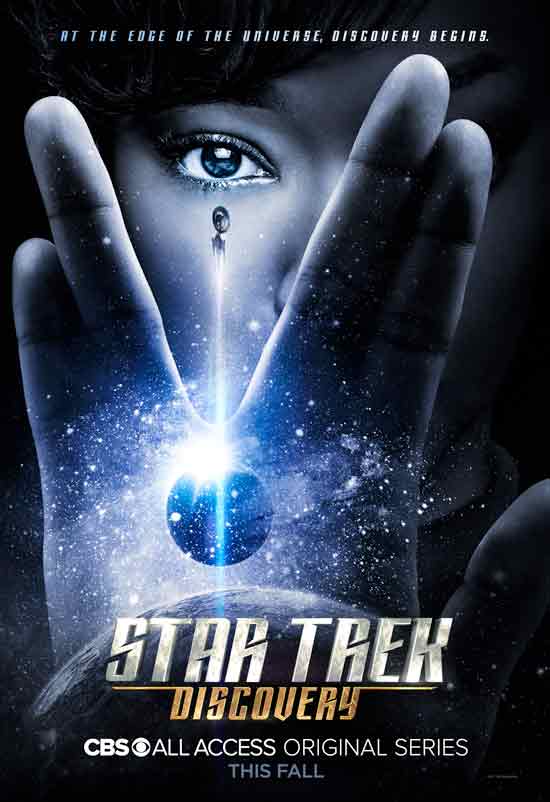 STAR TREK DISCOVERY
Hi, all fellow STAR TREK fans:
here's the exciting update on the launch of the new TV series:  CLICK HERE
DISPLAY PARTS OF THE STAR TREK: DISCOVERY EXHIBITION WILL NOT BE OPEN UNTIL THURSDAY

Creation Entertainment's famous NO MINIMUM BID AUCTIONS:
FOUR SCHEDULED FOR VEGAS 2017!
JUST IN: With Danielle, Leonard Nimoy's granddaughter, we are proud to raise funds at our auctions on August 4 and 5 where we will have one piece each day of Mr. Nimoy's toy collection to offer with Danielle on hand. Here's a statement from Danielle:
"I have many memories of being at my grandparent's house as a little girl, staring at my grandfather's collection of vintage wind-up toys and curiously wondering how each toy moved once wound. My Grandfather, being the observant man that he was, would always take some toys off the shelf and wind them up for me to enjoy."

"A few years ago, my grandfather passed his collection down to me and my brothers. I'd like to donate 2 of mine for the auction to raise money for the Children's Hospital of Los Angeles. The future of every child's well-being was very important to my grandfather."

In a tradition that goes back with Creation for 46 years(!) we are proud to present our fast moving, fun paced no-minimum bid STAR TREK and sci-fi genre auctions. The bidding is fierce and furious and always features amazing super-rare bargains as we hunt the whole year to bring our Vegas audience the very best, must unique collectibles in Star Trek and genre media, but in the end it is about the fun of bidding and victory in getting a treasured piece to take home.

As collectors now for over 50 years, particularly of cool show biz and genre autographs. we truly know the importance of having that glorious piece, often one of a kind, displayed in your home or office. That is why it gives us such joy to bring you FOUR no minimum bid auctions where you too can go home a winner knowing your pieces are legitimately signed (they say that over 90% of online auction bought stuff from unknown sellers is bogus). Just be on hand, grab one of our new bidding panels, and let the fun begin! We already have some amazing stuff to offer at the time of this writing: so be ready!!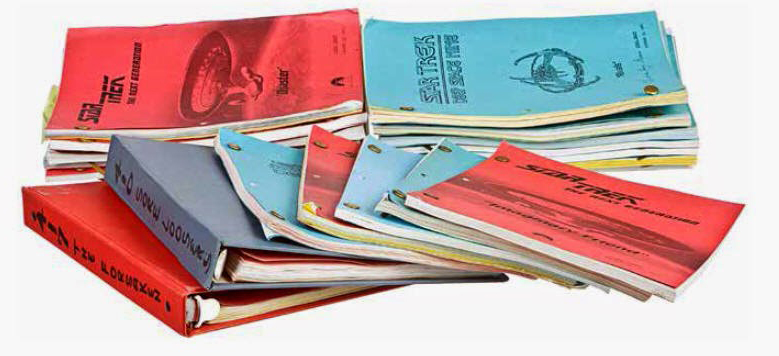 SPECIAL ITEM UP FOR AUCTION AT THE 2017 LAS VEGAS CONVENTION
We are auctioning off two (sold separately) ZERO G "The Weightlessness Experience" Flights at our last SUNDAY AUCTION at the convention which is held on the main stage. If you are not going to be present for that particular auction and would like to offer a preset guaranteed bid of our opening price of $3500 (per flight, and again you need only get one if you wish) please contact us now at asponsor@creationent.com. The full retail value is $5,197.00 and the schedule of flights as well as more info about this extraordinary experience is at www.gozerog.com with more dates to be added.

As you see the price of $3500 if quite a bargain for this once in a lifetime experience! The Gift Certificates are not valid for research or platinum flights, or any special guest appearance flights. While we normally do not have a minimum set on our items auctioned at our conventions, a portion of the money raised is going to charity and this is a unique incredible item. Get ready to take off!


AUCTIONED OFF ON SUNDAY AT THE LAST BIG AUCTION IN THE MAIN THEATRE at no minimum bid!
THE STAR TREK CRUISE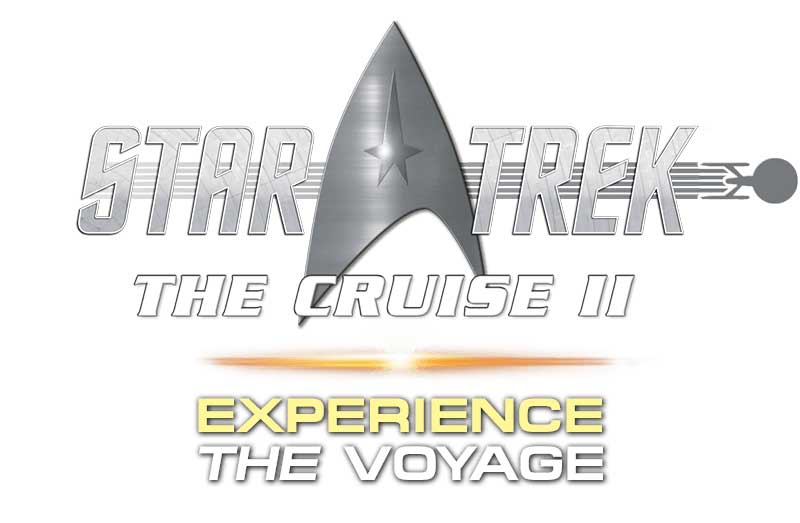 One Ocean View Stateroom for Voyage 2 on Jan 11 – 17, 2018.
More than $3,000 value includes cabin, meals, shows and onboard events.
Guest pays port charges, taxes, gratuities - $235/per person. Does not include airfare, hotel, ground transportation, onboard purchases or shore excursions.
Max capacity: 4 people

For more info: http://www.startrekthecruise.com/

For Guest info: http://www.startrekthecruise.com/cruise-info/the-crew/

For info on the Ocean View Stateroom: http://www.startrekthecruise.com/cruise-info/staterooms/oceanview/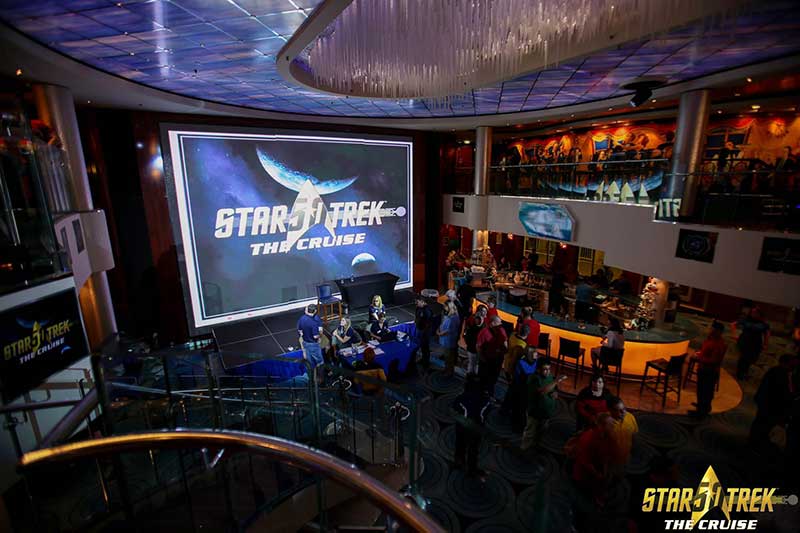 Here's the type of cool stuff you will find at our Vegas auctions. We spend a year finding cool stuff for these events and have a great time at the auctions, along with selling you might catch some gossip that is exclusively said at the auction. These are a few of our favorite collectibles we have in store for you: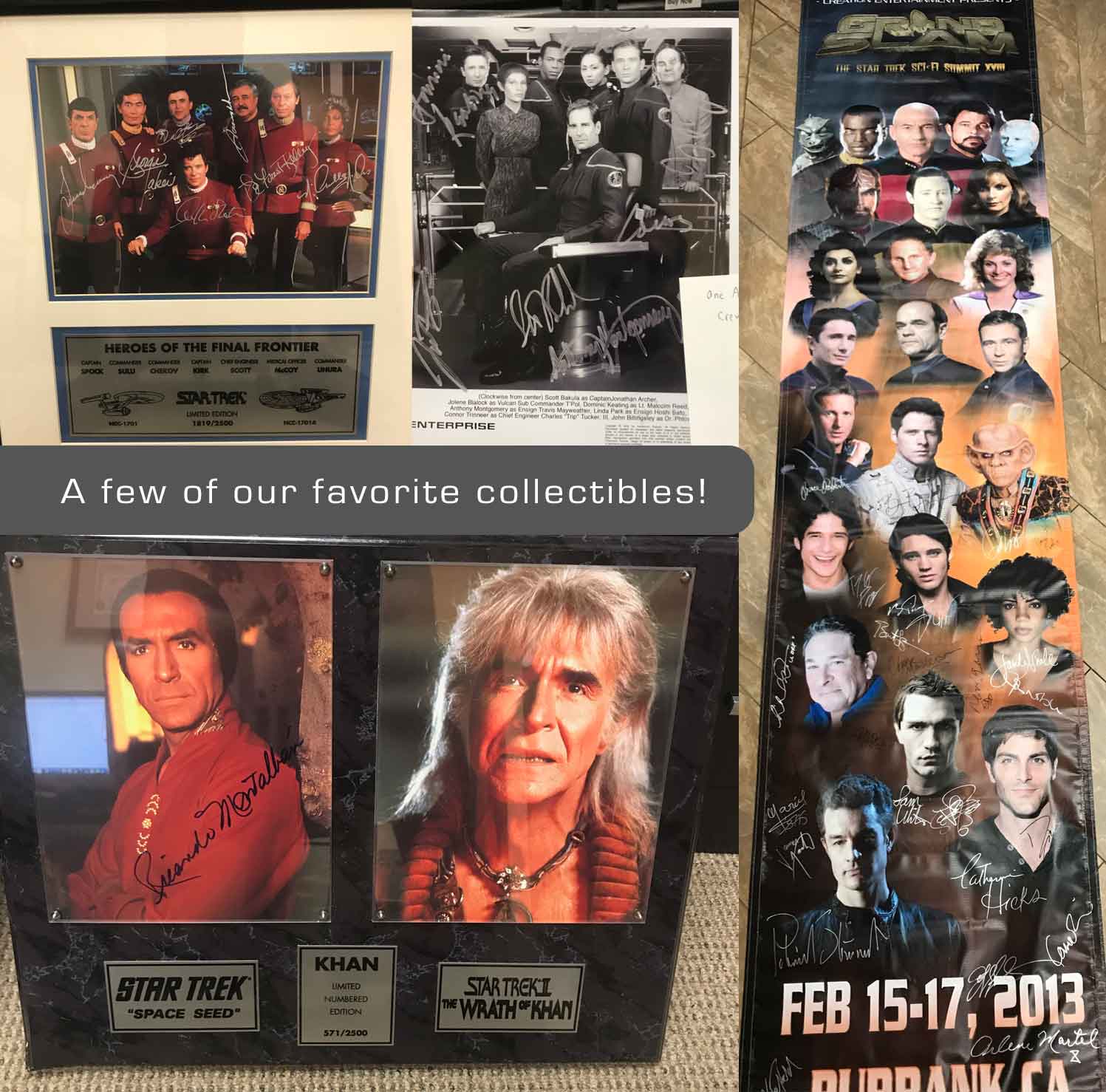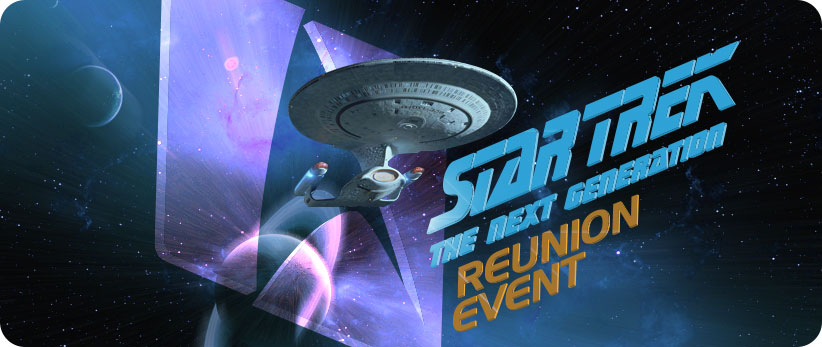 Creation Entertainment Proudly Presents
The Official 30th Anniversary Reunion of Star Trek: The Next Generation
starring live and in person on stage:
Sir Patrick Stewart
Brent Spiner
LeVar Burton
Michael Dorn
Marina Sirtis
Denise Crosby
John de Lancie
and Gates McFadden
Note: Jonathan Frakes, due to work, can not appear at this evening show, Denise Crosby and John de Lanice have been added. Jonathan Frakes will be appearing Saturday, signing autographs and doing photo ops that day (including the cast shot that has now been changed to Saturday).
Updated as of June 2017: It might very well be the only reunion of virtually the entire ST:TNG cast in this 30 Anniversary Year and as such we're rolling out the red carpet to welcome fans from around the world to raise the roof for the amazing performers that made television history. Star Trek: The Next Generation ultimately proved the viability and necessity of Gene Roddenberry's philosophy for the future of mankind while continuing to provide the thought provoking, forward minded, all-inclusive theories of his creative genius. Aided by the incredible writers, producers, behind the scenes geniuses, and of course the amazing cast that remain friendly today, the show is an epic favorite of all. Truly the most successful syndicated series of all time, perhaps singularly tied with I Love Lucy, fittingly since without Lucille Ball there would be no Star Trek!

With 176 episodes for television ended by the classic 2 hour finale, "All Good Things…" and the basis for four feature films, an incredible 27 million people (including Creation's founders) watched the premiere episode and the series made history in its final year becoming the first syndicated series to receive a Primetime Emmy Nomination for Outstanding Drama Series. The show received a number of accolades including 19 Emmy Awards, two Hugos, five Saturns and a very coveted Peabody Award.

No doubt without this ground breaking series the Star Trek franchise would unlikely be standing so strong today, with ongoing feature films and a brand new TV series on the way.

The cast will be joined together on stage to warmly celebrate with fans in a special 90 minute show that we know will be a time for the record books. All of the guests, including Sir Patrick of course, will be appearing during the convention days, but this is the one time virtually all our TNG regular cast members will join together on stage at once in what is sure to be a fabulous evening of fun, memories and revelations. It all happens FRIDAY EARLY EVENING (and our attempt will be that of not conflicting with any other major event to the best of our ability, and this always seems to work out).

The show should last approximately 90 minutes.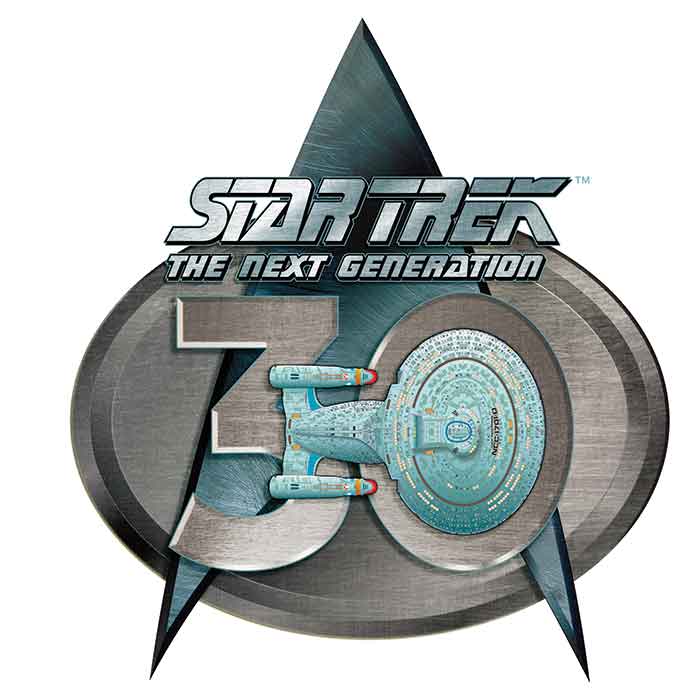 The TNG Celebration is complimentary for Gold, Captain's Chair and Copper Patrons, and they will be permitted to keep their reserved seats for the event. The TNG Celebration will end promptly in time for the Captain's Chair folks to enjoy the festivities at The Voodoo Lounge.

ALSO BEING OFFERED NOW is the GENERAL ADMISSION SEATING FOR THIS EVENING SHOW (Daytime admission is NOT included in this ticket).

If you are Gold, Captain's Chair, or Copper and have ordered a ticket to the TNG Celebration prior to this announcement, please contact leticia.serafin@creationent.com to process your refund


TO ORDER YOUR "RED SHIRT" GENERAL ADMISSION TICKET FOR THE FRIDAY EVENING STAR TREK: THE NEXT GENERATION ANNIVERSARY CELEBRATION:

THEY ARE $30 EACH, PLEASE NOTE THAT THIS TICKET IS ONLY GOOD FOR THIS ONE EVENT.
$30

Available Tickets will be on sale at the convention.

"THE INNER LIGHT" PANEL Here, on Saturday, we take a very special look at the classic episode of Star Trek: The Next Generation. Featured on this one time only panel is Sir Patrick Stewart (who is also appearing on his own on Friday) and Margot Rose. This is going to be great, exclusive fun for our audience!


WITH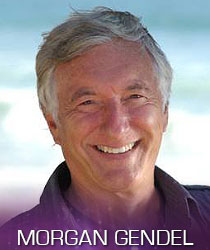 Writer of the story and teleplay for the episode.

QUARK'S BAR is BACK IN 2017!

We are happy once again to present Quark's Bar, the place to be, throughout the LAS VEGAS convention. You never know who you will meet or what you will see within its confines, but it also serves as a place to relax and grab a bite to eat or a drink offered by the hotel. There will also be a number of informative and fun events going on in Quark's Bar: more informal than the other rooms (and first come first serve in terms of seating and attendance). Our stage for this event has been entitled THE CBS ALL ACCESS STAGE and we're looking forward to a rundown of what the scheduled events on the stage will be, and they will be listed here and/or on the schedule when available.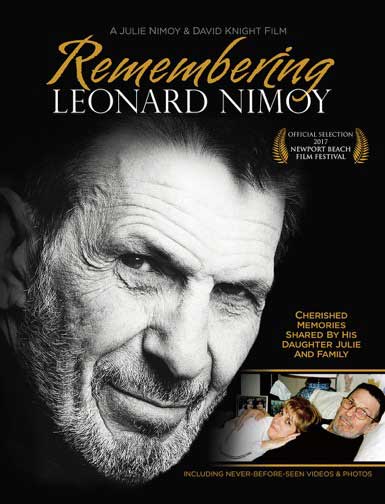 SPECIAL LAS VEGAS CONVENTION PREMIERE
(Wednesday)
Leonard Nimoy, a prolific actor/director, best known for playing Spock in the Star Trek franchise will be remembered in this new documentary called, "Remembering Leonard Nimoy"- produced and directed by his daughter Julie and son-in-law, David Knight.

"Remembering Leonard Nimoy" is an intimate journey into Leonard Nimoy's personal life. Featuring stories from his childhood growing up in Boston, his early career in Hollywood, his big break-out role on the Star Trek series, highlights from his remarkable career to the remaining years of his life battling chronic obstructive pulmonary disease. (COPD)

"Remembering Leonard Nimoy" features interviews with Leonard's closest family members which includes his children Julie and Adam, his wife Susan, step-son Aaron and his six grandchildren sharing poignant stories and special memories. The documentary also includes never-seen-before videos and photos in this very memorable film by Leonard's daughter, Julie Nimoy.


THE FILM website link is rememberingleonardfilm.com.

Women in Star Trek: The Next Generation: A special panel event

In honor of The Next Generation's 30th anniversary, Gates McFadden will join four women who grew up watching TNG for a conversation about women's roles in the series. The panel will discuss their early impressions of the characters that inspired them, including Doctor Crusher, Troi, Yar and Guinan; the way we see these characters thirty years later; and the roles women occupied behind the scenes on the show.

In addition to Gates McFadden, the panel will feature Jarrah Hodge (Women at Warp: A Roddenberry Star Trek Podcast), Dr. Kayla Iacovino (TrekMovie.com and Shuttle Pod podcast), Lucia Lorenzi (literary scholar and cultural critic), and Aliza Pearl (The Listener: Spectral Awakening). Scheduled for FRIDAY.

THE ORIGINAL SERIES BRIDGE and OTHER RECREATION SETS

Wow, the reaction to our classic Bridge recreation has been amazing so of course it will be returning as will our other "photo back-drop" scenarios including the Transporter Room, The Guardian of Forever, and The Borg Assimilation Process Area. Of course everyone is free to come by and check it out and grab a photo of these areas plus the others while putting yourself into the picture!

Celebrity Photo Ops have been set and more information on these is at the ticket ordering page at: www.creationent.com/cal/st_lasvegas_tickets.html#thebridge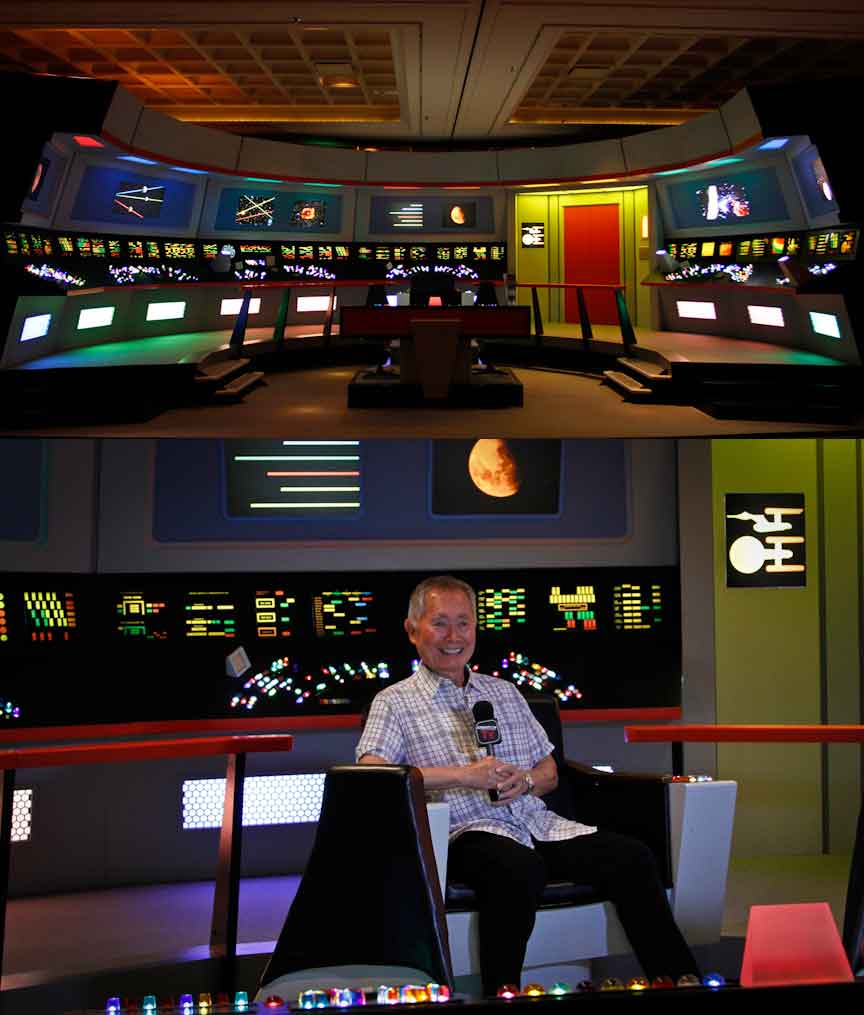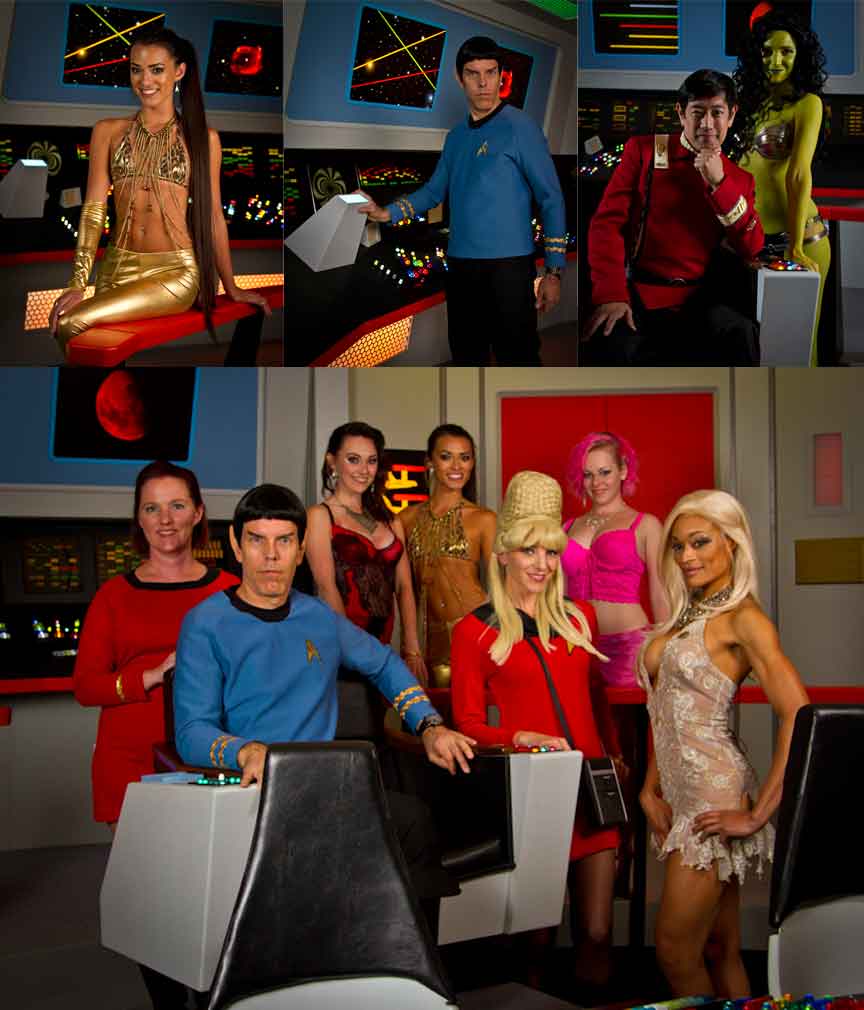 TEN-FORWARD: NEW for 2017

We are proud to welcome, in celebration of the 30th Anniversary of Star Trek: The Next Generation, a replica to schematic, of the famed iconic Ten-Forward Bar of the series.  Ten-Forward joins other replica areas you'll find at the convention including the original series Bridge, The Borg Regeneration Chamber and The Guardian. All perfect for photo op fun!

Celebrity Photo Ops have been set and more information on these is at the ticket ordering page at: www.creationent.com/cal/st_lasvegas_tickets.html#tenforward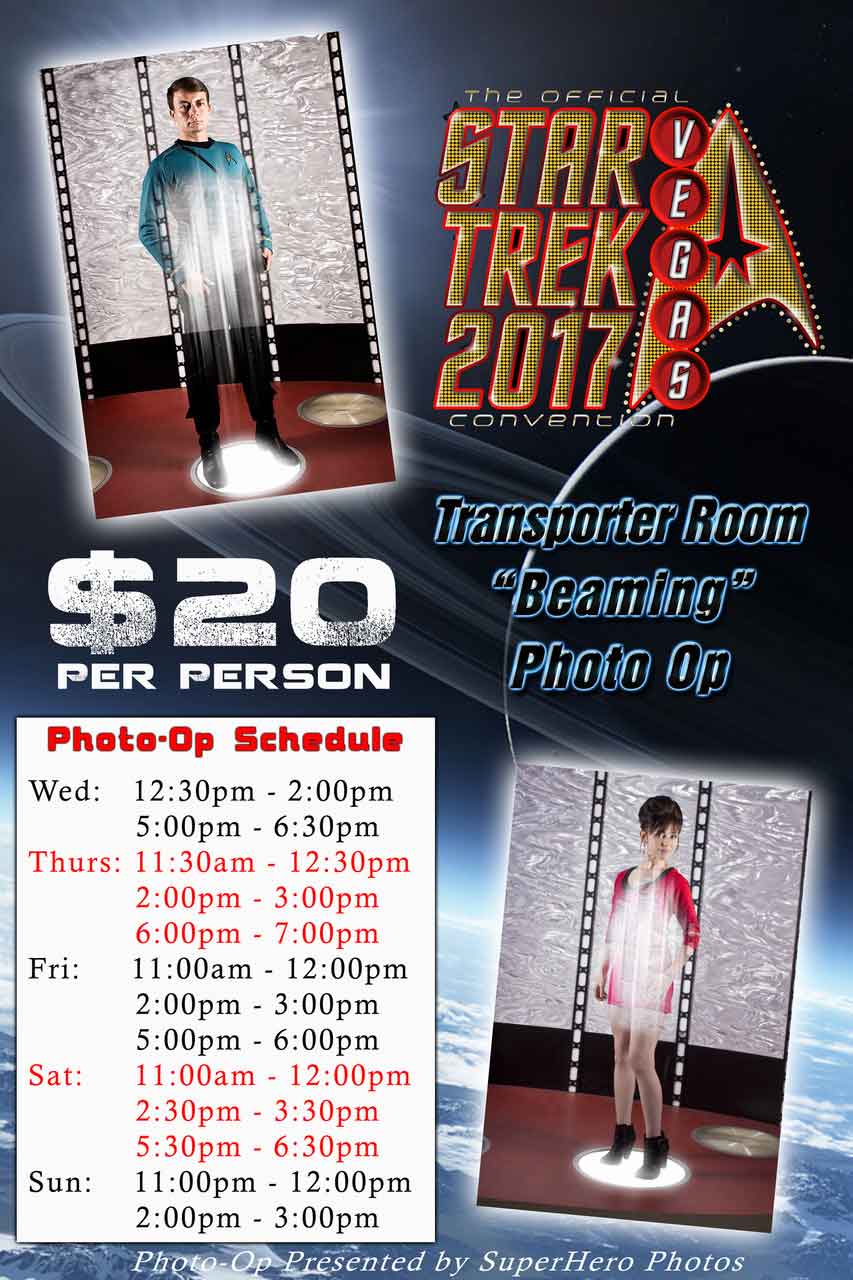 NEW: "BEAMING UP PHOTOS" ARE AVAILABLE FOR THE FIRST TIME IN VEGAS...

We have brought in renowned cosplay photographers SuperHero Photos to present STLV fans with a special Transporter Room "Beaming" Photo-Op to immerse you into the Star Trek Universe. Each person will be presented with a photograph of themselves beaming down Transporter style. The photo op is one person at a time. groups are not available for this special opportunity. Digital copy available for an additional fee.

Special Panel Event: "What We Left Behind" Star Trek: Deep Space Nine

We are proud to welcome the distinguished team behind the upcoming full length documentary about the Star Trek: Deep Space Nine saga. Included in this panel will be Ira Steven Behr (DS9 showrunner and creative genius), documentary producer David Zappone who has done so many great Star Trek documentaries to date, editors/producers Joseph Kornbrodt and Luke Snailham, producer and Indiegogo campaign manager Kai de Mello and director Adam Nimoy. SUNDAY.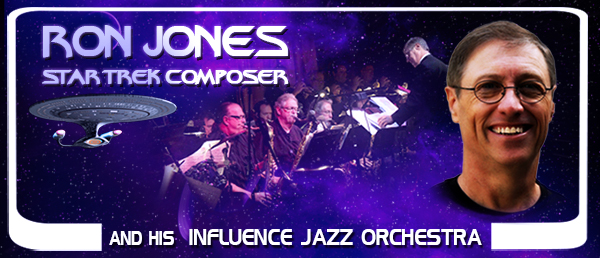 Ron Jones' Influence Jazz Orchestra featuring the Star Trek All-Stars!
As always our Saturday Night Gala is a true highlight of our entire convention and this year we have a VERY special program for all that is included on a complimentary basis (take your same seats as during the day) for our Gold, Captains Chair, and Copper Package Weekend patrons. For others the entire 90 minute concert with our exceptional performers
is priced general admission at only $40. What a night out of fun! Dress to impress or just to relax: up to you!

Our annual Saturday Night Gala will be a 90-minute performance led by Emmy and Grammy nominated composer, Ron Jones, who has composed music for TV shows including Star Trek: The Next Generation, American Dad! and Family Guy. Ron is bringing his talents to Las Vegas with his Influence Jazz Orchestra with special guest performers including Jimmy Darren, Robert Picardo, Tim Russ, Camille Saviola, Max Grodenchik, Chase Masterson, JG Hertzler and Robert O'Reilly.


Available Tickets will be on sale at the convention.

StarTrek.com Panels has become a great tradition at our Star Trek Las Vegas convention. The folks at StarTrek.com will have a wonderful line up of panels, events, news and contests throughout the convention for your enjoyment. Check back here at a later date for a full listing of all the activities organized by the place for Star Trek, StarTrek.com.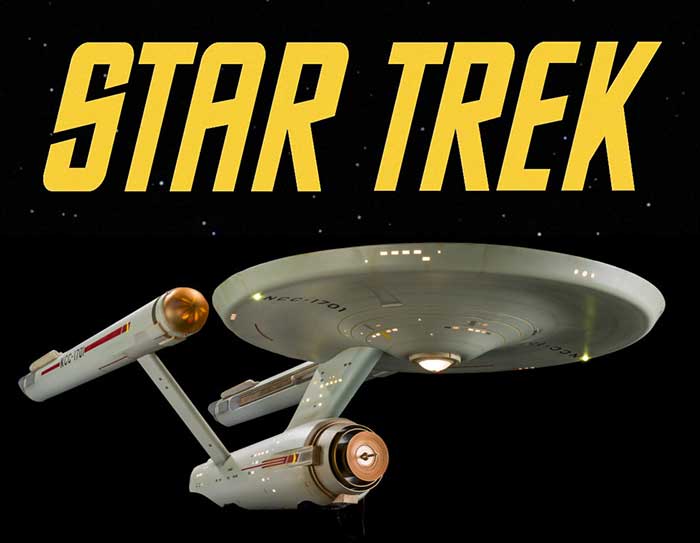 JOHN EAVES PRESENTATIONS
(1) The Kelvin time line, ship and prop design from the latest 3 Star trek films. This panel will show the design process of the major ships and props from Star Trek 2009, through last year's Star Trek Beyond. This will be a great panel to see how the key elements of the films were designed and then seen on film.  THURSDAY

(2) "Starships", the designing process from the original Matt Jefferies Enterprise all the way to the current ships. A 50 year look at the design process of the most iconic starships from the Star Trek galaxy. From the drawing table all the way to the finished physical model or CG model depending on the ship. This will be a very fun presentation for those that love the star ships as much as the major stars of the films and show.    FRIDAY

ACTORS' CAREERS BEYOND STAR TREK: HOW HAS IT INFLUENCED THE FRANCHISE?
A panel on Saturday hosted by Tyler Orton and Cam Smith of podcast Subspace Transmissions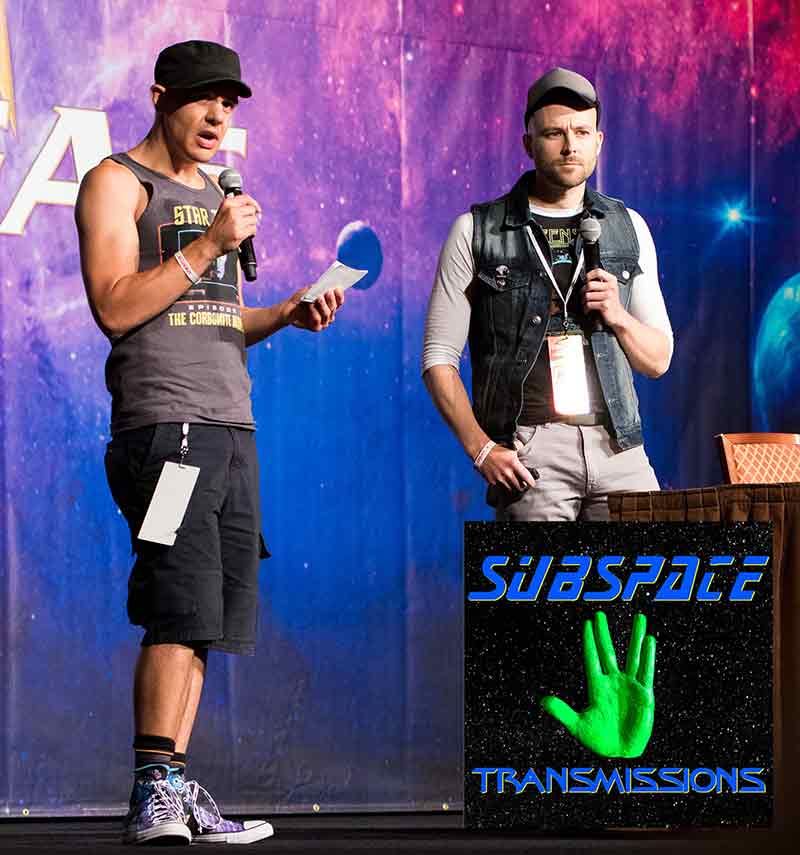 How have the actors' careers beyond Star Trek influenced the franchise? Everyone already knows about Patrick Stewart in the X-Men films or William Shatner in The Twilight Zone, so instead our lecturers want to examine standout performances in under-recognized projects.

Our moderators have been digging deep throughout the Star Trek stars' filmographies for performances that can be tied back to their iconic roles on Star Trek.
· Did Nichelle Nichols draw inspiration for her mercurial role in 1974's Truck Turner from a trip to the Mirror universe seven years earlier?

· Did Brent Spiner's co-lead role in HBO's Golden Globe-winning Introducing Dorothy Dandridge require the touch of an android with a positronic brain?

· Was Dominic Keating already prepared to tend to the armory on the NX-01 after serving on the Watchers Council in Buffy The Vampire Slayer?
In many cases these lesser-known roles exhibit kernels of ideas exhibited in their Trek performance or minor facets of their iconic characters. This should be an informative and fun panel event, scheduled for Saturday.

THE VOODOO LOUNGE PARTIES at THE RIO
AMAZING FRIENDS, FOOD & FUN CELEBRITY ENTERTAINMENT high atop Las Vegas: Open to a very few non GOLD AND SILVER package holders.

THE GOLD VOODOO LOUNGE PARTY: THURSDAY NIGHT of the convention
THE CAPTAIN'S CHAIR: VOODOO LOUNGE PARTY: FRIDAY NIGHT of the convention

These parties are lavish events that take place on the very top, 50 floors up, of The Rio Suites and casino (you enter through the casino). The complete party includes a wonderful full dinner as described below, 2 complimentary drinks of your choice (alcoholic for those of age), the very best views of Vegas, and live celebrity Trek entertainment. There are two parties: ONE THURSDAY NIGHT and one FRIDAY NIGHT as indicated above.

Here's what you get at either of the parties:
We'll feature some surprises including: ——— A SUPER SPECIAL CREATION GOLD MEMBER TOAST: "HAVE A FEW ON US!" We are happy to offer YOU two complimentary drinks (alcoholic if age permitted) when you attend the GOLD or CAPTAIN'S CHAIR VooDoo Lounge Dinner and Entertainment Show! GET READY TO PARTY CREATION STYLE and toast the amazing 30th Anniversary of STAR TREK:THE NEXT GENERATION and bring your camera to catch some of those awesome Vegas views!



We also have an upgraded dinner menu too:




SALADS

 
VOODOO CLASSIC CAESAR SALAD (Buttered Croutons, Shaved Parmesan Cheese, Dijon Caesar Dressing) 
HEIRLOOM TOMATOS (Fresh Mozzarella, Shaved Red Onions, Balsamic Dressing) 



CARVING STATION


PRIME RIB 
GRILLED SPRING LAMB CHOPS with Madagascar Peppercorn Sauce 



ENTREES


MINI MEAT BALLS tossed in a Parmesan Marinara Sauce 
SEARED CHICKEN BREAST marinated with Basil Pesto 
BAKED FILET OF SALMON glazed with Citrus Soy 



STARCH


MASHED IDAHO RUSSET POTATOES with Bacon Bits, Cheddar Cheese, Sautéed Mushrooms & Caramelized Onions 



VEGETABLES


ASSORTED SEASONAL VEGETABLES, marinated with olive oil and fresh herbs 



CUSTOM SWEET TABLE


  CHOCOLATE STRAWBERRIES TOWER 
TRUFFLES 
MINI PASTRIES
  and ASSORTED PARFAITS
We also have some surprise live Star Trek entertainment to enjoy as well as mixing and mingling with fellow Star Trek fans from around the globe. There are a very limited amount of tickets available to NON PACKAGE HOLDERS and on sale now:
THE GOLD VOODOO LOUNGE PARTY: THURSDAY NIGHT $199 -SOLD OUT
THE CAPTAIN'S CHAIR: VOODOO LOUNGE PARTY: FRIDAY NIGHT $199-SOLD OUT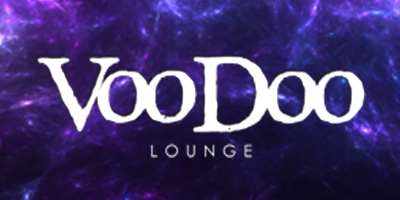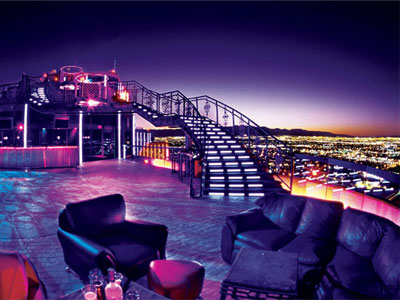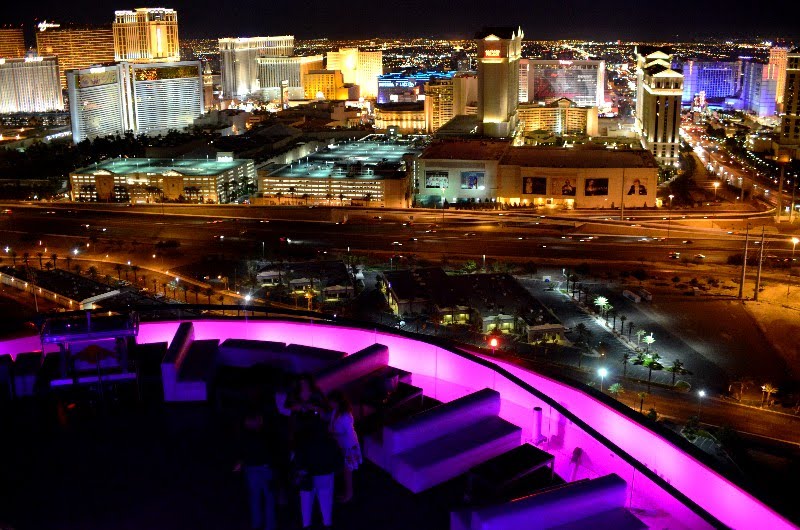 THE FINAL CONVENTION: LEONARD NIMOY'S FAREWELL TO THE FANS
A filmed version of Leonard's last convention, Creation's Chicago Convention in 2011.

Leonard Nimoy's final convention appearance in Chicago 2011 was a poignant and emotional experience for all of us that knew and loved Leonard. This film not only captures that appearance but also presents his slide presentation and narrative that covers the history of his life and career. An exclusive and unprecedented final visit with one of popular culture's greatest legends. 52 minutes long. TO BE SHOWN WEDNESDAY AND SUNDAY OF THE CONVENTION.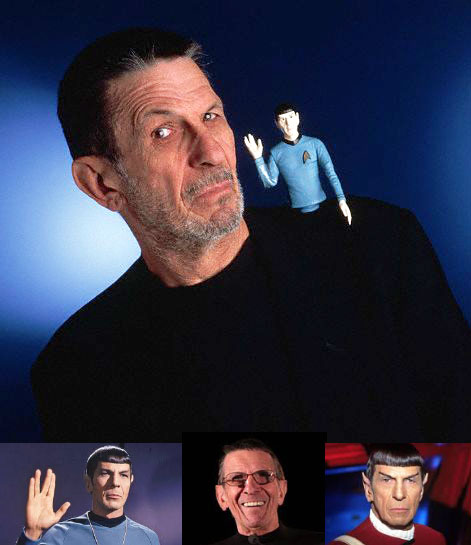 The 2017 Creation Official STAR TREK Convention boasts as its house band all five days, "Sons of Kirk" as led by talented actor and long-time friend of Creation's GARY GRAHAM (Ambassador Soval of Star Trek: Enterprise and of course star of Fox's Alien Nation series of films for TV and then series).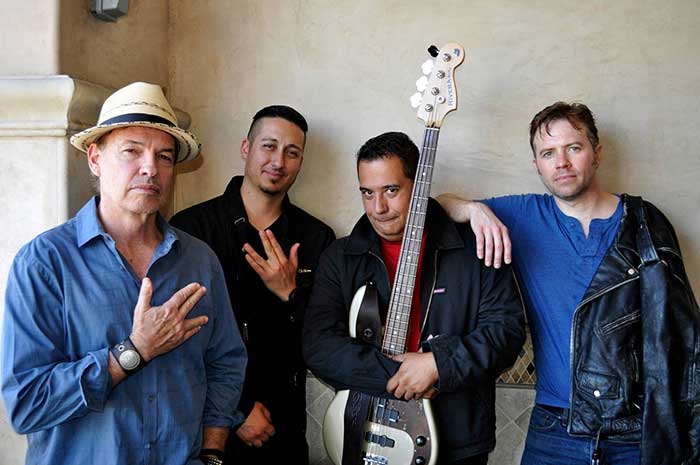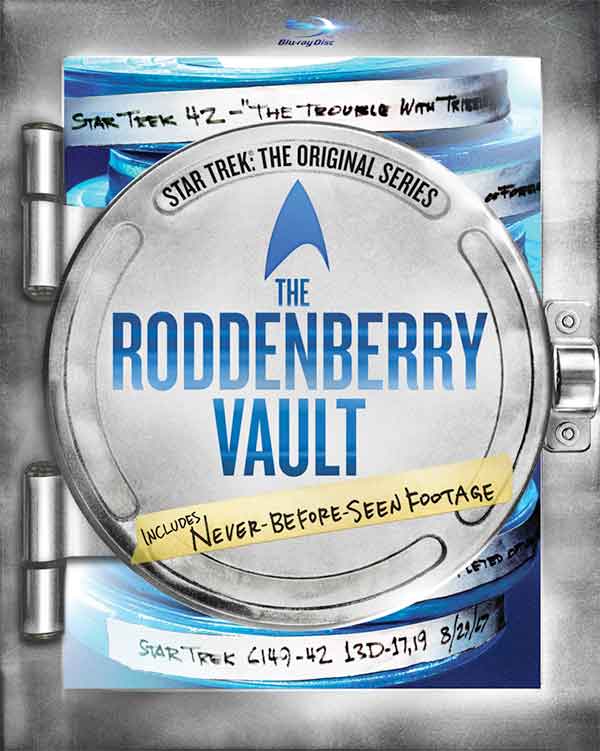 STAR TREK: INSIDE THE RODDENBERRY VAULT

On September 8, 1966, a new television series premiered with a basic mission: to explore strange new worlds, to seek out new life and new civilizations, to boldly go where no one has gone before. Little did anyone expect Star Trek to become one of the most adored and influential entertainment icons of the last half century. Fans have watched and re-watched episodes over and over. But what if there were other scenes or alternate angles for some of our favorite episodes? Roger Lay Jr, producer of Star Trek: The Roddenberry Vault and Star Trek alumni Mike and Denise Okuda reveal details on this upcoming blu-ray release featuring never-before-seen footage from some of Star Trek's most beloved episodes. SATURDAY.

THE STATE OF THE ART MAIN THEATRE:
COMFORTABLE, REASONABLE SIZE, AND A GUARANTEED SEAT FOR ALL:
SO DIFFERENT THAN ALL THOSE OTHER FAN CONVENTIONS OF THE SUMMER!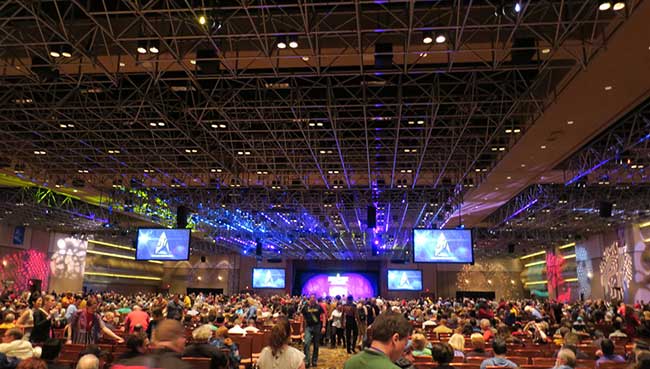 Here's an incredible shot from the back of our state of the art main theatre. As we always say, at Creation Conventions, unlike those huge comic cons, you never have to worry about getting a seat in the theatre or seeing the stars you want because we never sell one more ticket than we have seats for. At one very famous fan convention their biggest room holds 7,000 seats yet they say they sell over 100,000 tickets a day: so you know there is just no way you are going to see what you want. At Creation Vegas: no waiting, no worrying: your seat is guaranteed and our giant amazing screens make it even easier to catch the celebrity nuances on stage. We want YOU to have the very best vacation ever, made even more fun by being in Vegas!

The JJ Abrams Films and The New TV Series:
Audience Discussion with Scott Mantz of Access Hollywood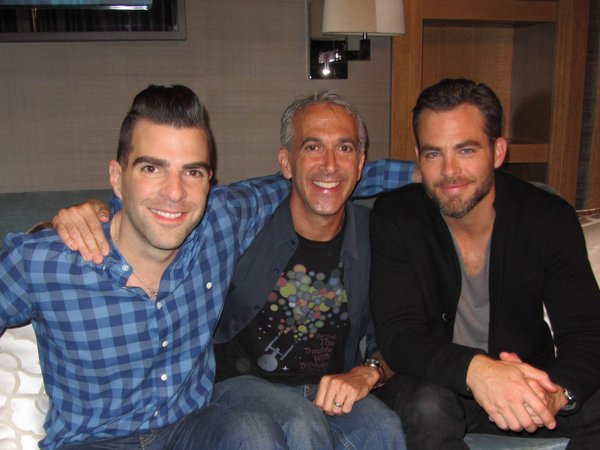 Scott "Movie" Mantz, the film critic of Access Hollywood, is one of Creation Entertainment's most loyal and hard working proteges and boy are we proud of him. He has loved Star Trek since he was a kid and we are happy to welcome him back to Star Trek Vegas 2017 to moderate some events and offer some more of his cool exclusive videos with the stars. His enthusiasm is contagious, and we love having him be part of the annual show in Vegas. Above is a shot of Scott with Chris Pine and Zachary Quinto. Scott always has an opinion on everything Star Trek so we're anxious to hear his thoughts about all the goings on in the Star Trek Universe at this exciting time. Scott will also be bringing along some footage for us to view from his many Star Trek oriented videos. Scheduled for Sunday.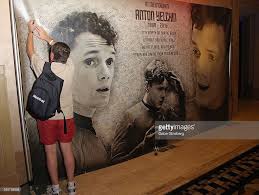 IN MEMORIAM: HONORING THOSE STAR TREK CELEBRITIES LOST SINCE LAST CONVENTION
Tentatively set for Wednesday.
A sad tradition, but it is the place to recognize those that contributed to Star Trek and left this planet in the year since our last visit to Las Vegas.   Commenters on the panel to be announced.

Last year fans from around the galaxy signed messages of goodbye to young actor Anton Yelchin, who showed so much talent and ability in his short life.  He'll be missed for sure, not only by Trekkers, but all who knew his work, as well as him as a person.

THE VENDORS ROOM in 2017
Certainly the galaxy's greatest place to browse, bargain and buy all sorts of Star Trek and sci-fi goodies and we continue to have lots of space for vendors of all types. Often they are intermixed with some of the beloved stars of Star Trek who take the time to spend much of the convention visiting with their fans and signing autographs directly for a nominal fee. We love this process as it give our attendees an opportunity to get to really spend time with the folks we've loved on television and film for so long. We also try to always have stars that are perhaps better known outside of Star Trek but still have a special place in any Trekkers' heart (like 2016's phenomenal landing of Whoopi Goldberg and Kirstie Alley.)

STAR TREK MUSIC VIDEO CONTEST/2017 VEGAS EDITION
Show your creativity as a video producer by contributing a "music video" for the Official STAR TREK Convention in Las Vegas 2017.  For this event we are especially looking for awe inspiring poignant and moving salutes to the entire franchise. The best submissions will be screened at the convention in the big theatre and are often used to introduce our guest stars. Get rolling on your video honoring STAR TREK, its themes. legacy and characters. Those that get shown are rewarded with a $100 gift certificate suitable for framing, as described below. 

Rules: one music video about STAR TREK may be submitted on DVD only (please no computer-based media like CD accepted). PLEASE USE ONLY NTSC FORMAT FOR YOUR DVD. Entries are judged on the following criteria: video quality, audio quality, editing quality, inventiveness, song selection, and originality. Entries can not be returned, and person submitting entry is granting Creation the right to play this entry in perpetuity at Creation events worldwide and/or on line at the Creation website(s). Creation does not sell music videos so your entry will never be sold as a commercial product, just presented at our events/on line. (WE ARE PARTICULARLY INTERESTED IN VIDEOS SALUTING SOME OF THE SUPPORTING CHARACTERS AT OUR EVENTS SO WE CAN INTRODUCE THEM WITH VIDEOS, SO PLEASE KEEP THIS IN MIND!) 

Winners will receive a $100 gift certificate good for Creation Merchandise (Creation merchandise only, excludes convention, autograph and photo-op tickets). If you want to know if we received your submission please send In your video using order confirmation or signature required. We do not announce winners until the event. Thanks and good luck!  Please send your video in a protective jewel case.  

Note: Due to the high volume of entries for our Music Video Contests, we are forced to limit entries to those people actually attending the specific show they are entering for. You do not have to be present for the actual showing of your video, but you must claim your award on site before the end of the weekend or your award will be forfeited. URGENT: PLEASE NOTE THAT COMPETITION CLOSES FORTY DAYS PRIOR TO THE ACTUAL OPENING of the CONVENTIONS, NO EXCEPTIONS! Please note that fans should not use footage from other than the shows we are honoring even if it features the stars of the current show the convention is about. 

Please only submit a specific music video entry for one event, do not repeat the same submission at multiple events because it will not be considered after its first convention showing. Also, we ask that you do not recycle your previously submitted music videos with updates or changes as they will not be considered for use/contest entry. Your disc must be sleeved or in a jewel case or it will not be accepted.

SEND ENTRIES TO:
Creation Entertainment
STAR TREK Music Video Contest/LAS VEGAS 2017
217 South Kenwood St.
Glendale, CA 91205

CREATION ENTERTAINMENT'S LATE NIGHT SATURDAY DANCE PARTY
This is the absolute largest Party of the weekend and is exclusively open ONLY for Gold and Captain's Chair Weekend Patrons on Saturday Evening. It often runs into the wee hours, but this is Vegas, so get your fun on! There's live entertainment, great fellow fans to meet and make friends with, and we'll have music to break the ice and hopefully help make some new friends from around the galaxy. The ONLY way in is being part of the now sold out GOLD AND CAPTAIN'S CHAIR PACKAGES!

AND, AS ALWAYS, we are happy to welcome THE STAR TREK THEMED CENTERPIECE CONTEST, which offers a $500 gift certificate prize to the VERY BEST themed STAR TREK Centerpiece and we have had some incredible masterpieces in the past. So get cracking to win!

THE CREATION COSTUME PARADE
The very first Creation Costume Contest was held in 1971 and we are proud that the tradition continues stronger than ever at our annual Las Vegas Official Star Trek Covnention! We estimate that in 2016, about 2,500 or more of our attendees took the fun to the max and came to the convention in costume and so many are truly outstanding. Bring your cameras as folks are more than open to take pics with you and these make for great memories. What a super talented group these cos players are!

SATURDAY IS COSPLAY DAY AT STAR TREK VEGAS, including THE FAMOUS COSTUME COMPETITION with celebrity judges, SPECIAL ON STAGE COSTUME PANELS, and THE COSTUME PARADE throughout the convention, plus a number of "cosplayer meet ups". IF YOU LOVE COSTUMING and MAKE-UP for STAR TREK make sure you are on hand on SATURDAY!

Star Trek fandom certainly boasts some of the most creative and talented costume and make-up designers and as evidenced at the last several Vegas conventions, COSPLAY is HUGE! The famous STAR TREK COSTUME COMPETITION, one of the definite highlights of the whole convention, takes place on a day to be anounced with a panel of celebrity and expert judges. Lots of cool prizes including a very special $1000 best in show gift certificate! Let your spirit shine, come in costume and pump up the experience of The Official STAR TREK Convention, Vegas COSPLAY style! AND, also we do plan on repeating our successful launch of the COSTUME PARADE where contestants did "the walk" and showed off their glorious work whether they made the costume finals or note. It was awesome to say the least as the parade made its way through the convention and onto the stage.

2017 COSTUME CONTEST PLANS: On Saturday we'll have our traditional COSTUME CONTEST and COSTUME PARADE, details to come via bulletin next week. Don't forget if you run into costume mishaps visit Garak's Tailor and Repair (in our vendors room) a free service in our vendors room to help you get through the problem at hand.

MASSIVE PHOTO GROUPINGS ON STAGE
We are repeating one of our fave schedule items from past Las Vegas visits and wanted to give our cosplaying attendees heads up. We have cosplay meet ups where those dressed in certain category dress show up for photo taking by the rest of the crowd. It's really cool and here is the line-up:
Original Series photo meetup:

Wednesday, 6:30pm, Secondary Theatre


Enterprise & Films photo meetup:

Thursday, 6:00pm, Secondary Theatre


TNG photo meetup:

Friday, 4:45pm, Main Theatre


DS9 photo meetup:

Saturday, 3:15pm, Secondary Theatre


Voyager photo meetup:

Sunday, 5:30pm, Main Theatre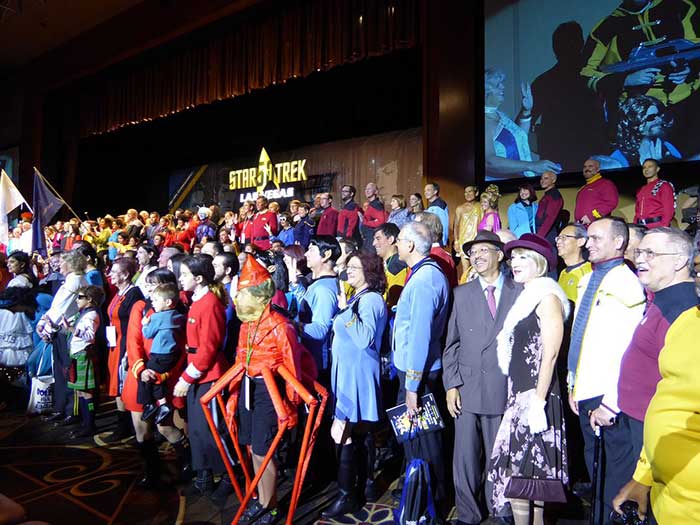 ANNOUNCING COSPLAY MASHUP SUNDAY CONTEST:


COSPLAYERS: COMPETE AND HAVE FUN IN A NEW CATEGORY/EVENT on SUNDAY EARLY DAY.
It's a huge craze and we've even seen examples of this creativity show up at past Creation Las Vegas Star Trek events: COSPLAY MASHUPS!

So, on Sunday, early part of the day, we have a new contest for our cosplay attendees allowing them to put their incredible imaginations and creativity to the test. ALL COSTUME ENTRIES MUST BE PART "STAR TREK", part something else from another genre or non-genre TV show or film.
We have had some contestants sign up already, but there is no need to sign up in advance, you can just show up. This is a contest with a huge $750 gift certificate prize inspired by last year when talented fans "mashed-up" their cosplay with Star Trek and other franchises. Some of the best costumes of the conventions fell under this contest and you can enter this and the regular contest too.
NOTE: YOU CAN ENTER IN THE SAME COSTUME AT BOTH THE SATURDAY AND SUNDAY CONTESTS, THOUGH WE DO PREFER THEY BE DIFFERENT.

Thanks and have fun!
Some fans beat us to the idea in the last couple of years:
actually the idea is born at Vegas Trek out of their inspirational work!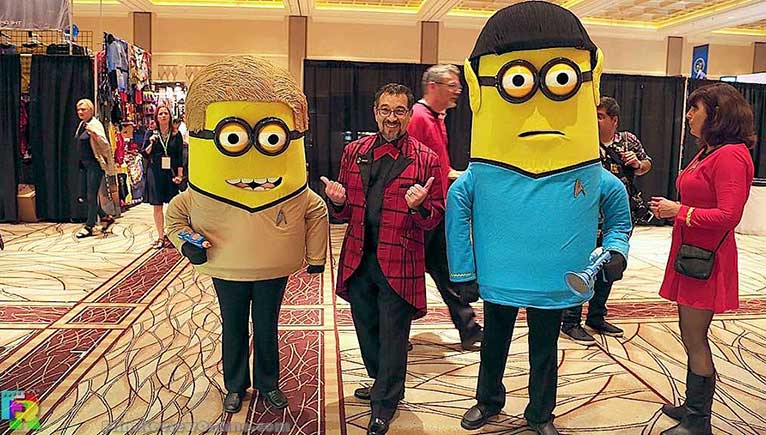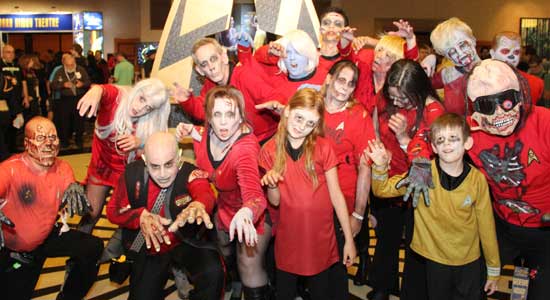 Creation Entertainment's Free Service: GARAK'S TAILOR AND REPAIR
In last couple of years to make it a bit easier on our wonderful cosplay attendees we introduced this new service and it was such a big hit that we are happy to bring it back, in an upgraded fashion, for the thousands of fans that come in costume. Once again, all services are complimentary for those wonderful fans who add so much to our event by coming in amazing costumes and make-up. All of us are inspired by the 100-plus guests we have at the show, and, of course, the mind of our mentor Gene Roddenberry and those that followed in his glorious path!

In the spirit of the humble tailor who graced the halls of Deep Space: Nine with sartorial splendor, we offer all cosplay fans an invaluable service at this year's event: an all-purpose costume service center for all your wardrobe malfunctions. With over 3000 costumed fans in attendance expected, GARAK'S TAILOR AND REPAIR (a booth located in our vendors room) promises to serve the needs of our ever-growing cosplay population. Manned by costuming service experts, we have all the tools of the trade, from sewing machines, glue guns, thread, scissors, seam rippers, measuring tape, velcro, tool kits, Goo Gone, Band-Aids and every other conceivable type of costuming weapon in our arsenal.

So if YOU have an embarrassing or problematic turn with your costume, come to GARAK'S TAILOR and REPAIR.

SUNDAY NIGHT FINALE: THE STAR TREK RAT PACK RETURNS! CLOSING THE SHOW ON SUNDAY!

We end the convention with the traditional live performance by the talented and hilarious STAR TREK RAT PACK (an ever updated and changing Star Trek themed parody of the original Rat Pack nightclub act), doing wonderful material. The show will take place late on Sunday, after autographs, but it is a nice fun way to end the show on a high note. You'll LOVE this and it will have you going home with an extra happy feeling! And by the way a fan wrote to us suggesting we end with a musical show rather than autographing so fans leave on a "high"and it definitely works with those talented entertainers at the helm! Performers that make up the 2017 STAR TREK RAT PACK SHOW are to be announced soon

THIS PERFORMANCE IS FREE TO ALL IN ATTENDANCE as a special thank you from Creation Entertainment to all our fellow fans and WILL CLOSE THE SHOW ON SUNDAY AND LEAVE YOU WITH A SUPER-FOND LAST MEMORY OF YOUR VACATION WITH US TO CELEBRATE STAR TREK and Gene Roddenberry's enduring legacy to mankind!

The 2017 STAR TREK RAT PACK SHOW features:
Ethan Phillips
Casey Biggs
Max Grodenchik
Vaughn Armstrong
Jeffrey Combs
Bill Burchell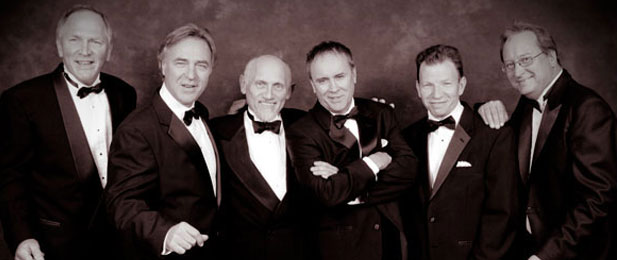 A past group of the amazing Star Trek Rat Pack Performers!

 KLINGON KARAOKE - Thursday Night
with JG Hertzler and Robert O'Reilly in full costume and character Klingons Martok and Gowron.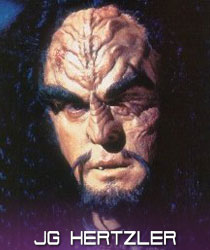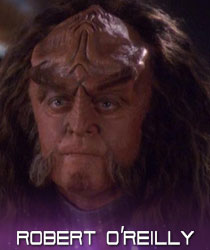 ENTERPRISE KARAOKE - Friday Night
with hosts CONNOR TRINNEER and DOMINIC KEATING.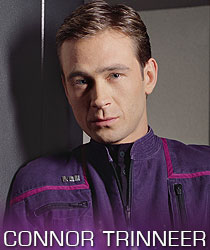 Creation's popular STAR TREK KARAOKE NIGHTS, FREE TO ALL, regardless if you are attending the convention are not, and we are back on two evenings. These are great fun for those that aren't attending the major parties for Gold and Captain's Chair attendees and offer a relaxing, fun way to wind down your night while enjoying the company of new and old friends. 

Our popular DJ will be present in the vendors room ONE HOUR prior to closing on the nights of Karaoke and you can pick out songs to sing (although, selecting a song doesn't guarantee you'll get picked but it does help). ENJOY and get ready!

THE RETURN OF "THE PROMENADE" EXPERIENCE!
One of the major buzzes around the 2015 and 2016 convention was THE PROMENADE EXPERIENCE and of course we plan on returning with an updated version in 2017. The long hallway that folks walk through to get to our various function rooms will be once again upgraded into an interactive promenade for the complimentary enjoyment of our attendees. Filled with surprising photo ops, your costumes will really shine with these props and scenarios as backdrops. 

We invite a series of creative craftspeople to be on hand to offer complimentary Star Trek themed items to attendees: whether balloon sculptures, drawings, face painting, etc.  It changes every year. Enjoy!

CRAFTSPEOPLE THROUGH "THE CONVENTION PROMENADE" TO PRODUCE COOL FREE SOUVENIRS FOR ATTENDEES COURTESY of CREATION
One of the greatest things about Star Trek is the creativity it lights within the hearts of its passionate fans. This clearly is most evident with the hundreds of gorgeous costumes you will see amazingly talented fans wearing throughout the weekend. Sometimes, cosplayers will have different costumes each day, and of course beyond the costume contest and parade these folks have tons of great backgrounds and scenarios to do photo ops in, and they often are willing to pose with other fans.

Beyond this, we are proud once again to offer an opportunity for several local craftspeople to do their stuff and employ their talents and produce quickie souvenirs on on a free basis for attendees. Their times are scattered throughout the five days of the convention, but tentatively set so far are:
CARICATURES of YOU in STAR TREK REGALIA by Celestia Ward and Robert Sundin III
A STAR TREK BALLOON MAKER by Roger Godin
A STAR TREK ICON FACE PAINTING by Janet Lenox
and
A CONVENTION MEMORY PHOTO BOOTH by SillyShotz Photobooth Co.




SillyShotz started over five years ago in Virginia by two brothers with a single booth. The company has grown to now include Virginia, Maryland, Washington D.C. and Las Vegas, NV! We specialize in silliness and our attendants are all fun-loving, conscientious, professionals who enjoy what we do and want your guests to love the experience. As our motto says, "We take fun seriously!" Whether it's an enclosed booth for 'secret' fun, an open air booth for 'communal' fun or a green screen for 'fantasy' fun, we are here to provide the props, quality and attitude to bring selfies to a new level. Let's get crazy! ON HAND TENTATIVELY EACH DAY OF THE CONVENTION!

BEHIND THE SCENES: Star Trek:  The Next Generation Era
Join Richard Arnold, Gene Roddenberry's right hand man for 15 years, in his exclusive slideshow presentation that will take you back to those amazing years and the back and forth in bringing Star Trek to TV screens once again.  Truly an incredible story as told by a person who was there when it happened, aided by some extraordinary images.   SCHEDULED FOR THURSDAY.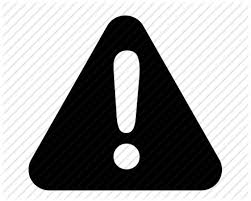 Attention Attendees: Do not purchase Creation Tickets from scalpers or anyone trying to offer tickets as you arrive at our convention locations. Each ticket is checked for authenticity at the door with a scanner and we can not let you in if your ticket is counterfeit (which has happened recently). Each ticket once scanned makes any and all copies of that same one of a kind scan void and we can only let the first person in with it. Please only buy your tickets from Creation in advance or at the door, we have seen too many nice folks lose their hard earned money this way and be turned away. Thanks, we appreciate your support!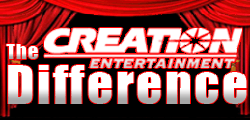 Unlike so many other genre conventions, Creation Entertainment has a strict company policy not to "oversell" our conventions. In other words, every patron, no matter what bracket of ticket they purchase, will have a seat in the main auditorium where the major guests appear and events take place. Nothing upsets us more than hearing about other conventions that sell tickets to patrons and then those very same patrons have to wait on additional lines inside the facility to get into (or sometimes not!) the main theatre. An important Creation Entertainment difference we want you to know about!

The Creation difference extends to our 40 years experience in running fan conventions. In the last few years we've seen promoter after promoter fail taking hard earned ticket money down with them. Inexperienced promoters, often first-timers, use celebrity images and names to get ticket money which they use to hopefully pay their expenses. When that fails they've already gone through "your" ticket money and they collapse leaving no recourse for ticket holders. They say "buyer beware" but this has happened in Twilight, Star Trek, Battlestar Galactica, and Firefly fandom (to name just a few) and we really feel for those great fans who have lost their ticket money and upset travel plans. Please note that tickets are delivered to you via e-mail in PDF format which you should print out and bring with you to convention registration. Most customers receive their PDF tickets within 3-5 business days of having placed their order.
All Convention tickets have a $7.75 shipping/handling fee charged per ticket ordered. This applies to all online, phone, fax and mail orders.
ALL GUESTS are contracted to appear and all convention contracts specify that appearances are tentative and subject to change as film and television work demands take precedence as can a personal conflict. Our events will take place whether a specific guest cancels or not (we always try to book replacements) and therefore we can not issue admission ticket or ticket package refunds if a particular guest does not fulfill their appearance contract. Of course we will always refund separately purchased photo ops and autograph tickets for a guest if they cancel.

PHOTO TAKING POLICY AT THIS CONVENTION We know that taking photos makes the convention even more fun and we thought it would be a good idea to share our photo taking policies for you before you arrive at the convention so you can prepare. In the auditorium, photo taking is encouraged, but only from your seat. It is unfair to run up to the stage and block the view of others who have paid for reserved seats in front of you. Even if there are empty seats, patrons must sit in the seats they paid for to be fair to everyone. Due to fire marshall regulations everyone must be seated during performances. Please also be courteous to your neighbors when taking pictures. Photo taking is not allowed during autographing sessions nor during the photo ops. Only those people who have autograph tickets may come up to get autographs. At the Gold Exclusive Parties and Breakfast: photo taking is encouraged when the guests arrive (but only from your seats). After a sufficient time for all to get their photos we ask that your cameras be placed down so the celebrities can enjoy their time at the two food functions. Thank you for understanding the need to have these few rules so everyone is safe and has fun.

The vast majority of our guest celebrities take questions from the audience during their on-stage time. Therefore it is incumbent upon those that ask questions to make them ones that allow our mutual shared time with the celebrities to be enjoyable, interesting and entertaining for all (including the guest). Asking for hugs, telling stars we love them (we all do, that's why we're here), giving gifts, getting into long personal stories, or worse, is not acceptable for this format and, in fact, is quite self-centered when you are in essence "representing" all of fandom to a celebrity. Join us in trying to make this convention the best entertainment for everyone!

In the event of convention cancellations or date changes Creation Entertainment is not responsible for patrons' costs involving travel or hotel accommodations or any other non convention ticket expenses.

Advance ticket sales are generally turned off early to mid-week of the week of the events. Tickets, if they are not sold out, are sold at the convention of course.