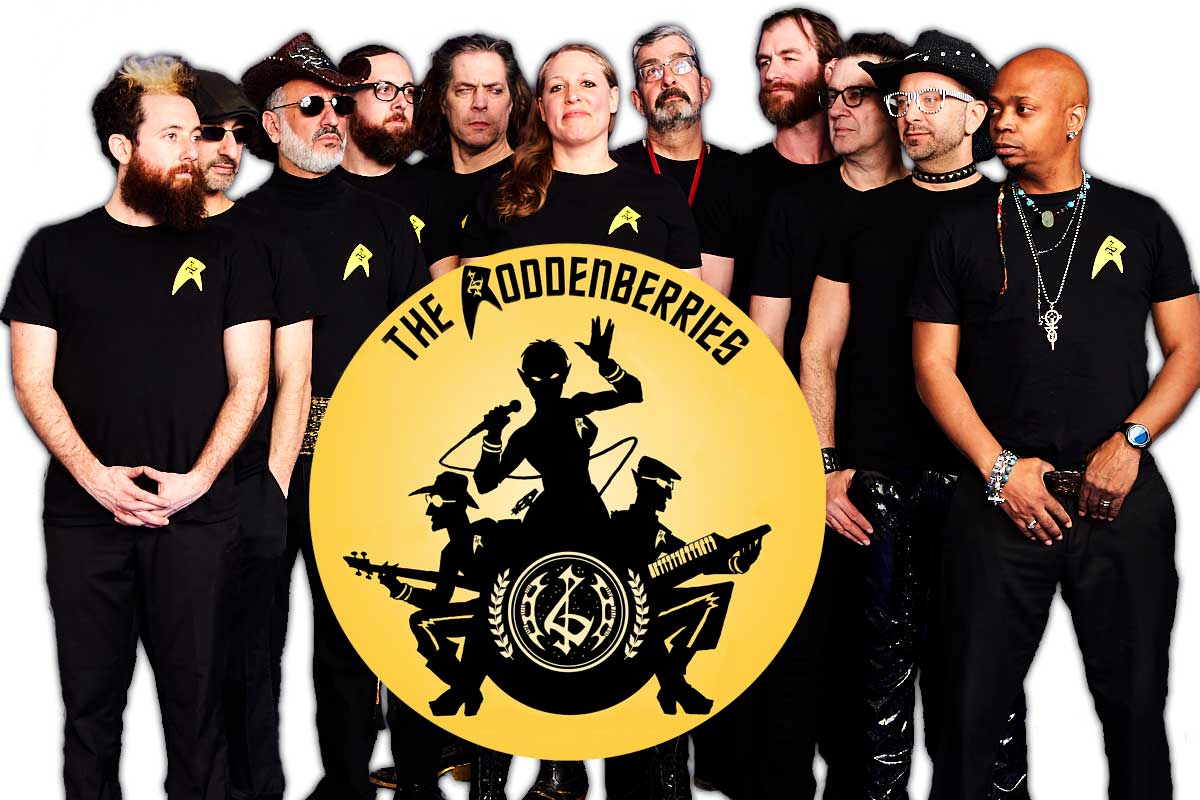 Meet Our House Band: The Roddenberries

We're so pleased to have the Roddenberries as our special house band, keeping audiences entertained throughout the daytime activities!

The Roddenberries' versatile shows span the realms of Star Trek, Star Wars, science fiction, fantasy, gaming, Dr. Who, Marvel and DC in an effort to unite and entertain fans throughout the Nerd-o-Sphere. From artful recreations of movie and TV scores to pop/rock/classics parodies, this fun, energetic 10-piece troupe boldly goes where no Star Band has gone before in a unique spectacle of rock-n-roll theater, comedy, and pure sci-fi awesomeness!
Read more about the band!
The Roddenberries have been featured on some of the biggest tv and radio stations on the East Coast. They've performed at multiple venues and events around the country; including Star Trek's Official 50th Anniversary Convention at The Rio Las Vegas, New York and multiple other Comic Cons and World Café Live, planetariums and colleges. They've been joined onstage by multiple celebrities and personalities, including Star Trek's Rod Roddenberry, J.G. Hertzler, Robert Picardo, and Robert O'Reilly, and popular gaming voice actor Troy Baker.

Check out their explosive latest release "Eat The Roddenberries," produced by Grammy award-winning producer Joe "The Butcher" Nicolo and featuring bold new Trekkified parodies to tickle your inner nerd with thoughtful lyrics and infectious melodies, showcasing their ongoing commitment to uniting the diverse realm of Sci-Fi/Fantasy with a relatable rock-n-roll reality
The Roddenberries will also perform a FREE concert on Wednesday night (time TBD), so don't want to miss this special performance!