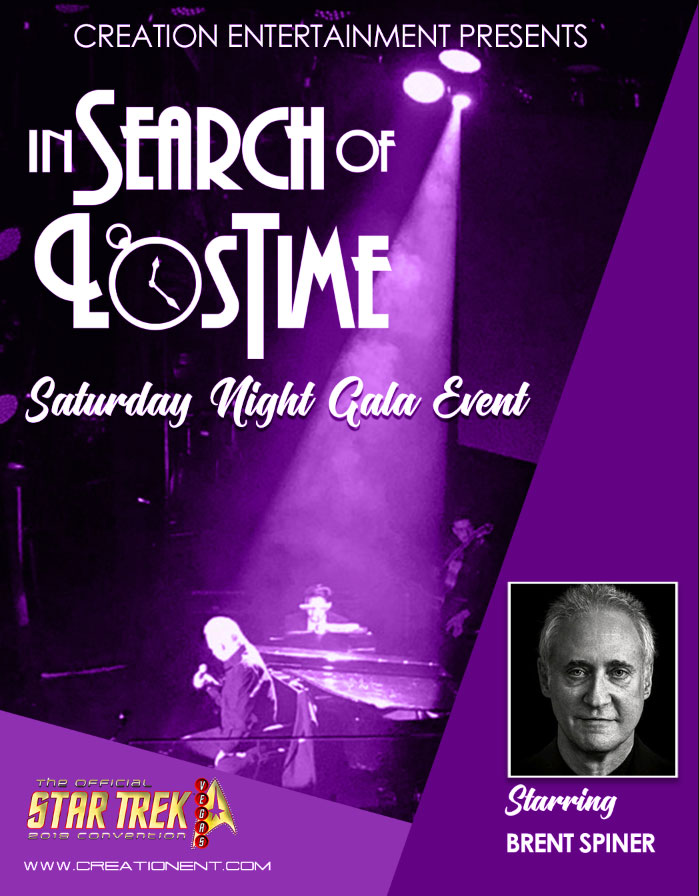 Star Trek fans have known and loved Brent Spiner for his portrayal as Data on The Next Generation – and now fans from all over the world can spend an evening with Brent in a whole new way!

Presenting for the first time in Las Vegas in its entirety, this very special Saturday Night Gala features Brent performing a selection of songs with his live band. It will be an experience attendees will never forget, but don't take our word for it -- here's what Brent has to say about it!!

"This show is great! Brent Spiner is my favorite performer!"- Brent Spiner

The Saturday Night Gala is included on a complimentary basis for GOLD, CAPTAIN'S CHAIR or COPPER Package patrons who can keep their same seats they had during the day.

For those who do not have the Saturday Night Gala included in your admission package as above or are not attending the convention at all, you can still attend the Gala by purchasing a separate ticket for $60. Note: The Gala ticket does not include admission to the convention.