| | |
| --- | --- |
| | |
| PATRICK KILPATRICK | VAUGHN ARMSTRONG |
ANDREW PRINE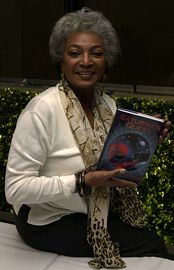 NICHELLE NICHOLS
graced the convention while promoting her new book
and her hit feature film SNOW DOGS!
WIL WHEATON
is always a hit at our shows, he's now hosting a new TV series
on electronic gaming and his website wilwheaton.net is very popular.
VIRGINIA HEY
is a regular visitor to Creation's offices and we work with her regularly with our FARSCAPE licensing program. Her role on that show as ZHAAN certainly is one of the genre's shining creations.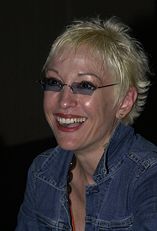 NANA VISITOR
Fresh off of stints on Broadway and on the road in the Fosse musical CHICAGO, Nana provides an entertaining appearance at Creation events!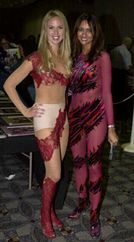 The startrek.net girls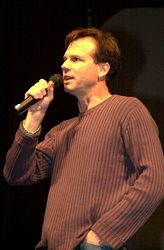 You never know who will show up at Grand Slam. A last minute addition was one of the world's leading movie stars: BILL PAXTON!
On hand to promote his directorial debut: FRAILTY.
Friday's events were headlined by GATES McFADDEN as she spilled limited beans about her work in the eagerly awaited 10th Star Trek feature film: NEMESIS!