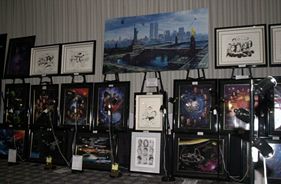 LIGHTSPEED's amazing display at the convention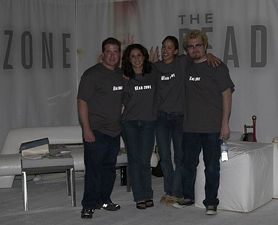 DEAD ZONE, the new USA television series, was represented by a state of the art booth and also appearances on stage by Michael Piller, the creative power behind this series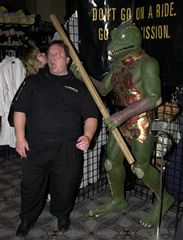 You can't keep a good Gorn down as proven at the wonderful exhibit from STAR TREK: THE EXPERIENCE, the amazing attraction at the Las Vegas Hilton hotel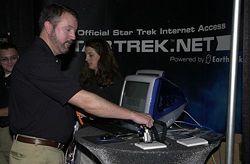 startrek.net was present in the dealers room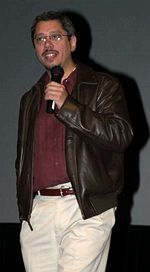 Long-time friend of Creation's, producer DEAN DEVLIN.
Dean was previewing scenes from his EIGHT LEGGED FREAKS. We remember visiting Dean as he eagerly showed us miniature sets from INDEPENDENCE DAY and introduced us to his star Will Smith. Both very cool guys!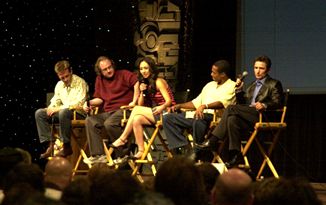 The ENTERPRISE crew made their maiden voyage at Grand Slam this year.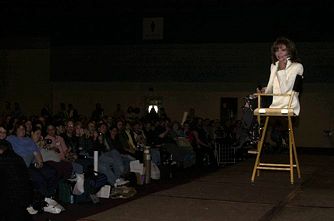 Every year we try to have a super-surprising guest that you wouldn't expect to see and this time we flew in JOAN COLLINS from London making her very first Star Trek convention appearance. She was nervous at first, but loved the experience. She couldn't believe how valuable her autograph was! It was a pleasure to have this legendary star with us!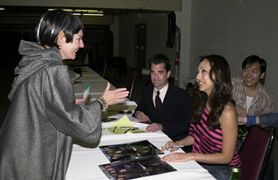 Thank the stars that LINDA PARK was such a fast signer! She couldn't make the original signing time that the other Enterprise stars committed to so it became necessary to have her sign by herself in the middle of the day.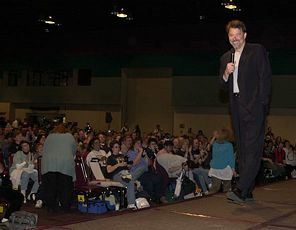 What a pleasure to welcome back JONATHAN FRAKES to Creation. He wowed the audience as usual and was psyched about the fact that his upcoming flick CLOCKSTOPPERS (which he directed) was coming out soon.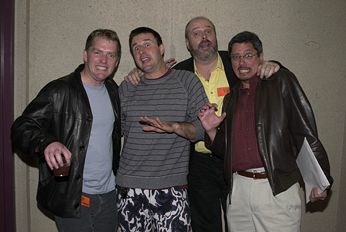 At Grand Slam a highlight is always the scooping of upcoming genre flicks. Here DAVID ARQUETTE, RICK OVERTON and DEAN DEVLIN talk up EIGHT LEGGED FREAKS