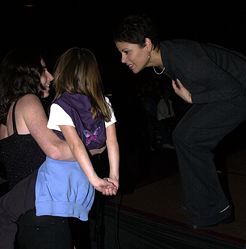 ROXANN DAWSON
mixes it up with some of her fans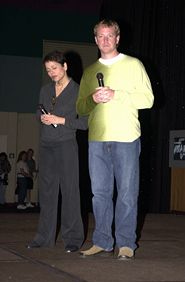 Both have directing careers ahead of them: Robbie and Roxann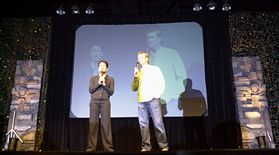 Another peek at Robbie and Roxann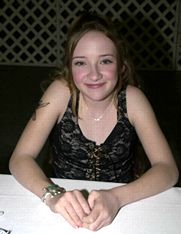 SCARLETT POMERS
of Voyager is currently starring in Reba on The WB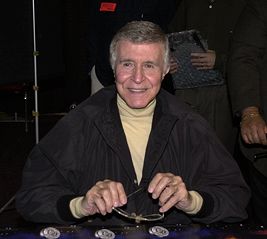 RICARDO MONTALBAN
Fans got the rare chance to meet one of Hollywood's true legends!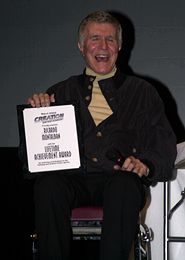 Following in the footsteps of Vincent Price and other luminaries (soon to include Leonard Nimoy), Ricardo accepts our rarely given Creation Lifetime Achievement Award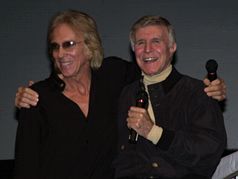 Judson Scott and Ricardo reunited: "father and son!"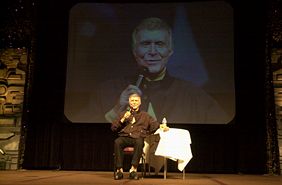 We can't say enough about what a pleasure it has been in the last two years to have Ricardo as part of our Grand Slam show. It has been very difficult for him physically to be with us and we really appreciate the opportunity to let him know how much we (and all his many fans) have loved his work in Star Trek and elsewhere. He is an inspiration to us all!