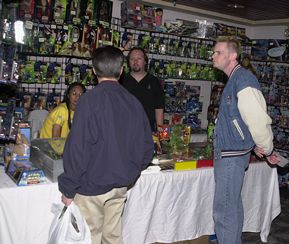 You can't have enough Star Wars toys!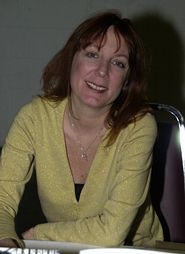 Creation is always better when LOLITA FATJO is part of the fun!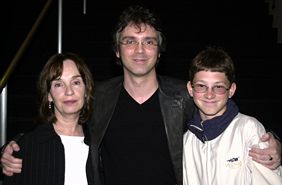 "Producer in the Middle" BRANNON BRAGA was a very special guest at the show. Can it almost be 10 years since we've known and admired Brannon and his contribution to the genre?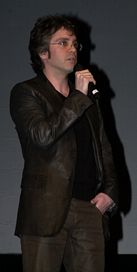 Brannon Braga updates fans on the latest with his series Enterprise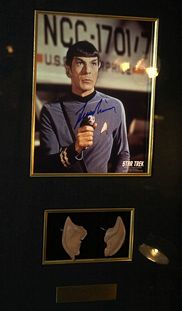 The legendary Spock ears!
ANDREW ROBINSON
There's no one more gracious than KATE MULGREW. She's had huge success since Voyager with her one-woman play based on Katharine Hepburn, hopefully headed to Broadway!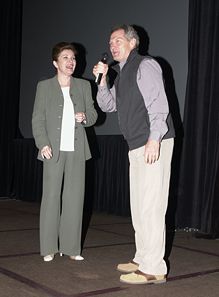 Kate and Andrew Robinson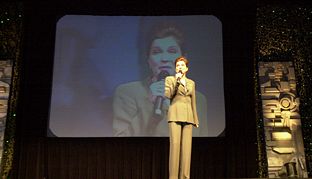 The crowd was so big the projection system screen was a necessity for those in the back areas!