CONNOR TRINNEER
gets ready to sign, sign, sign!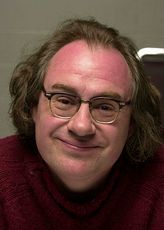 JOHN BILLINGSLEY
Star Trek is lucky to have such a nice guy as part of the franchise
ANTHONY MONTGOMERY
at his first Creation event
One more autograph on the way out!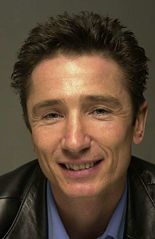 DOMINIC KEATING
a great guest and quickly developing a loyal convention following!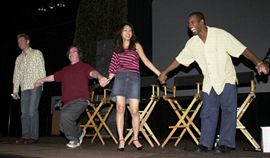 The curtain call for the crew
One more bow and its on to autographs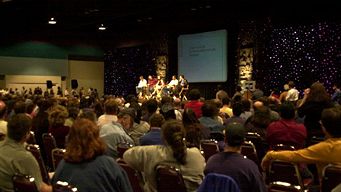 A full house greeted the Enterprise gang's premiere convention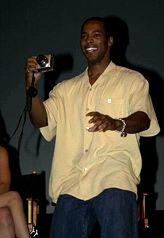 "I told you a crowd showed up for me!"