Updated: July 28, 2017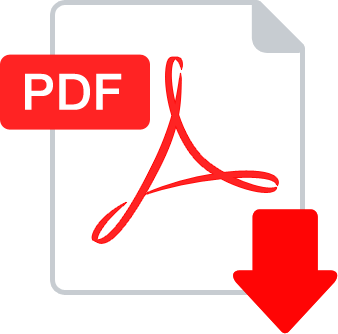 Download the Full Convention Schedule(pdf)

You can also pick-up the schedule at the convention.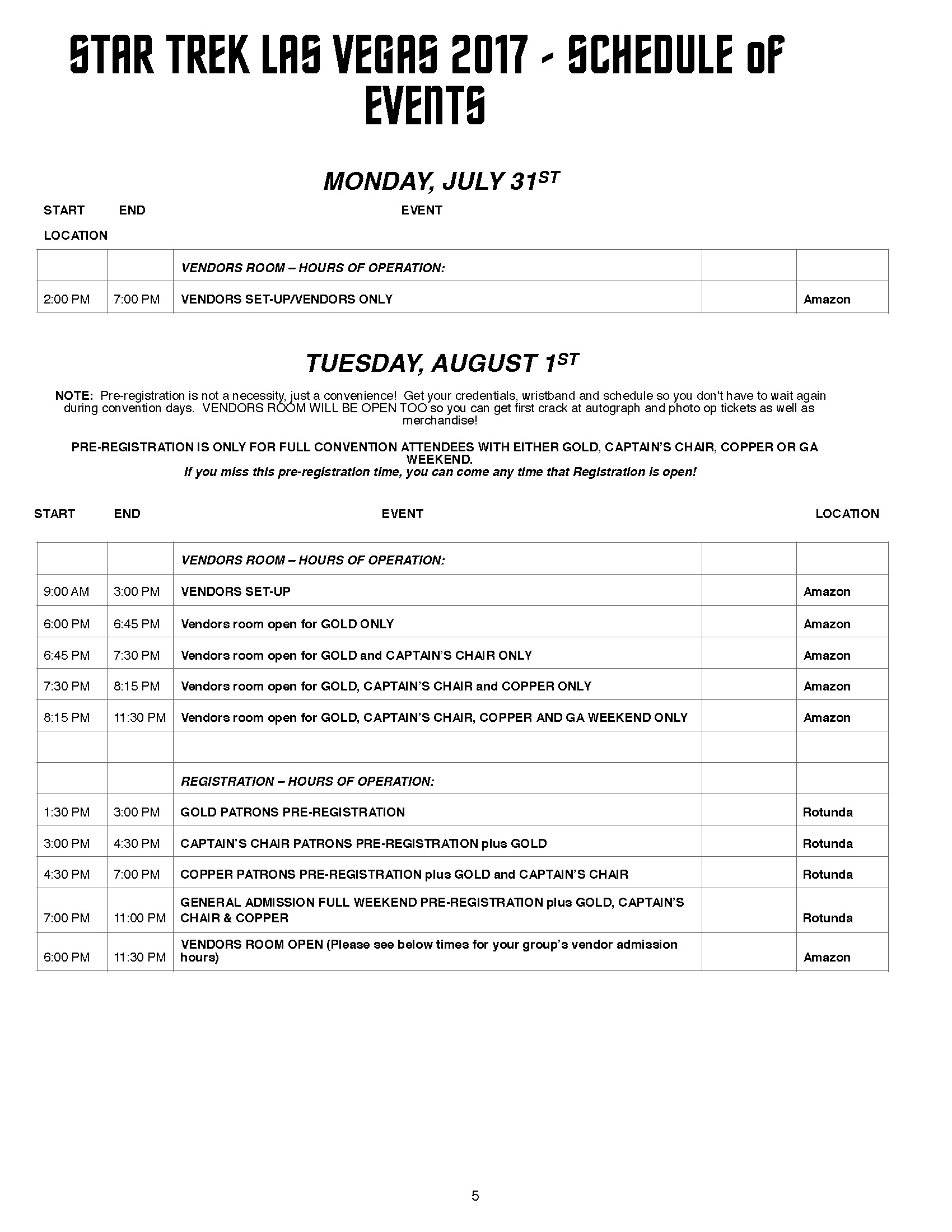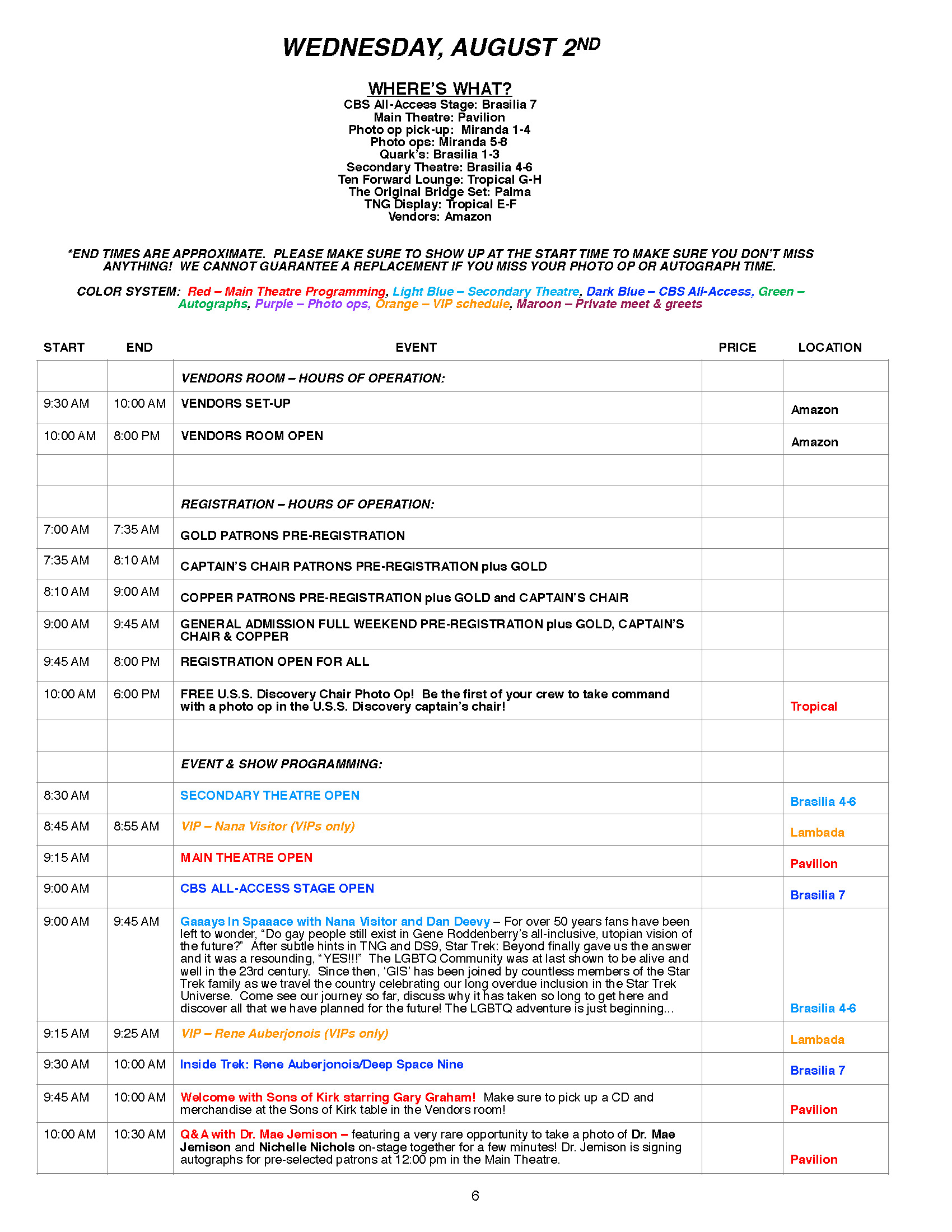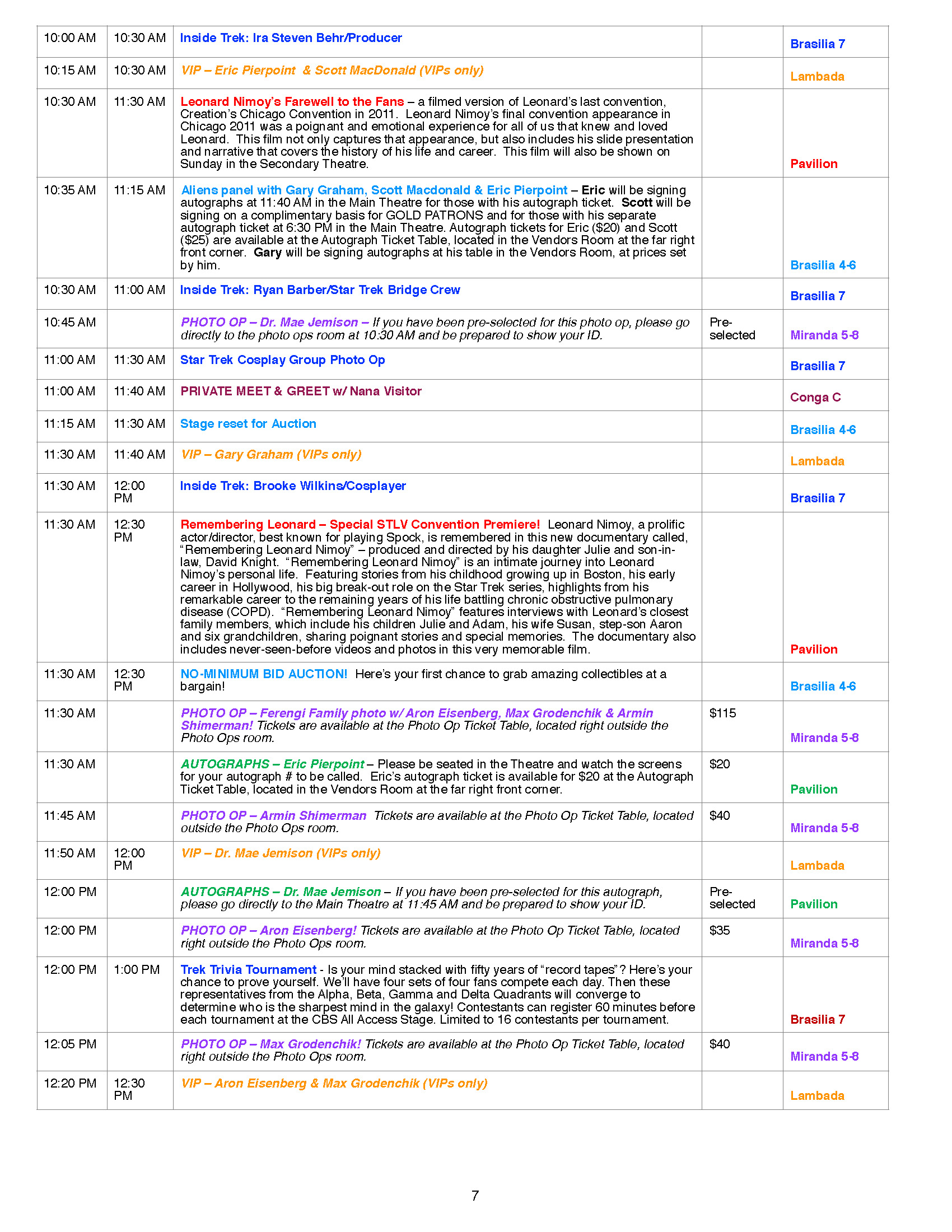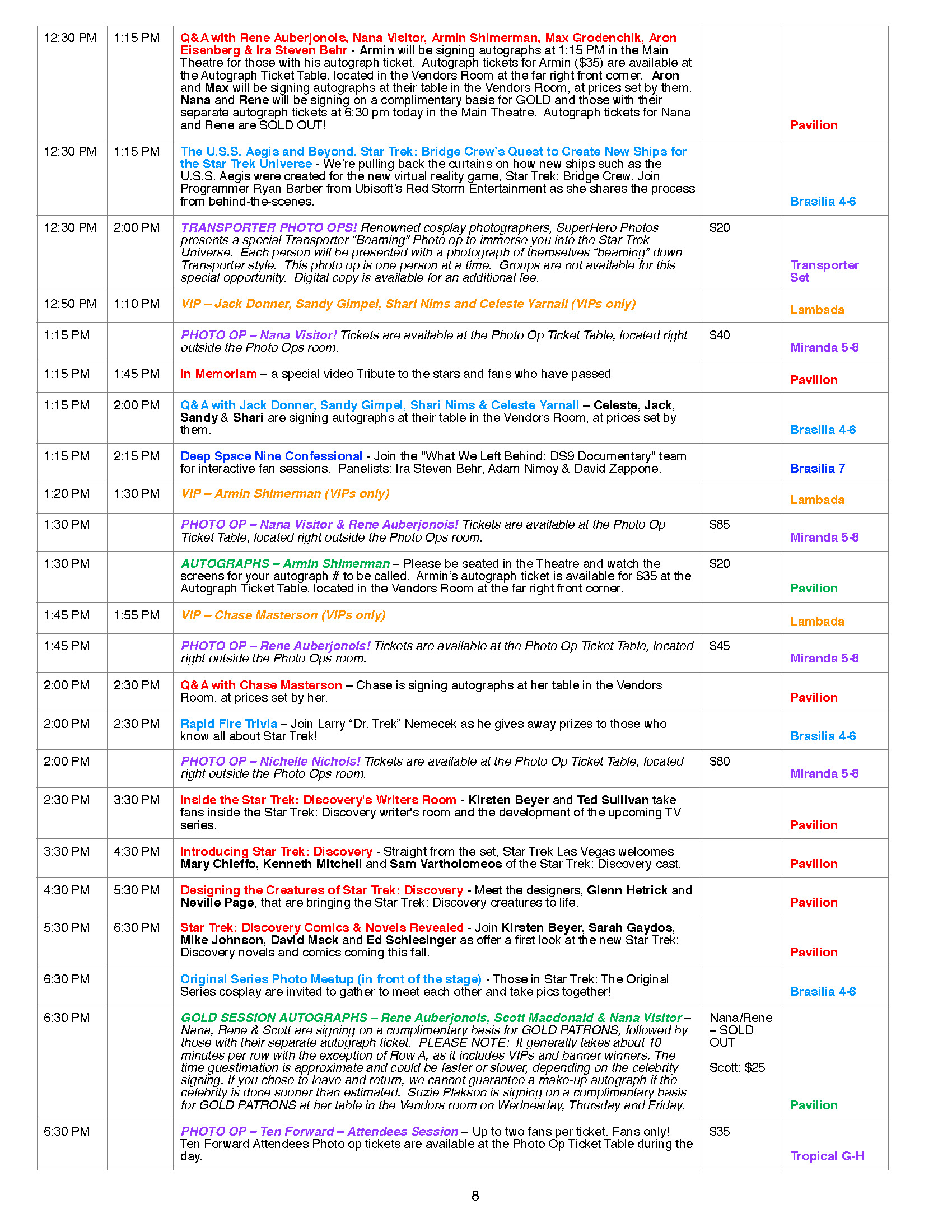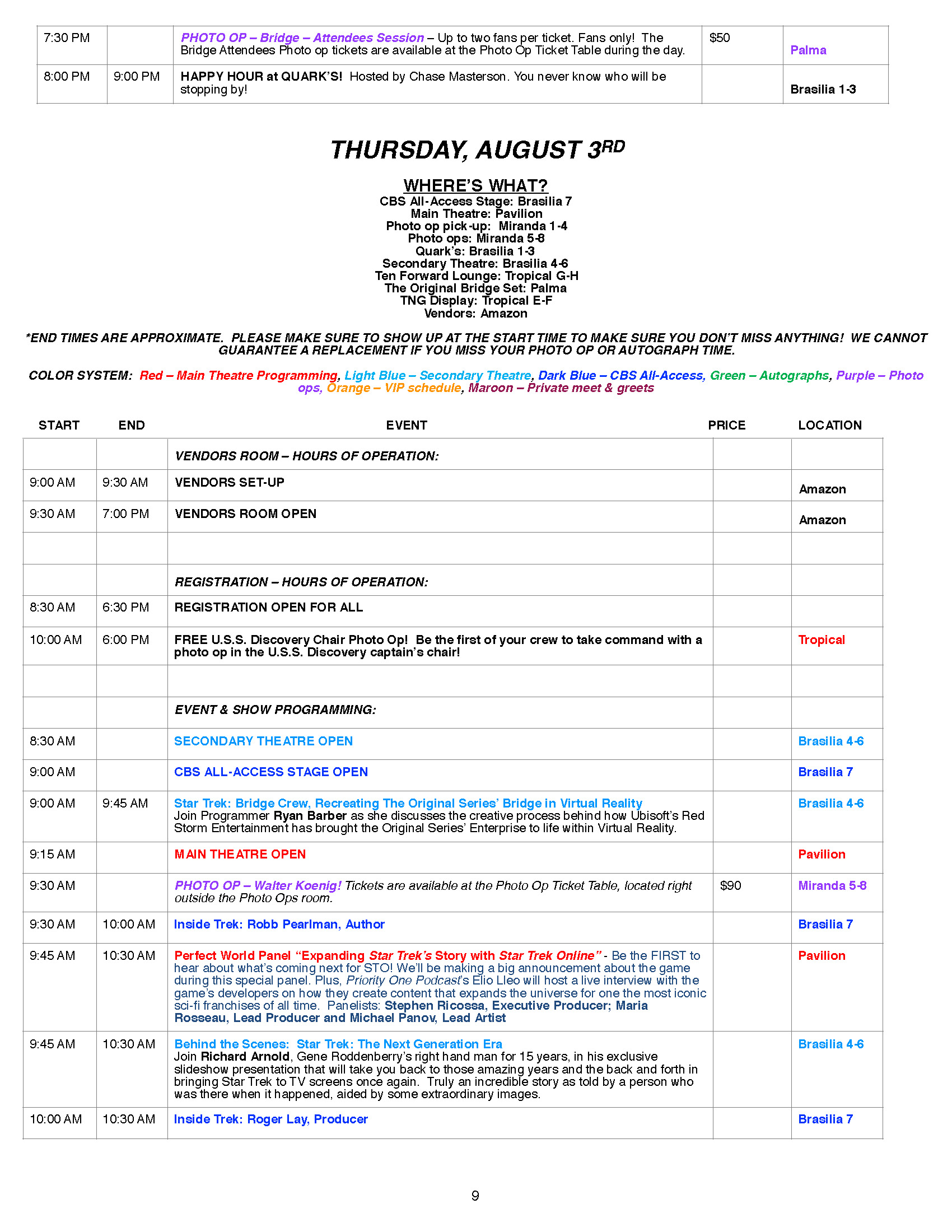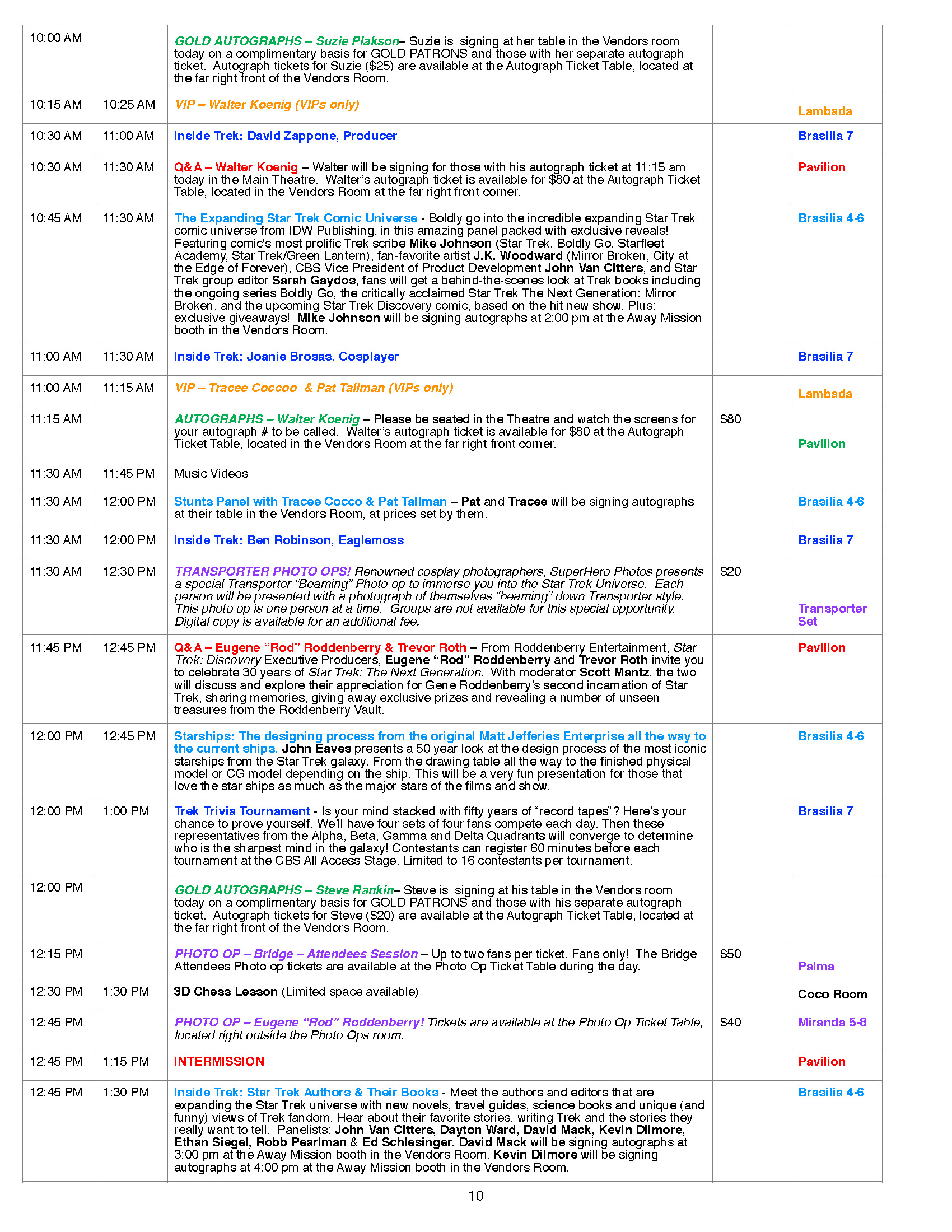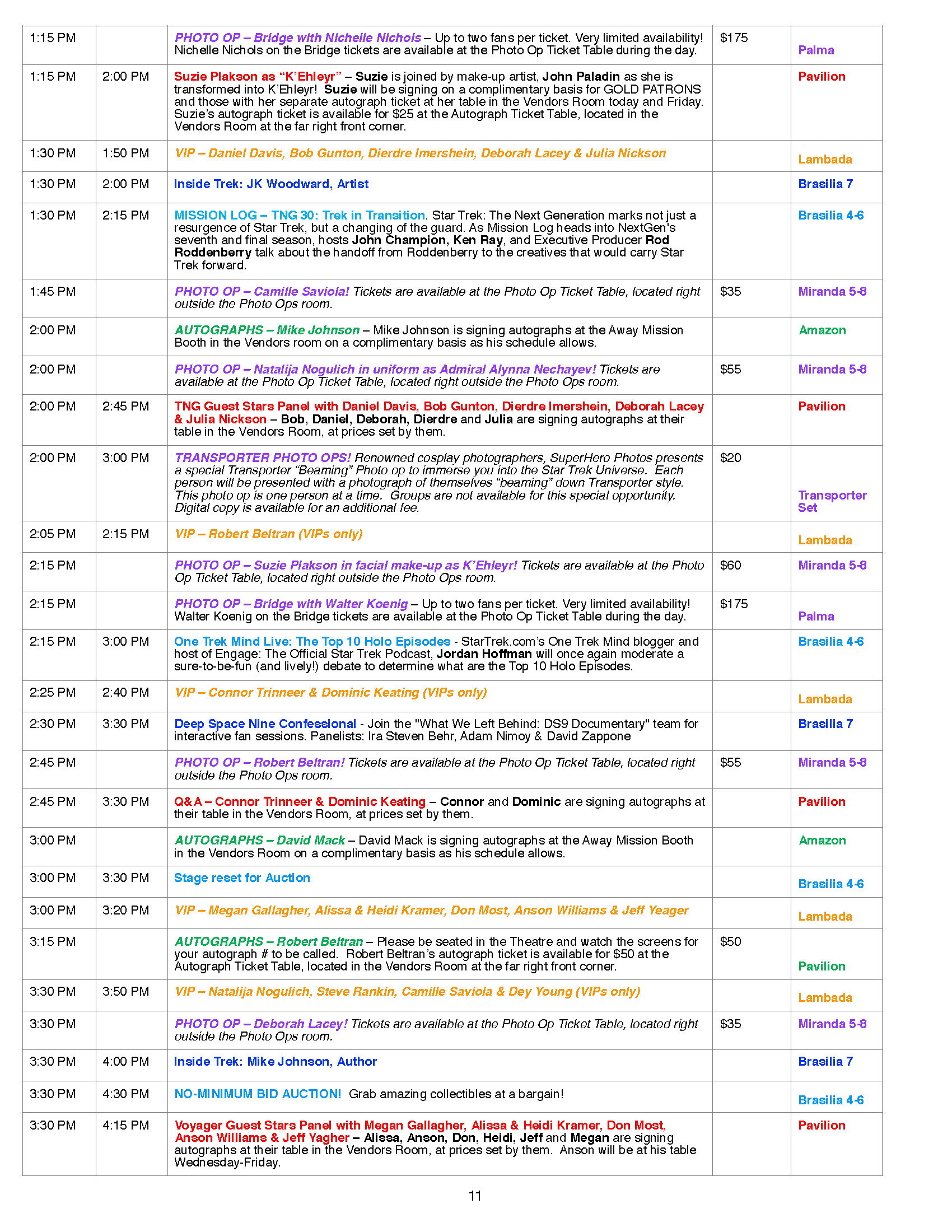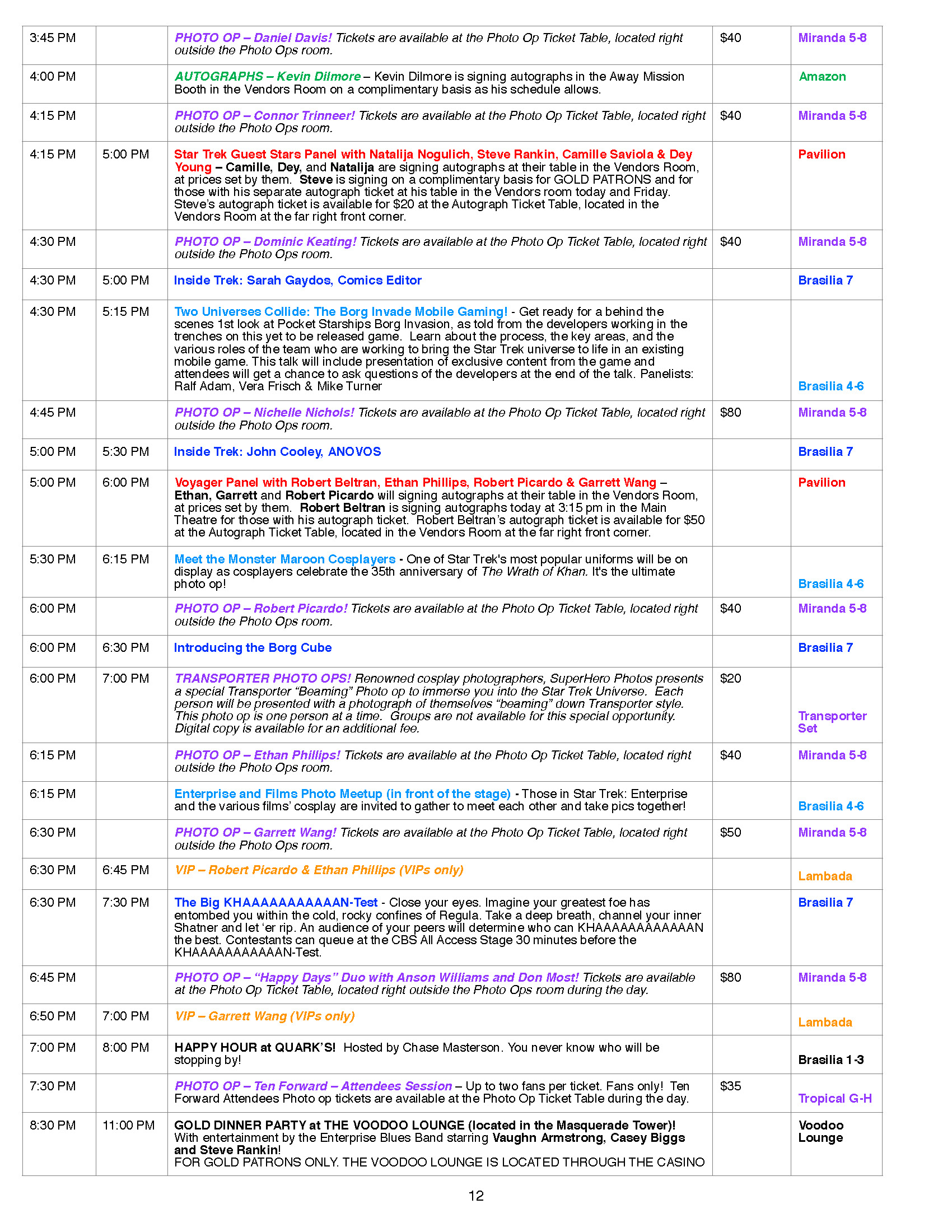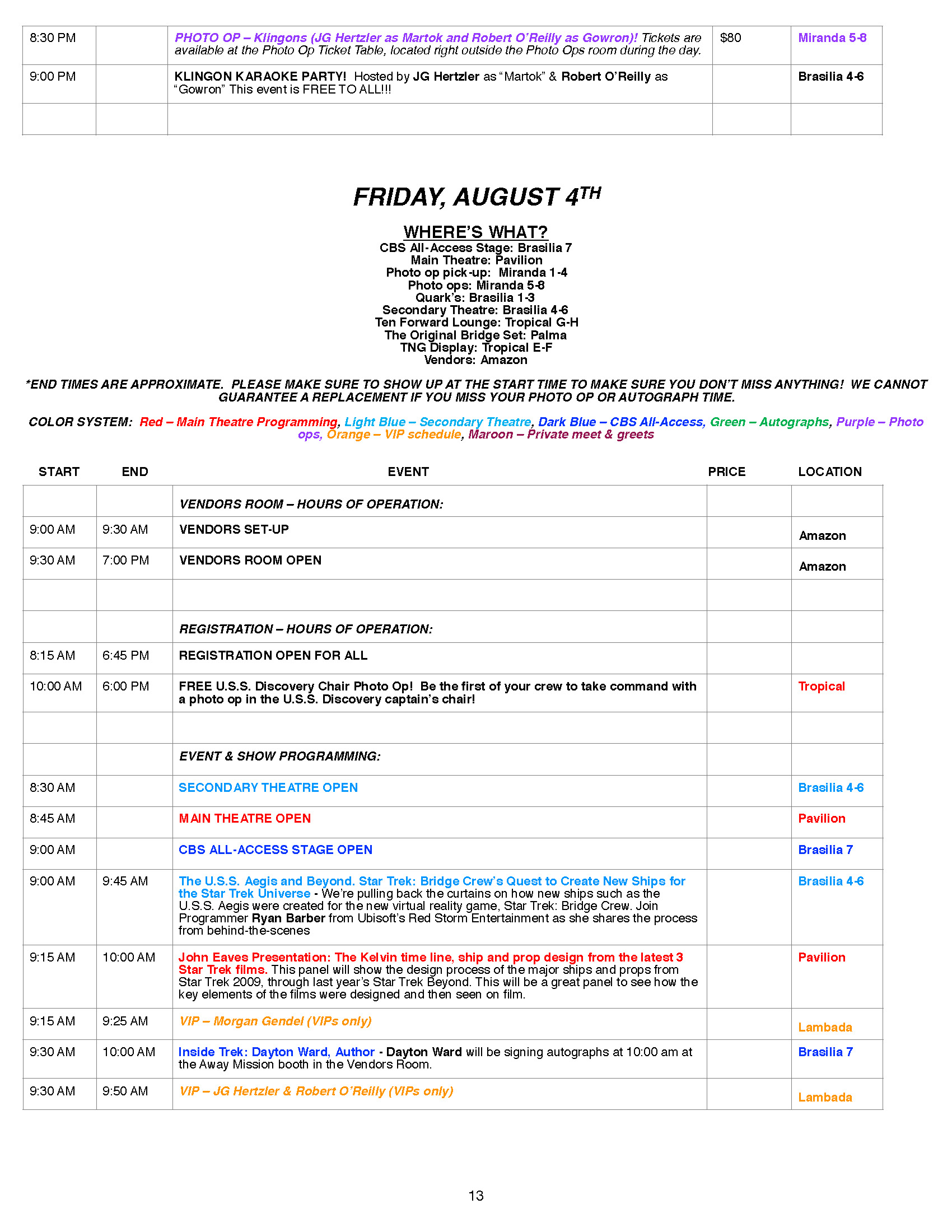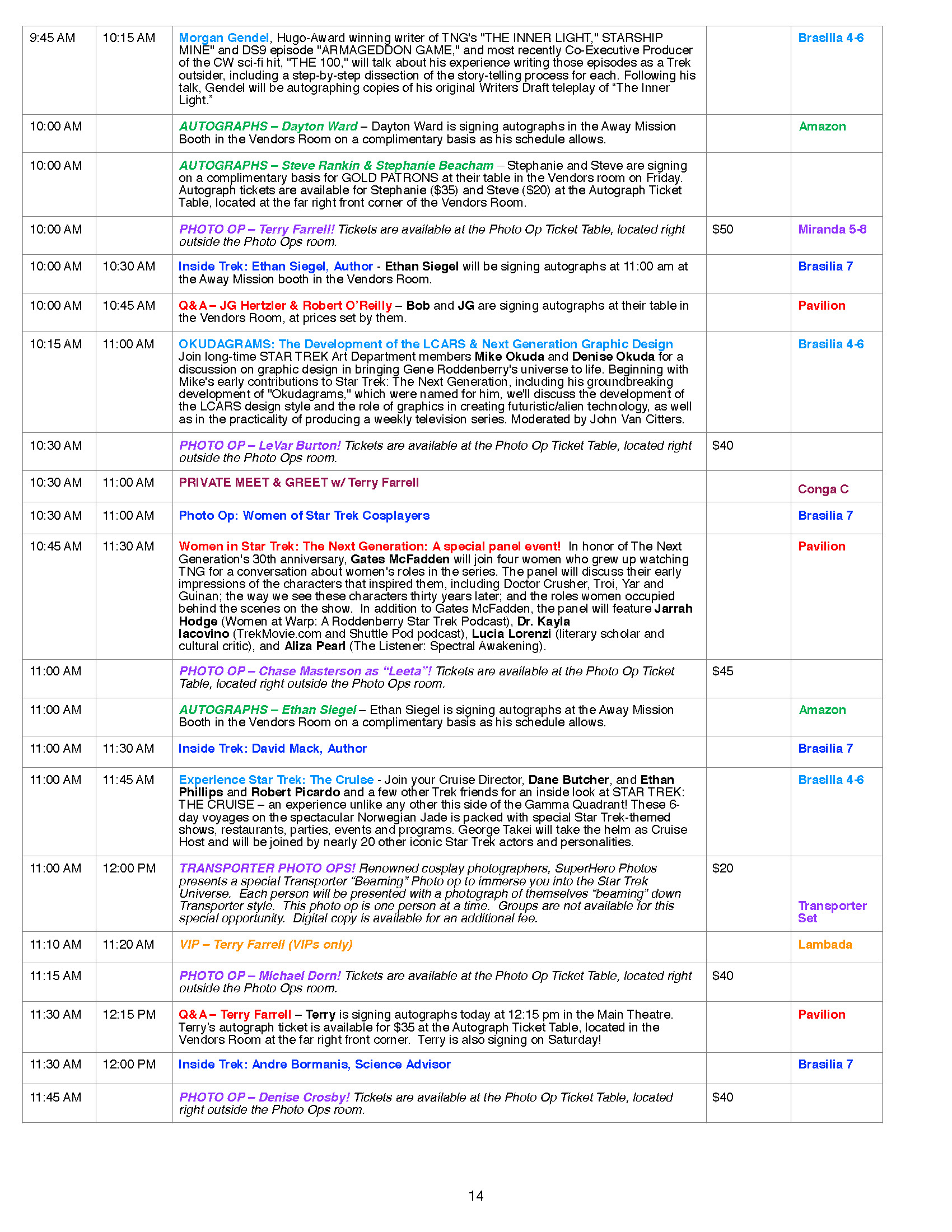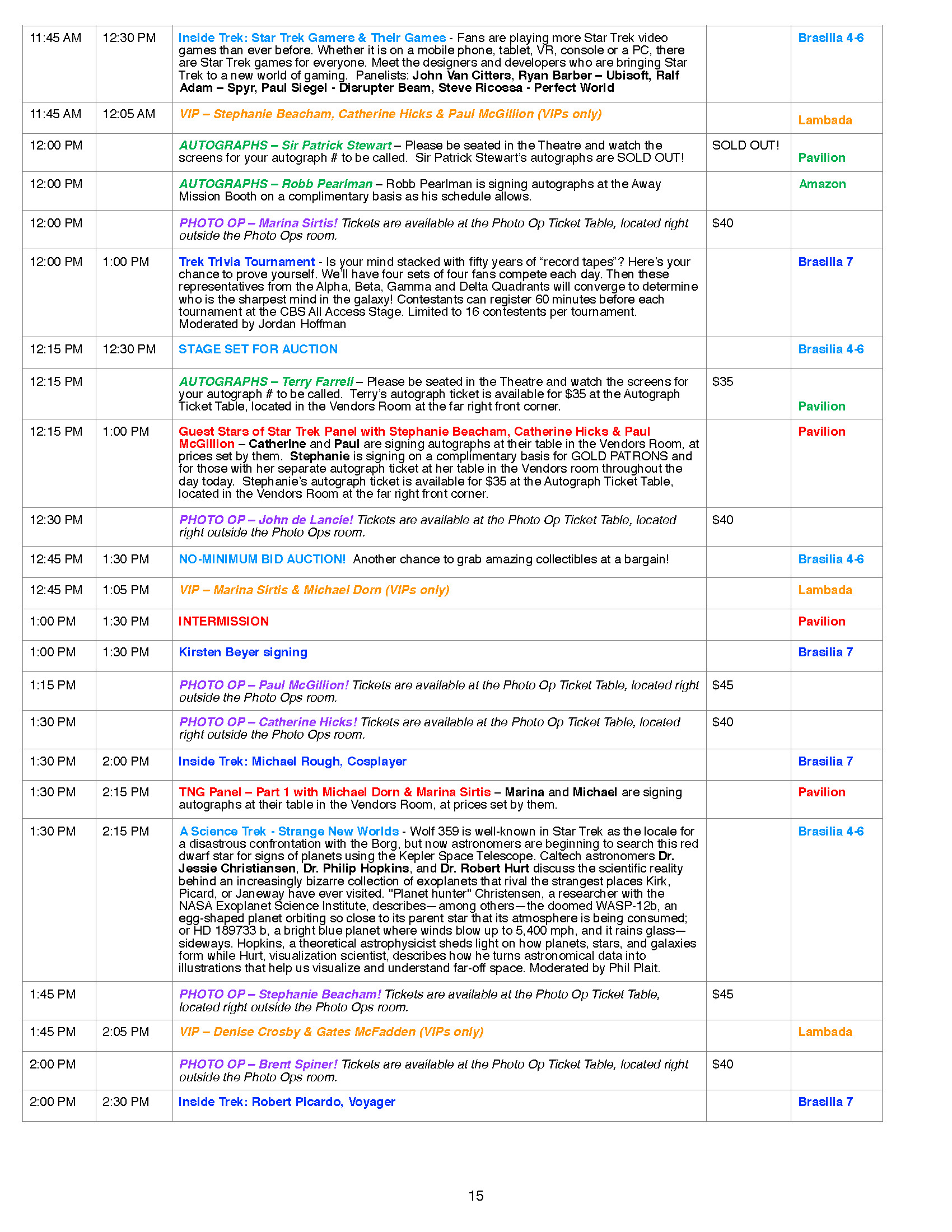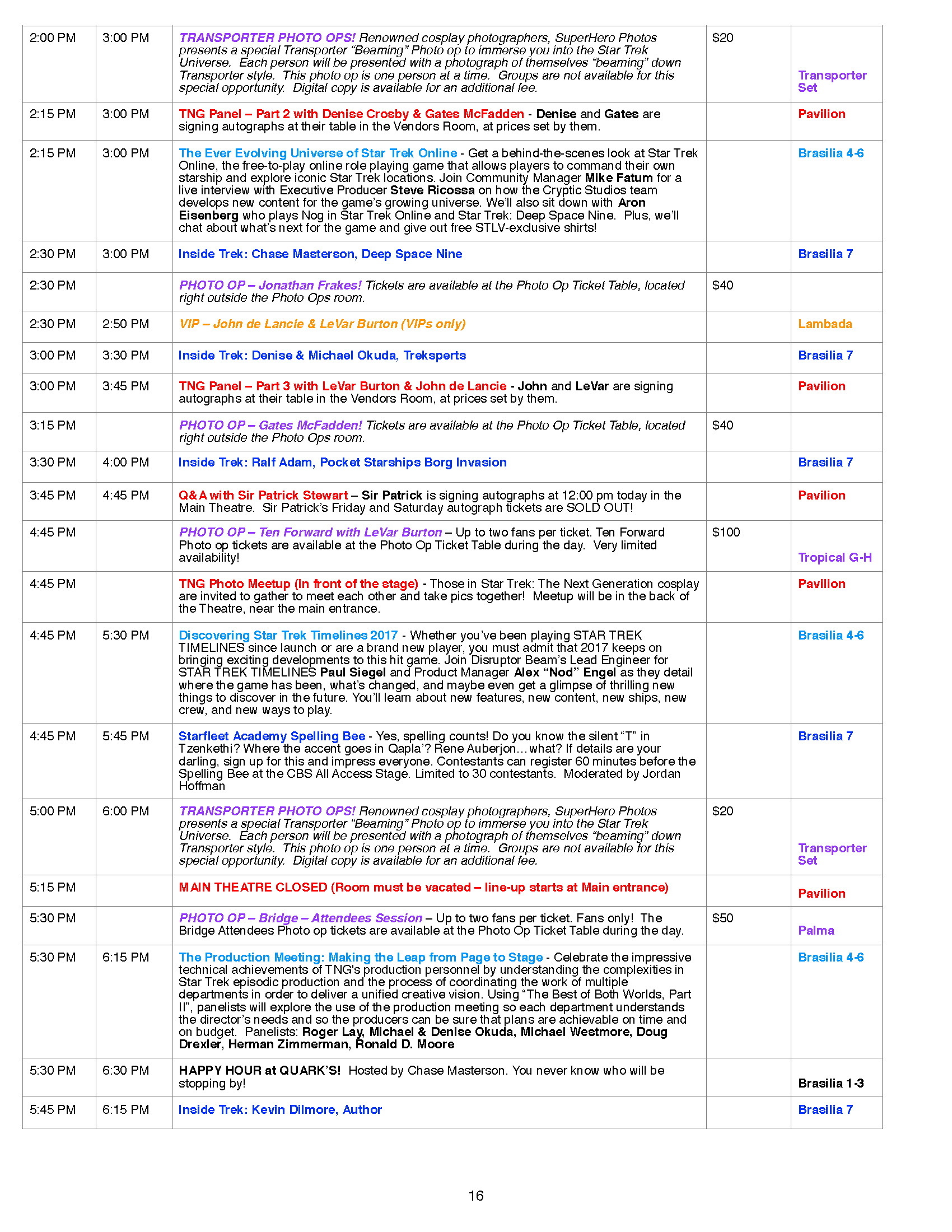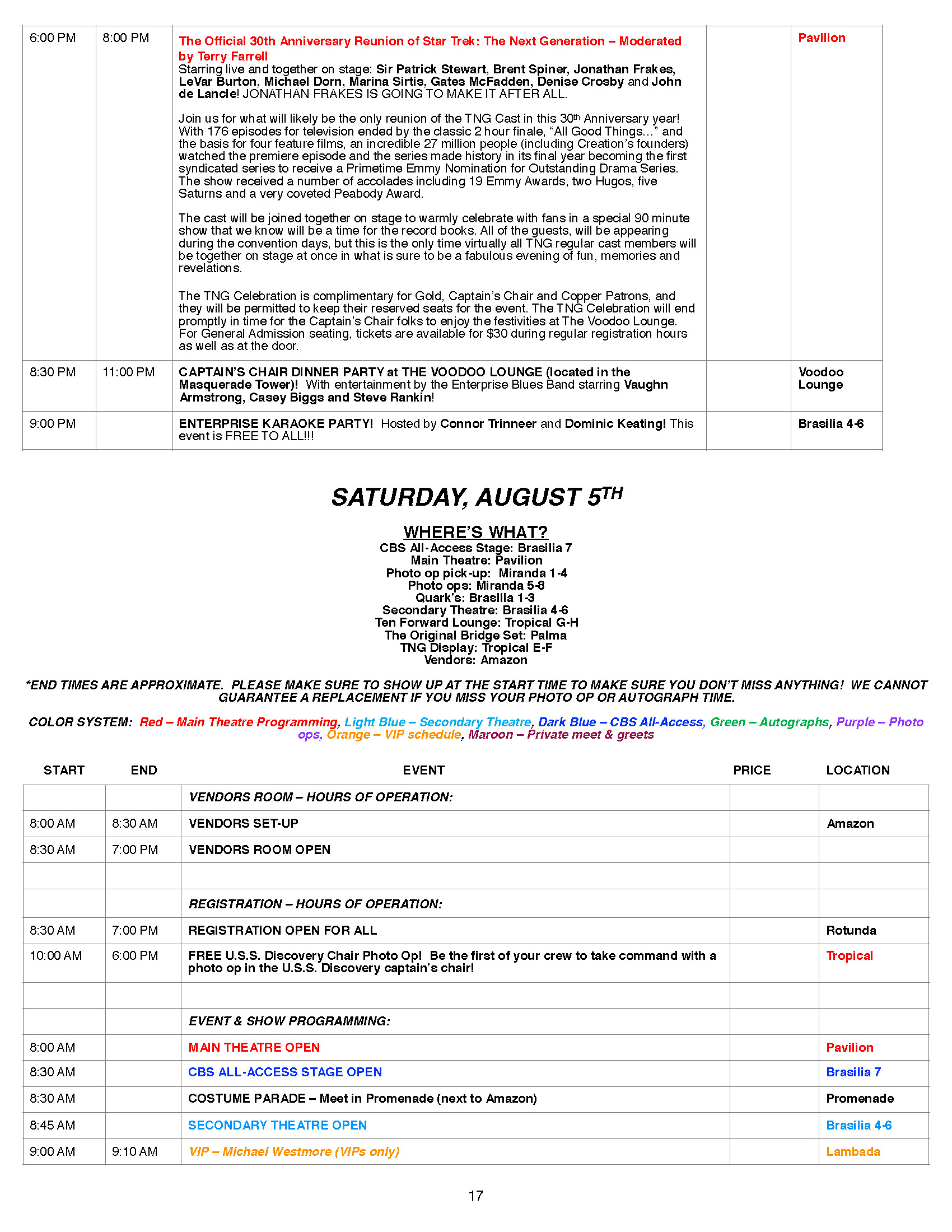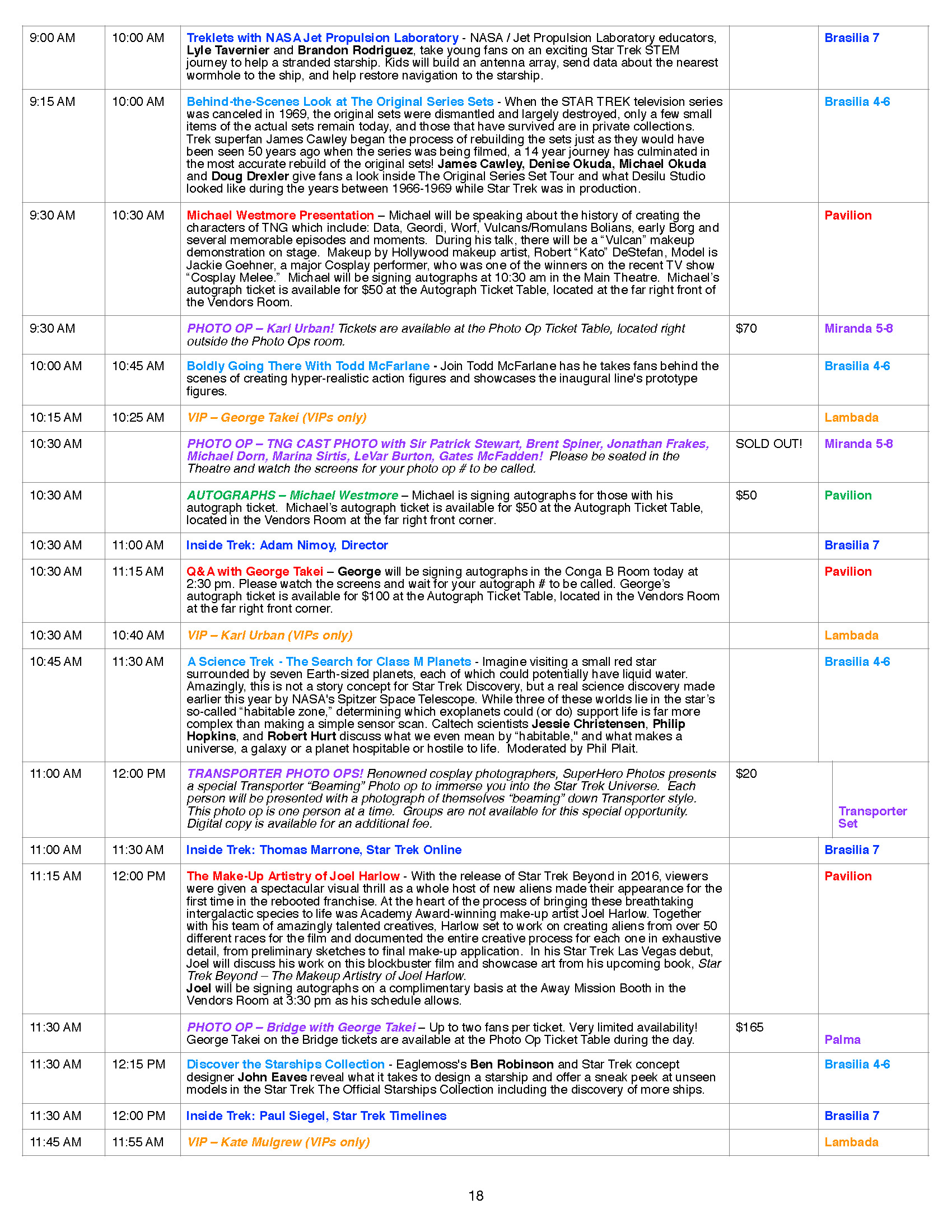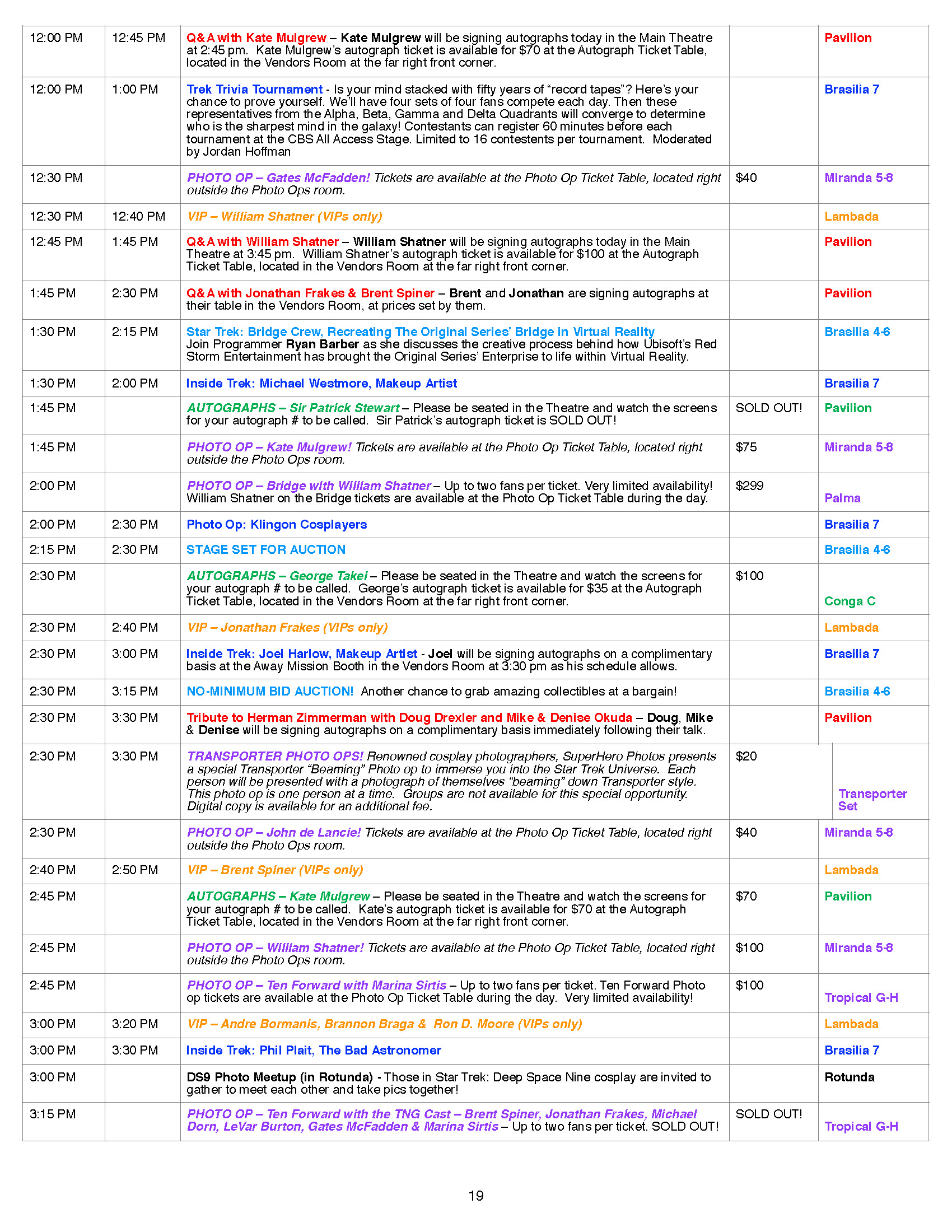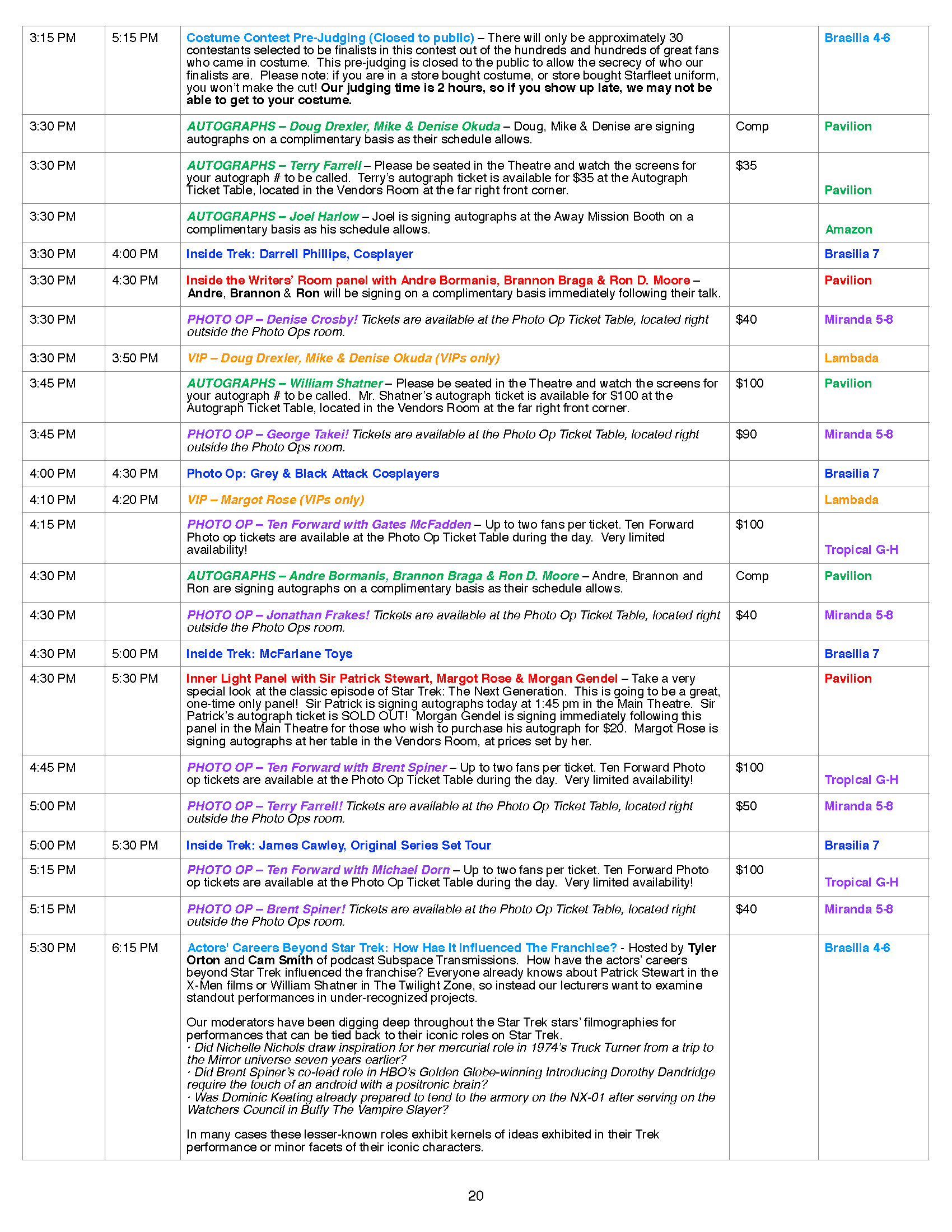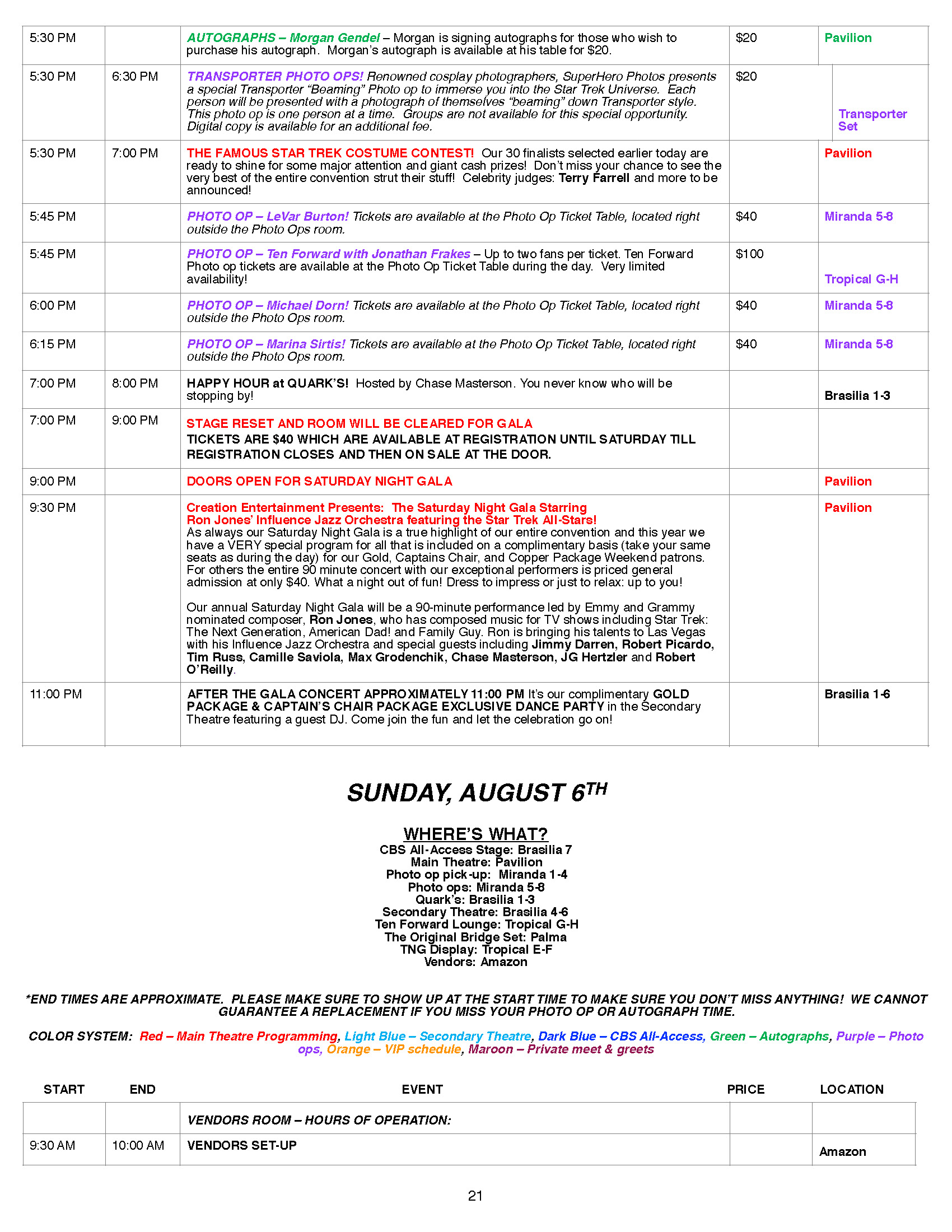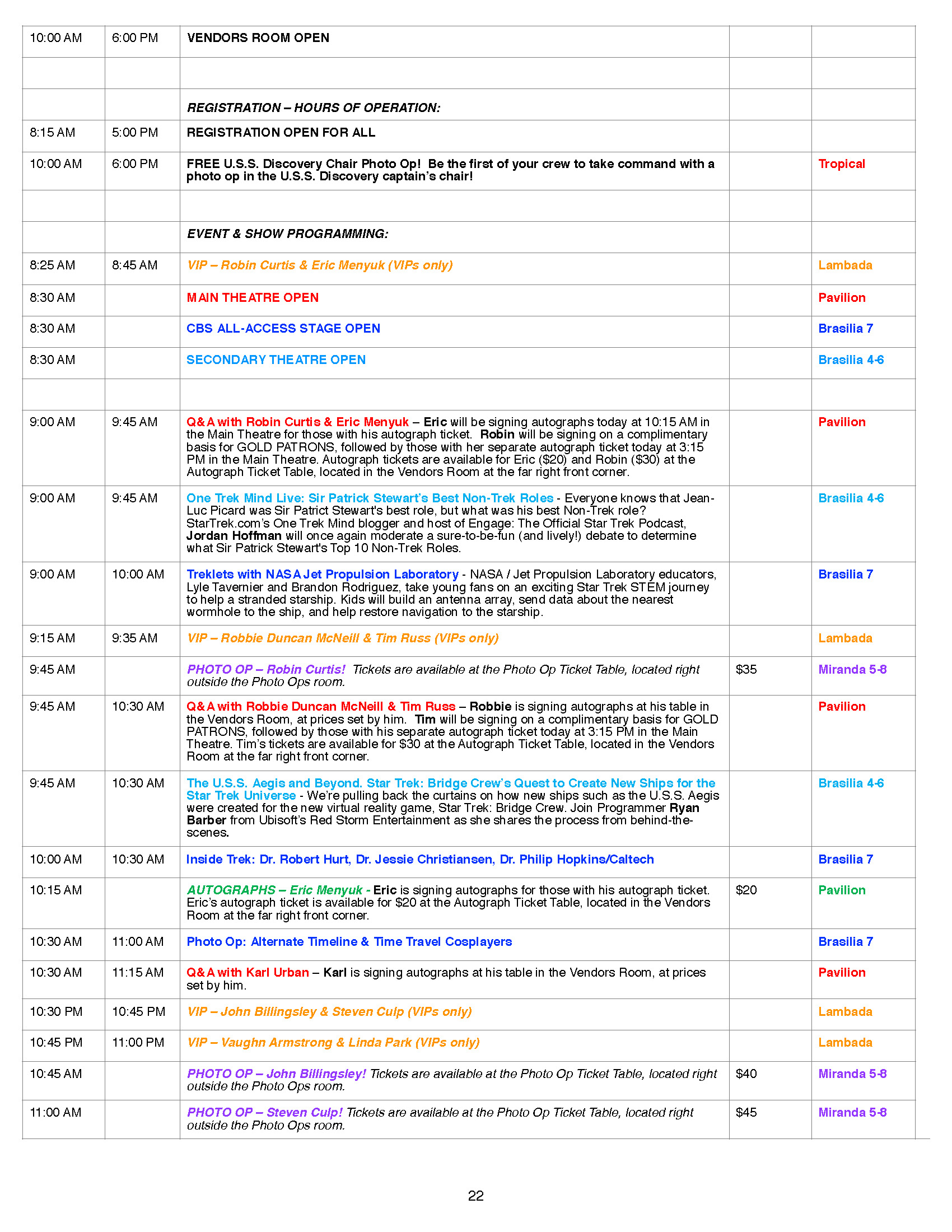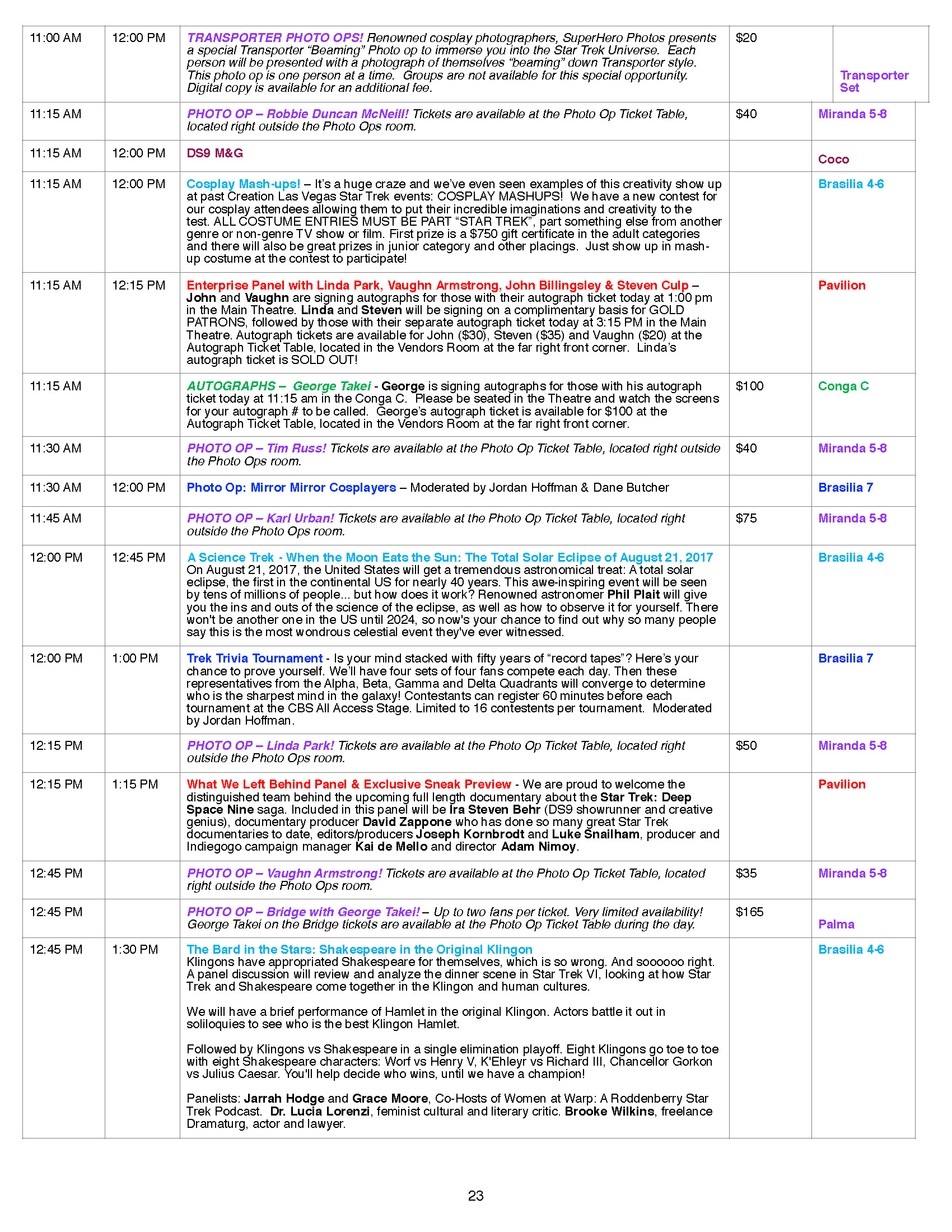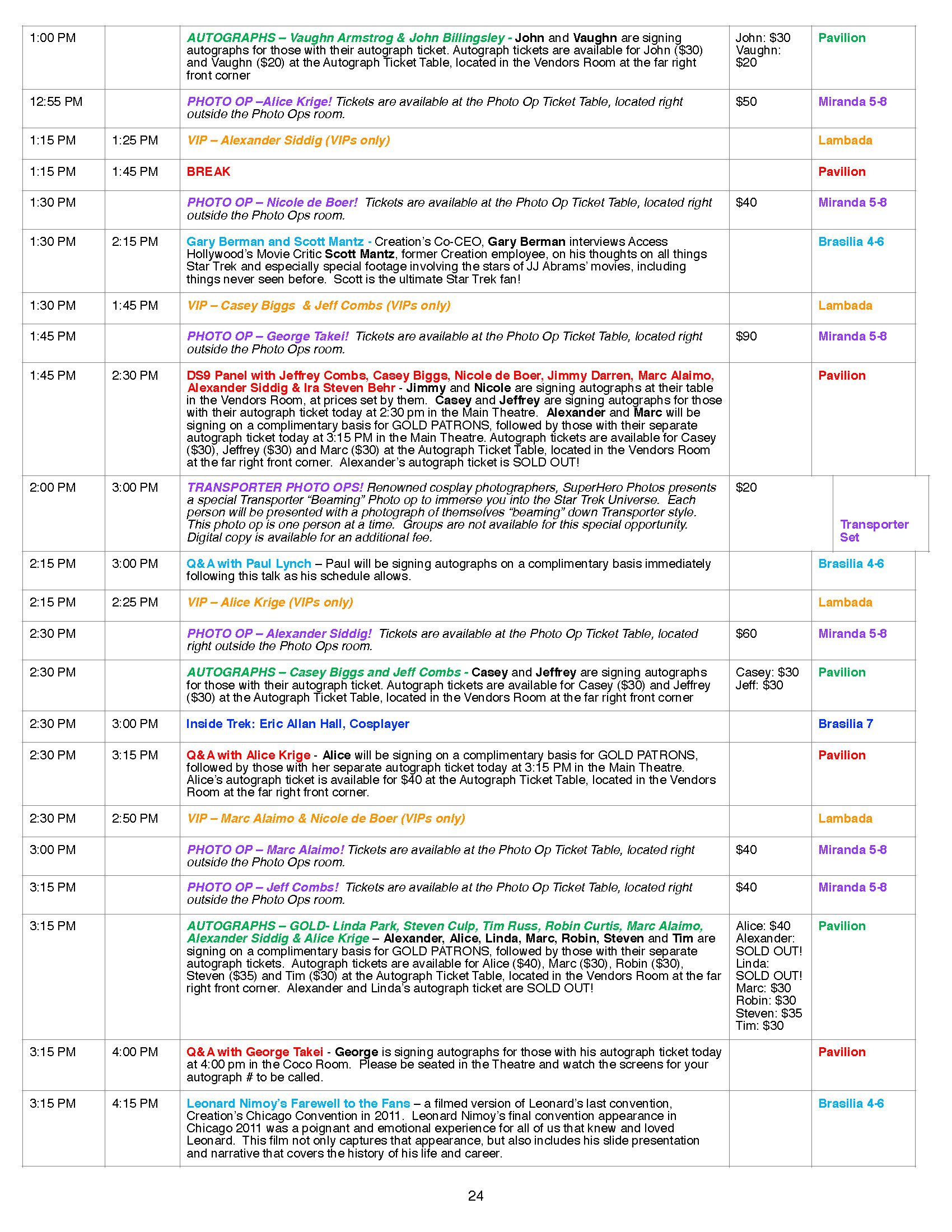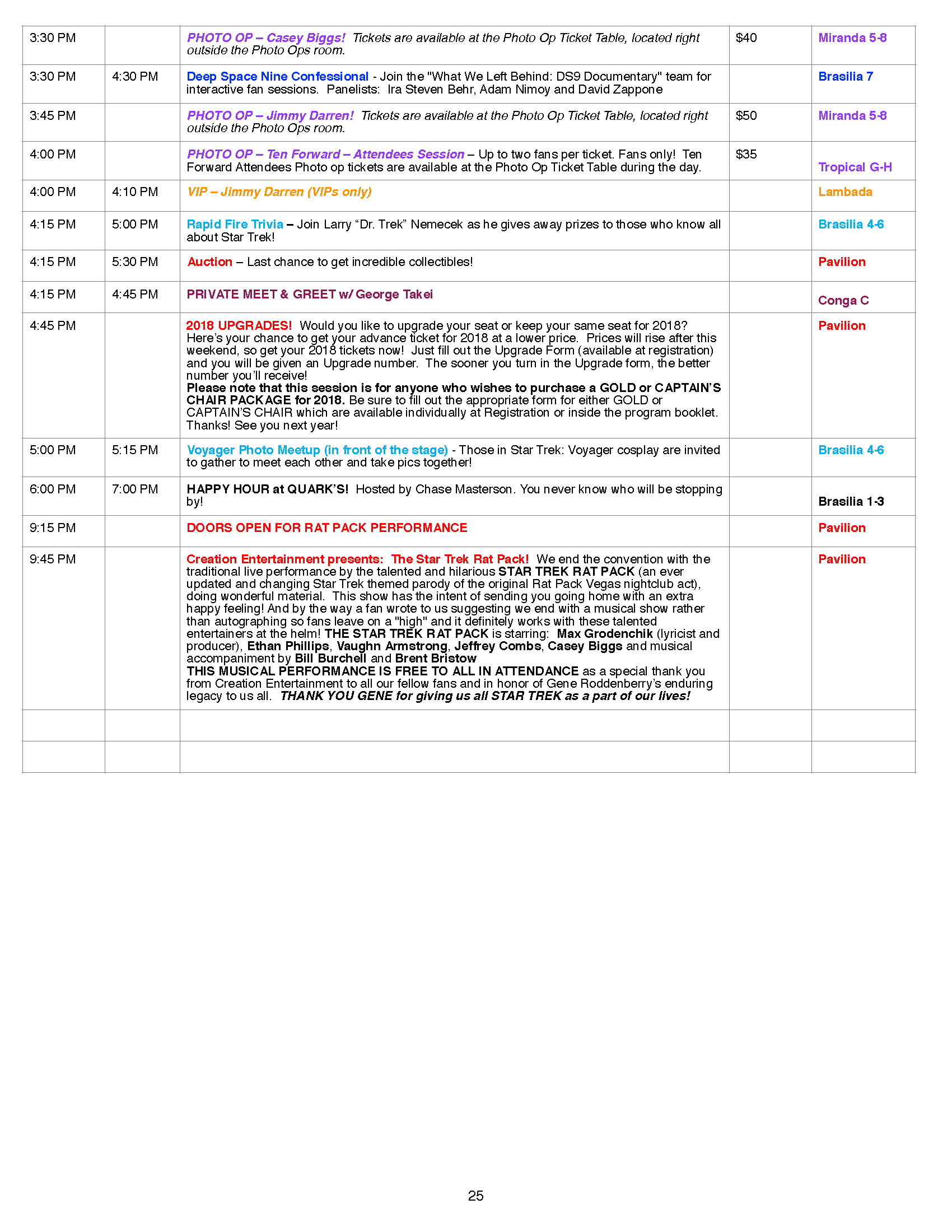 We are not responsible for orders that are rejected during processing that may be due to customer errors (usually caused because the customer does not complete the entire ordering process to the very end), credit card failures (usually caused when there is not enough funds in an account or the credit card company rejects the charge for any number of reasons including out of state ordering or unfamiliar ordering to the customers' general pattern), or system errors during transmission of the order.
Creation assumes no responsibility for typographical errors or inaccurate information provided by convention venues. All dates, venues and guests are considered tentative and subject to change. Check back frequently for updates.
NOTE: ALL TICKETS ARE NON-REFUNDABLE AND NON-EXCHANGEABLE. ABSOLUTELY NO AUDIO OR VIDEOTAPING ALLOWED AT ANY CONVENTION. Still photography is for personal use only - public dissemination and commercial use strictly prohibited.
By attending Creation events you agree to allow your image to be used on our website and in news documentaries or stories, either filmed by Creation Entertainment or other entities.
All ticket prices are subject to change, please order as early as possible.
In the unlikely event of a cancellation of the convention, or a date change, Creation Entertainment is not responsible for refunding airfare or any other costs other than the payments made directly to Creation Entertainment for ticketing. Also in the unlikely event, due to weather, transit issues or last minute illness or other reason given by celebrity, an advertised guest does not make their appearance at the convention, Creation Entertainment is not responsible for any refunds other than separate specific to the guest autograph tickets or photo op tickets. In the extremely rare chance that a guest does not finish his or her autographs or photo ops (which has only happened in a hand full of cases over 40 plus years, always due to something out of our control) Creation Entertainment will only be responsible for the refund of the separate autograph or photo op ticket. Please note that tickets are delivered to you via e-mail in PDF format which you should print out and bring with you to convention registration. Most customers receive their PDF tickets within 3-5 business days of having placed their order.
All Convention tickets have a $7.75 shipping/handling fee charged per ticket ordered. This applies to all online, phone, fax and mail orders.