Updated: August 1, 2019

The convention starts at about 10:00 AM or 11:00 AM every day and runs until about 6:00 PM or 7:00 PM with autographs starting at 6:00 PM or 7:00 PM. They can, however, start earlier and/or end later if necessary to accommodate an actor's schedule for autographing and photo ops. The full schedule will be posted on the site on Tuesday, July 30th.
REGISTRATION (Rotunda)
Registration is at the Main Entrance from the Casino/Hotel area. Attendee registration is on the left, VIP/CBS/Press/Speakers check-in is on the right.

Tuesday, July 30
Pre-Registration (not a neccessity, just a convenience! Get your credentials, wristband and schedule so you don't have to wait again during convention days)

2:00 PM - 3:30 PM - GOLD Patrons only

3:30 PM - 4:30 PM - CAPTAIN'S CHAIR Patrons plus GOLD

4:30 PM - 6:00 PM - COPPER Patrons plus GOLD & CAPTAIN'S CHAIR

6:00 PM - 7:30 PM - GENERAL ADMISSION FULL WEEKEND plus GOLD, CAPTAIN'S CHAIR & COPPER

7:30 PM - 10:00 PM - ALL FULL WEEKEND PASS HOLDERS (GOLD, CAPTAIN'S CHAIR, COPPER & GA WEEKEND
FULL SCHEDULE OF EVENTS
Download the Full Convention Schedule in PDF or Excel Format.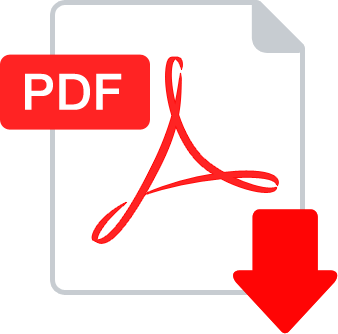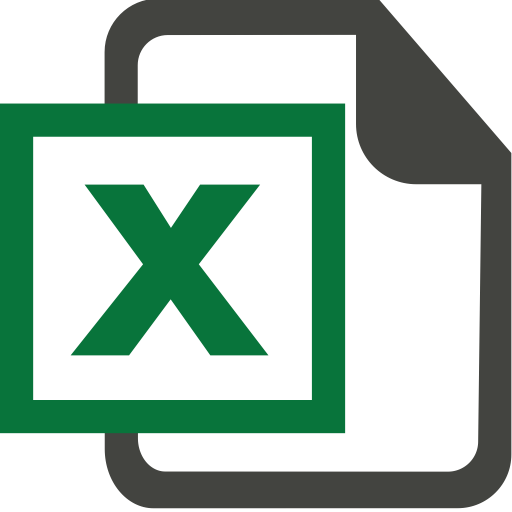 You can also pick-up the schedule at the convention.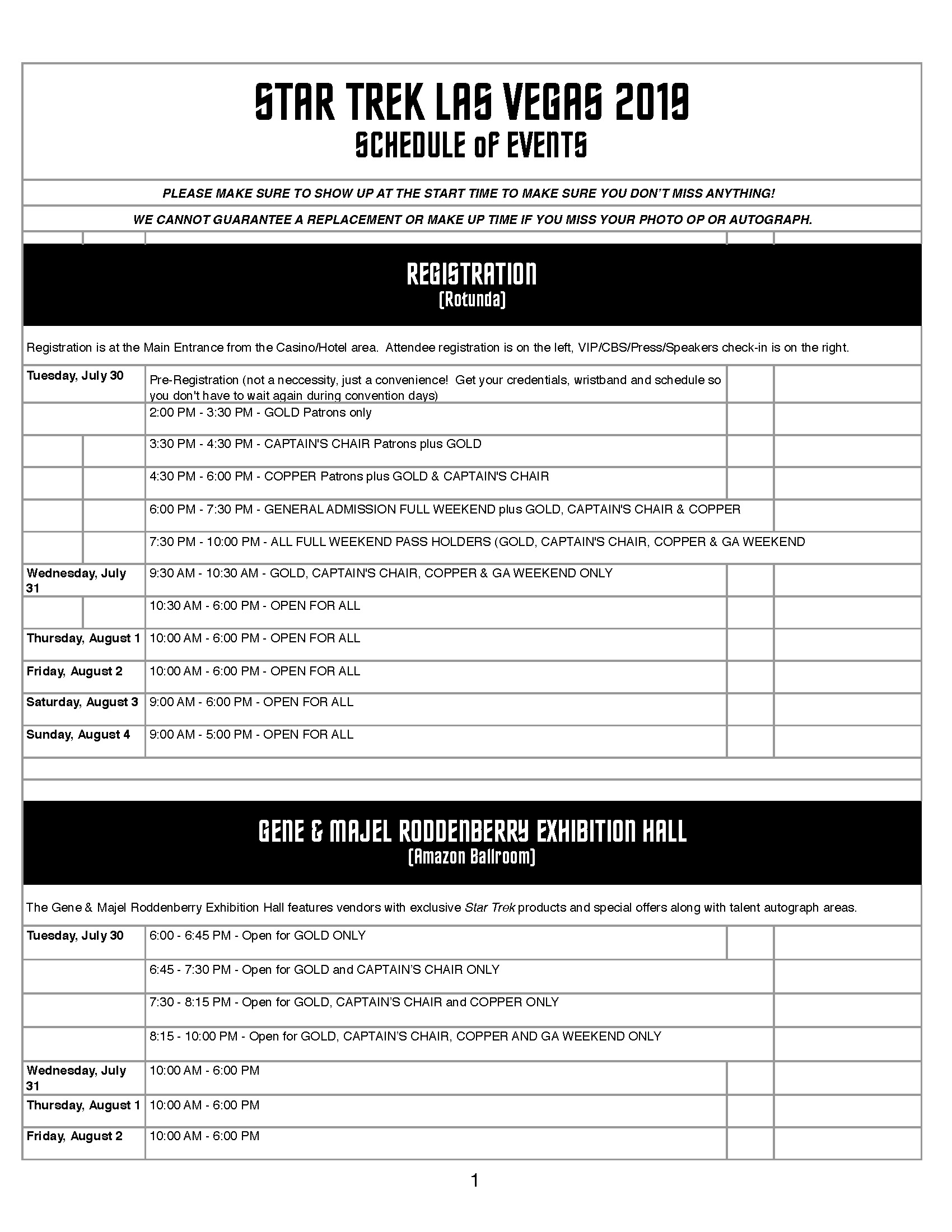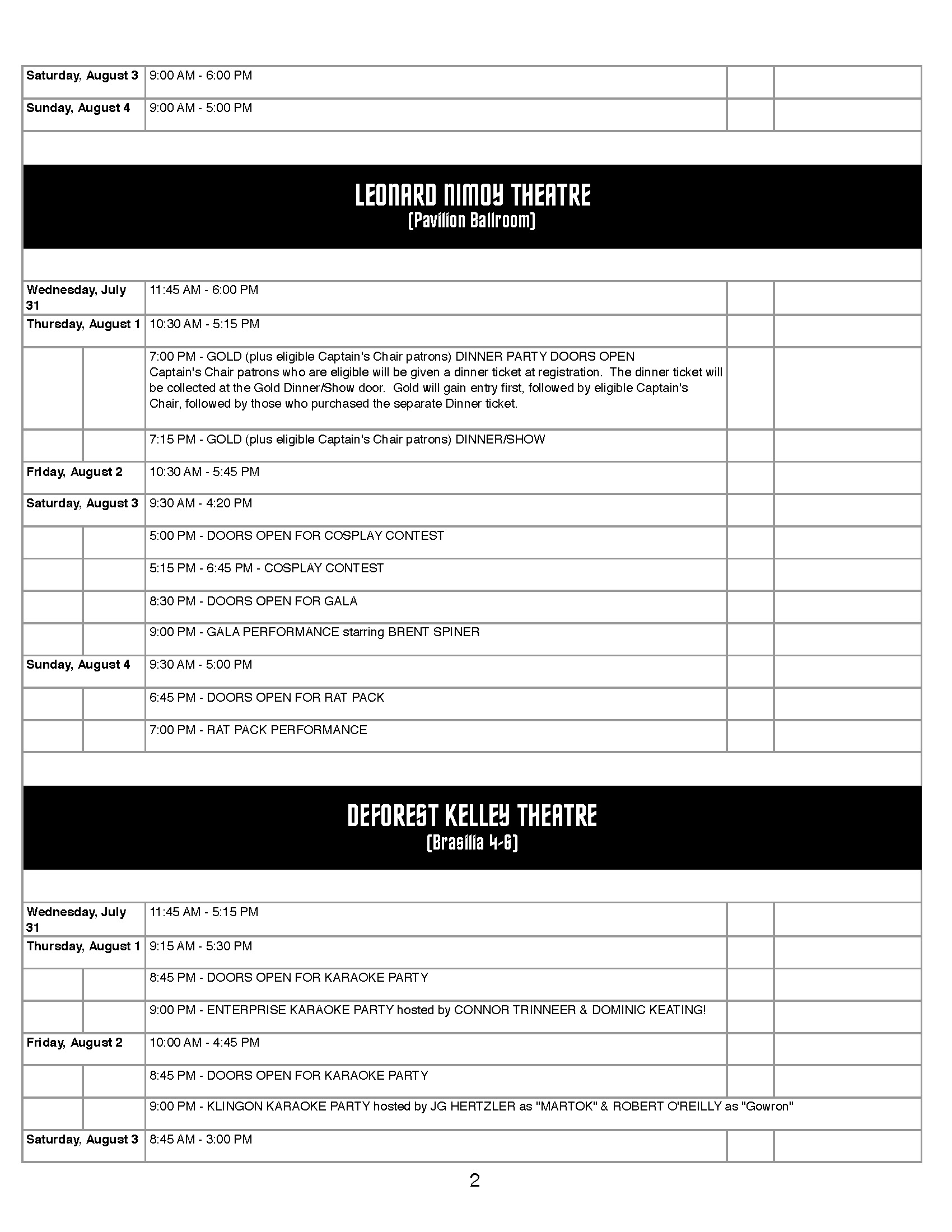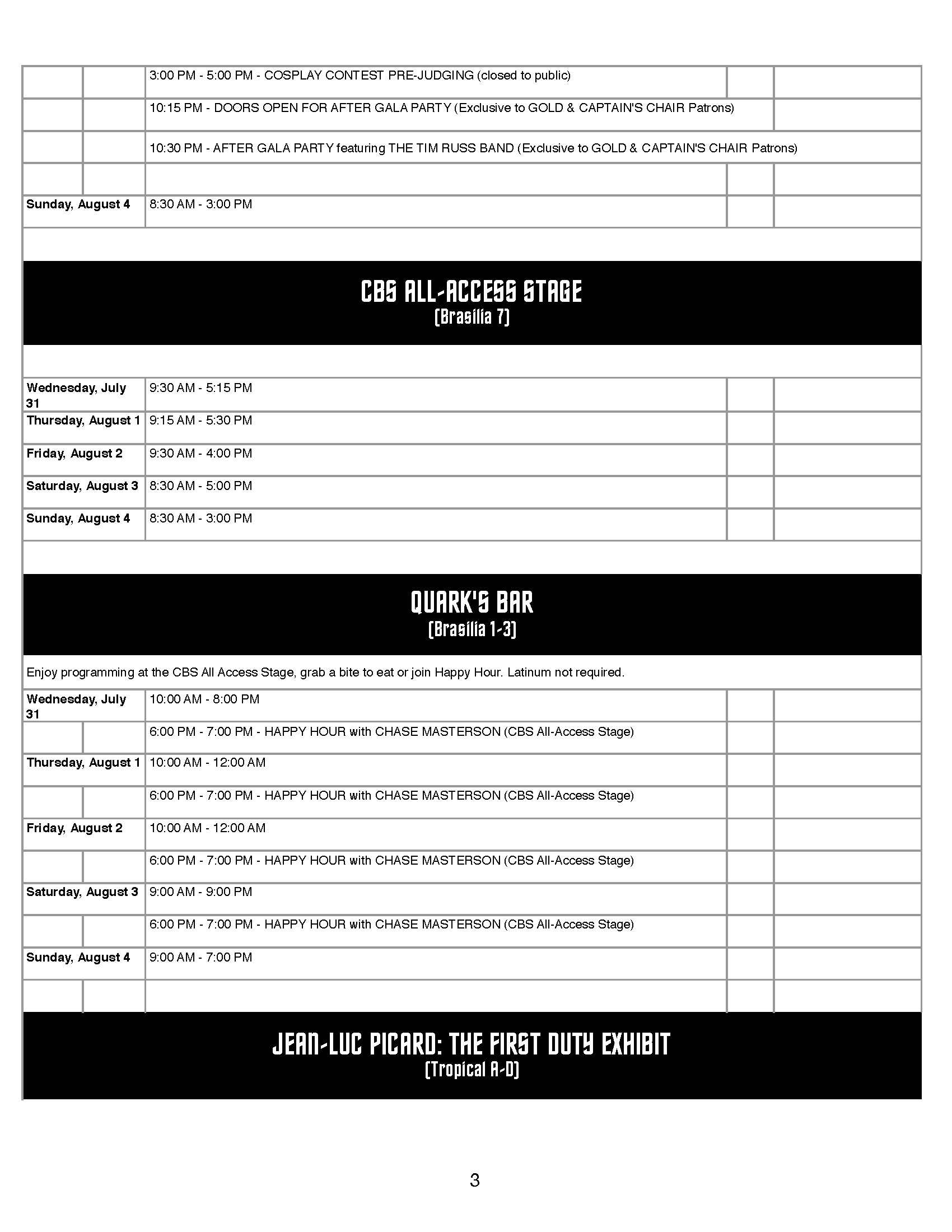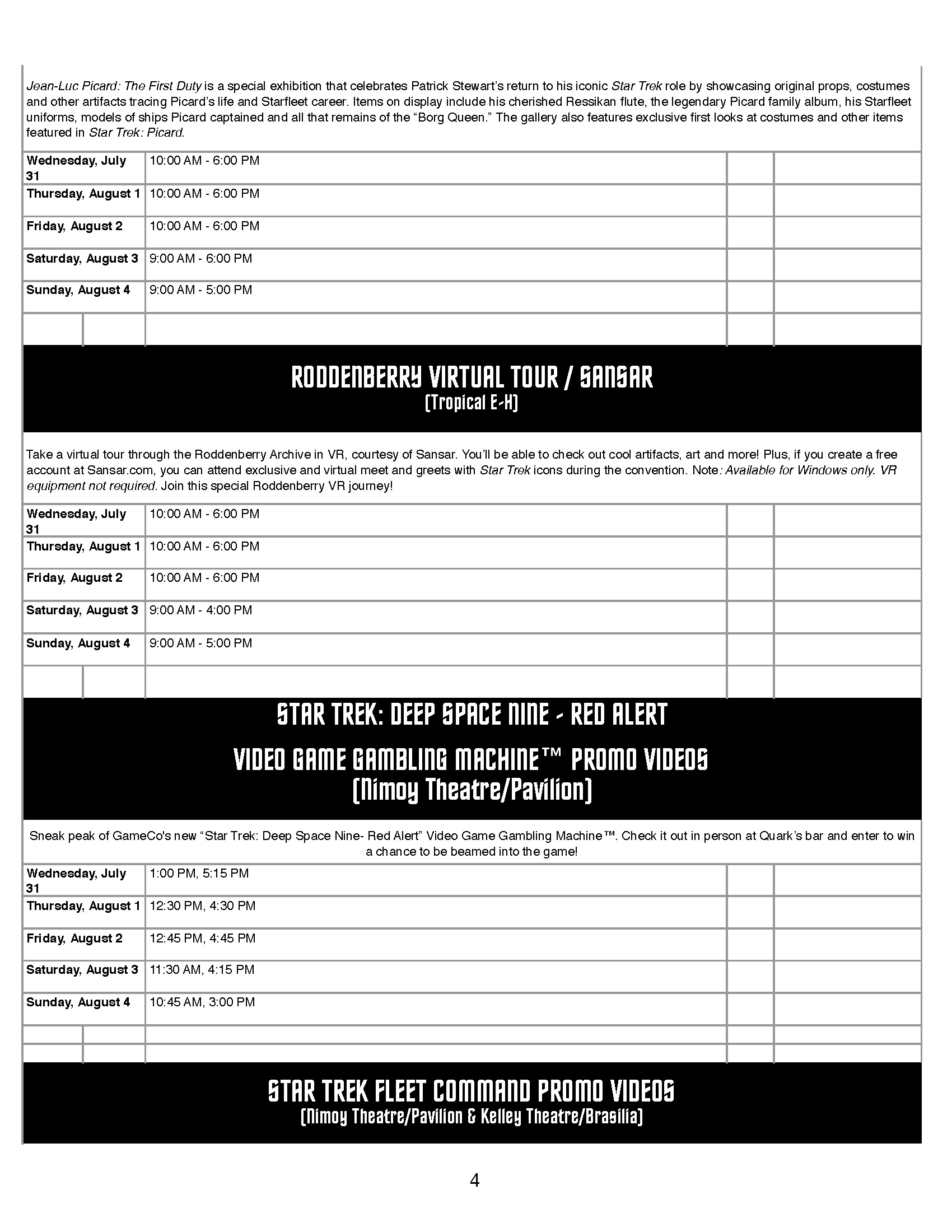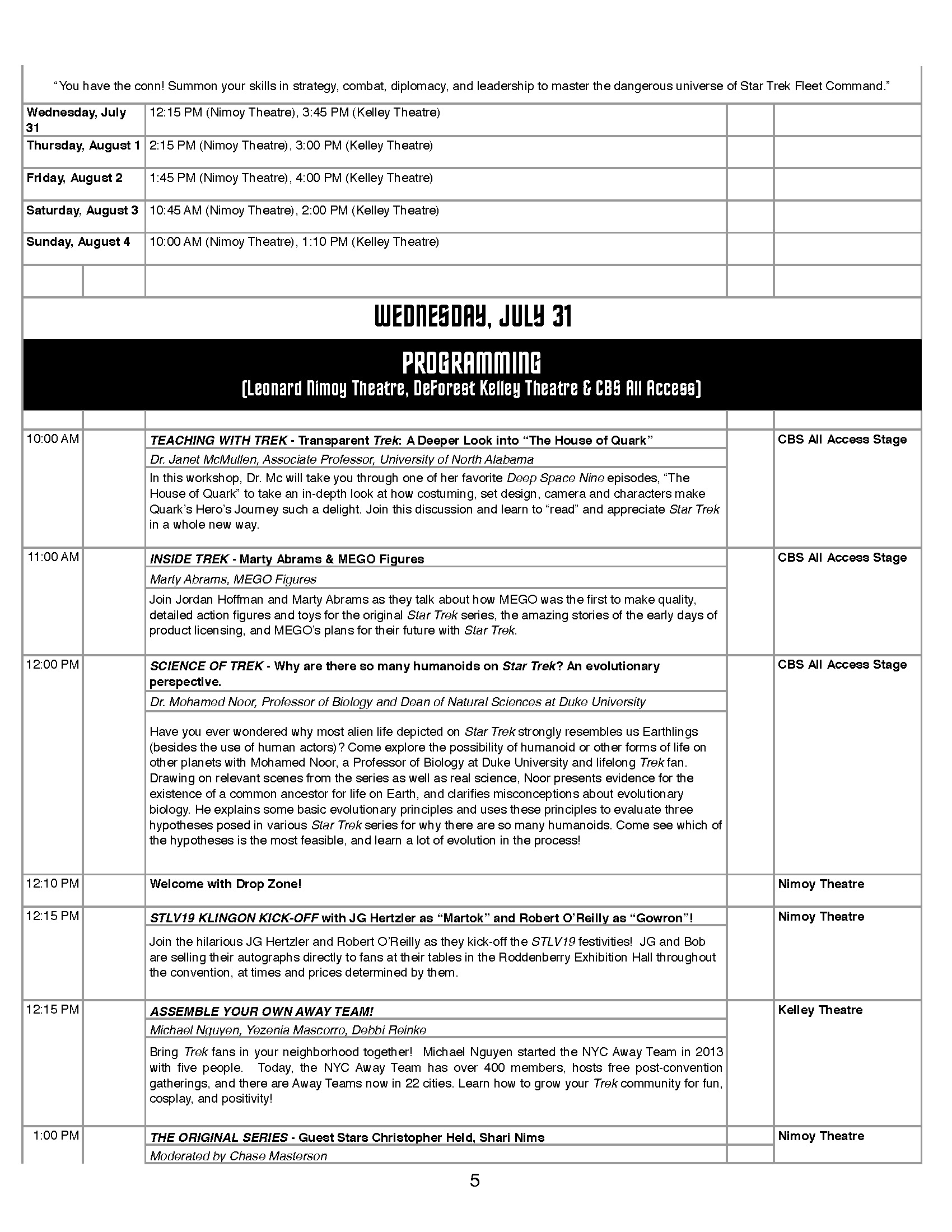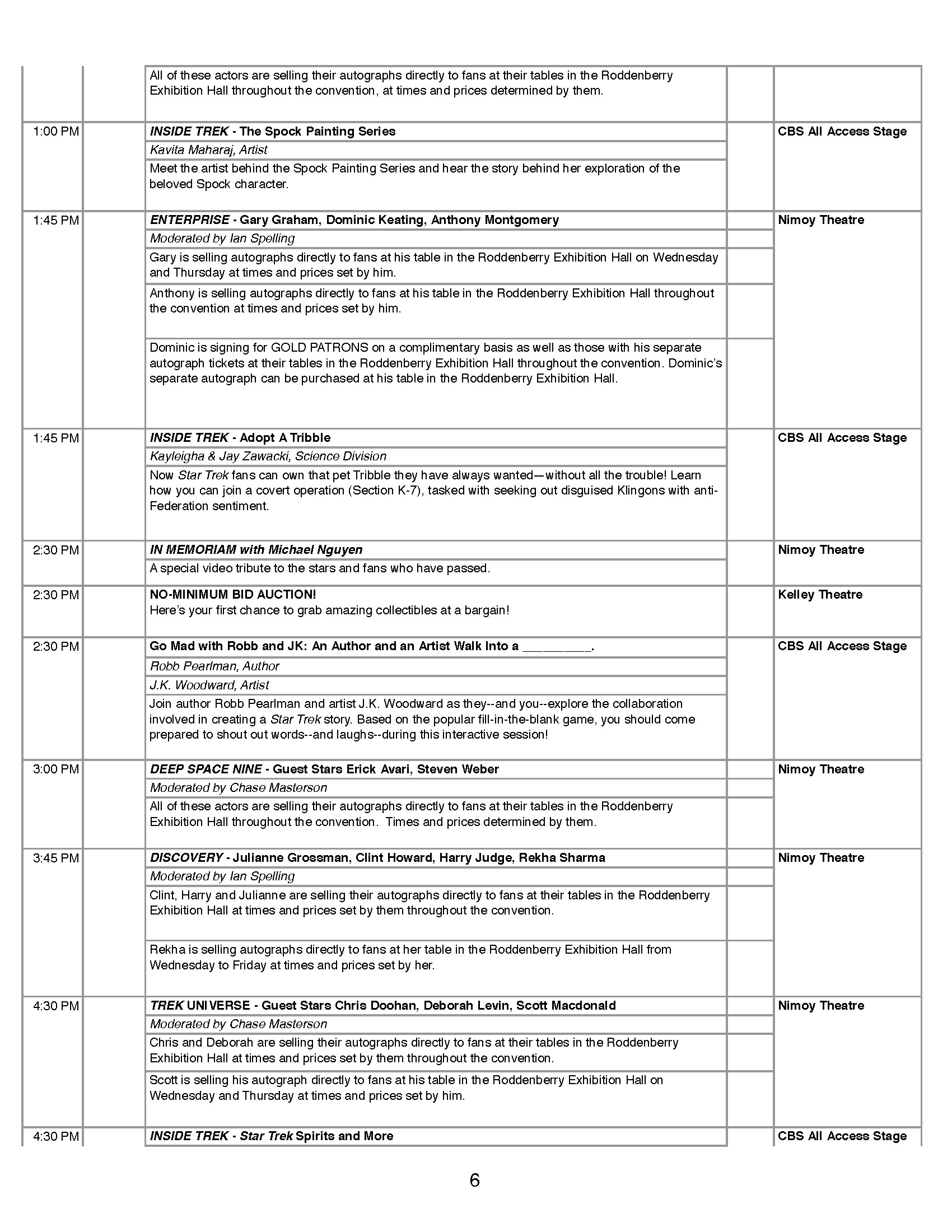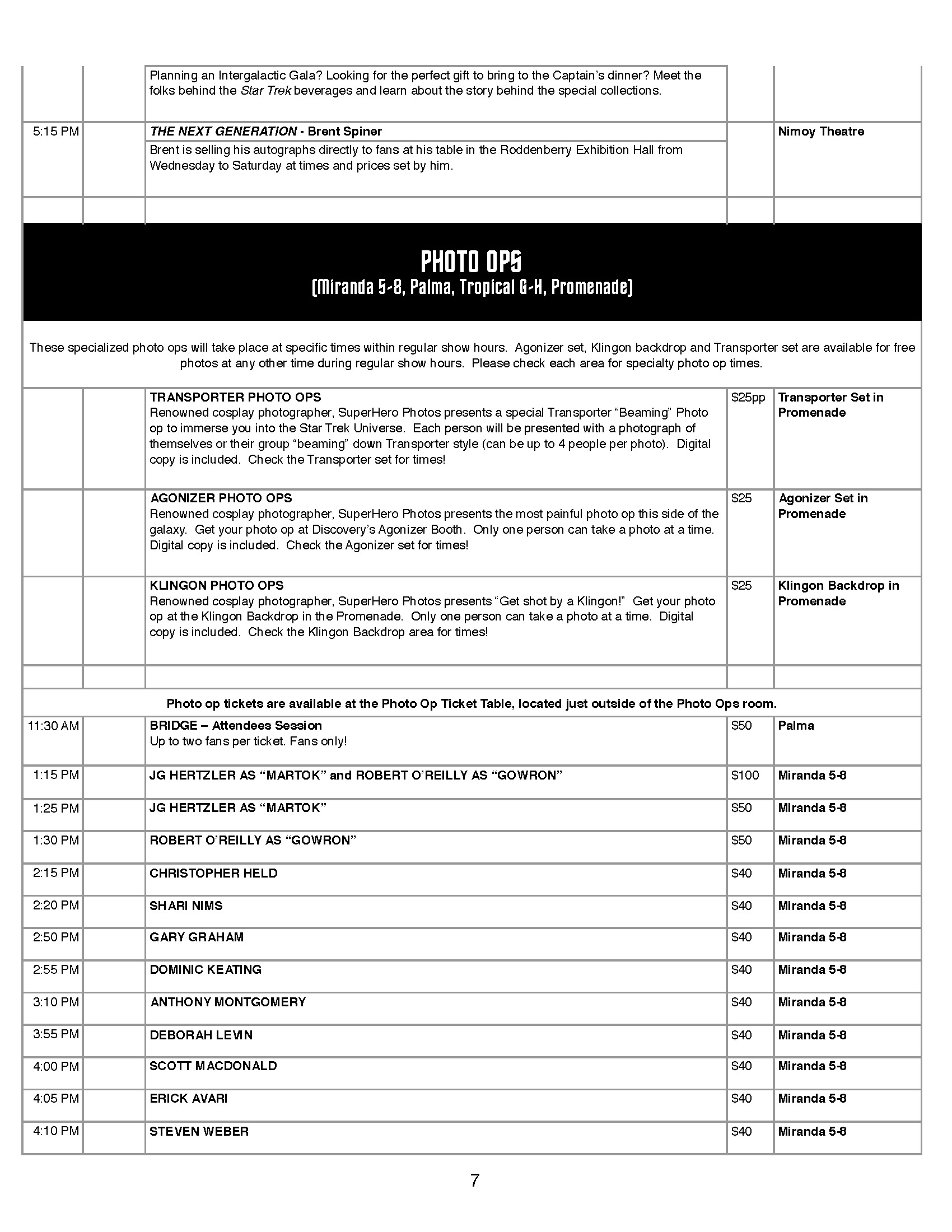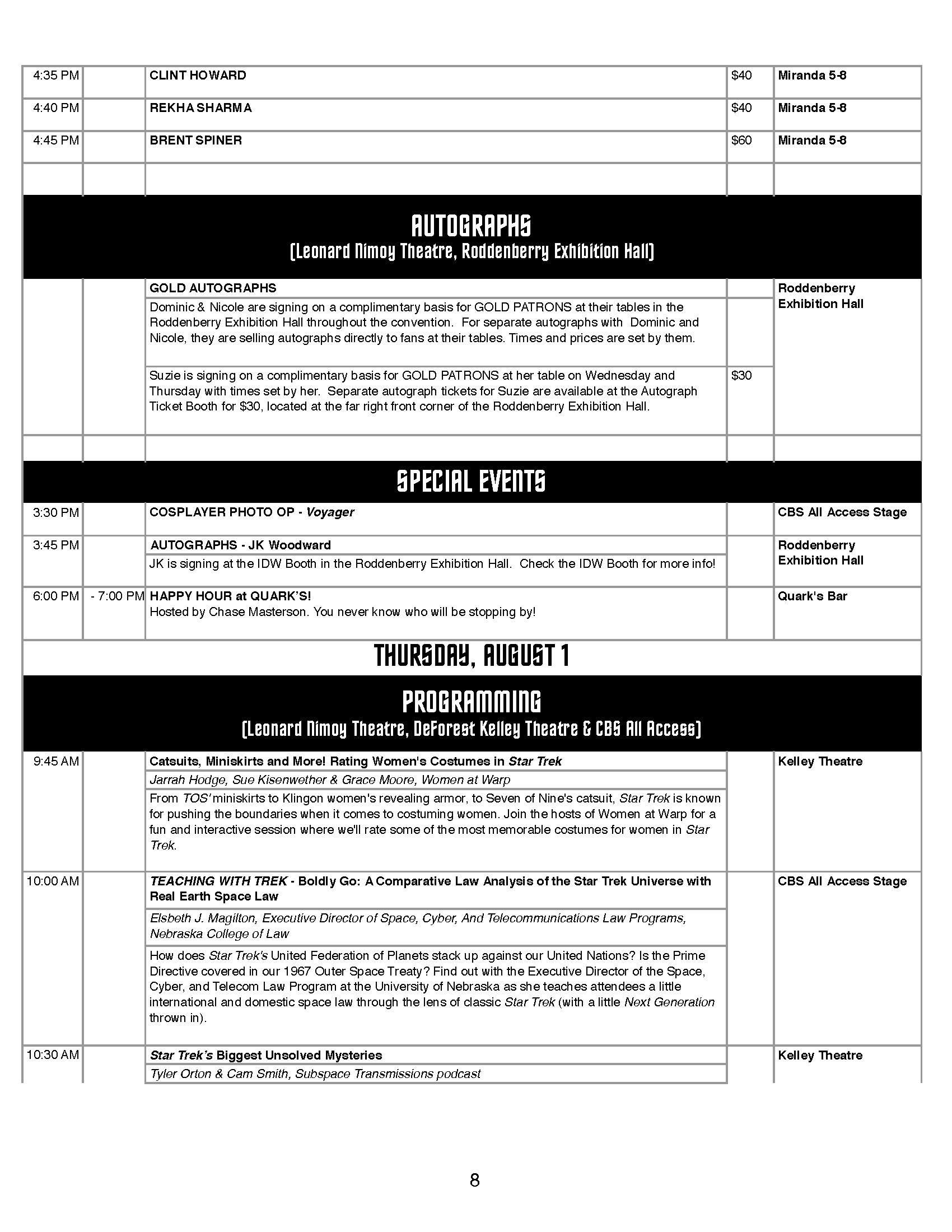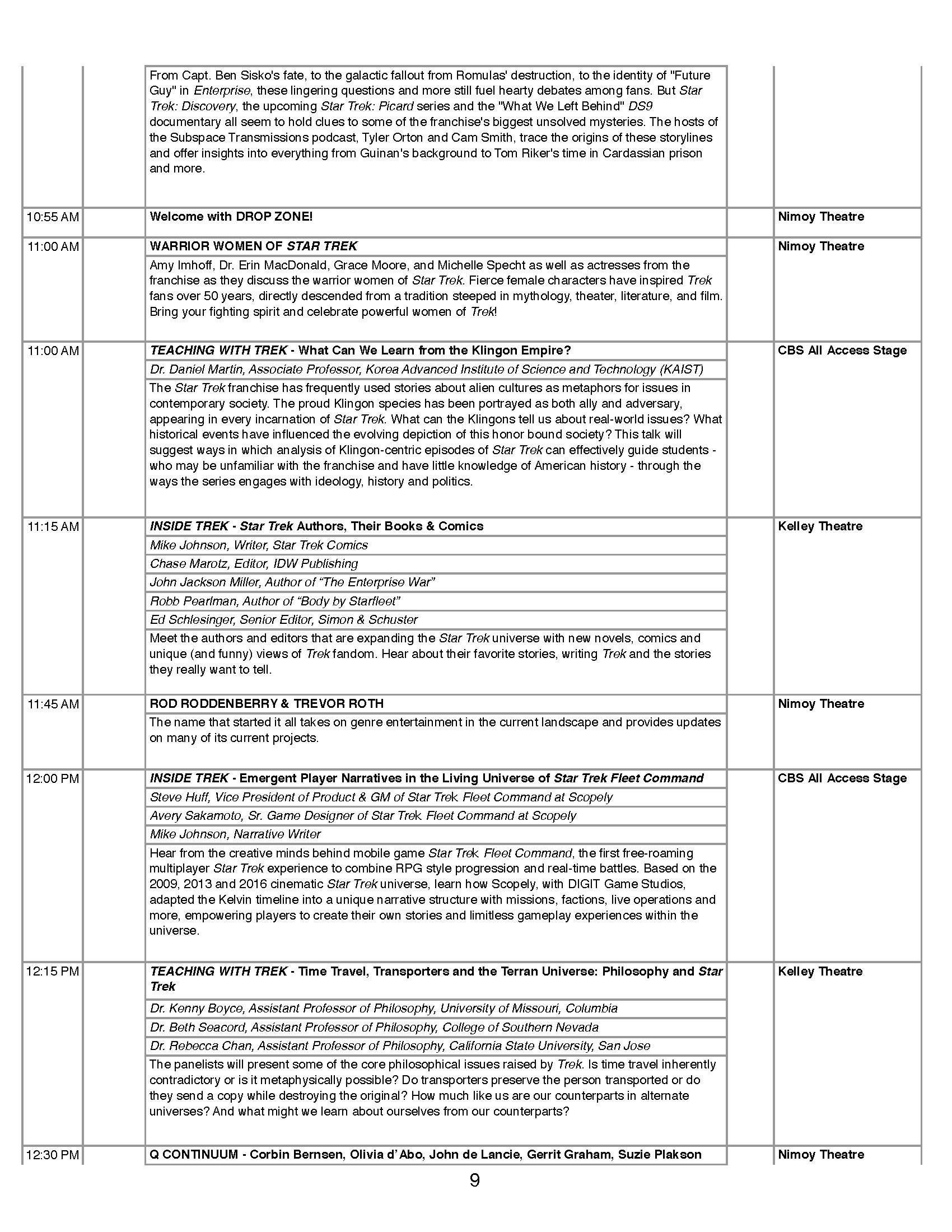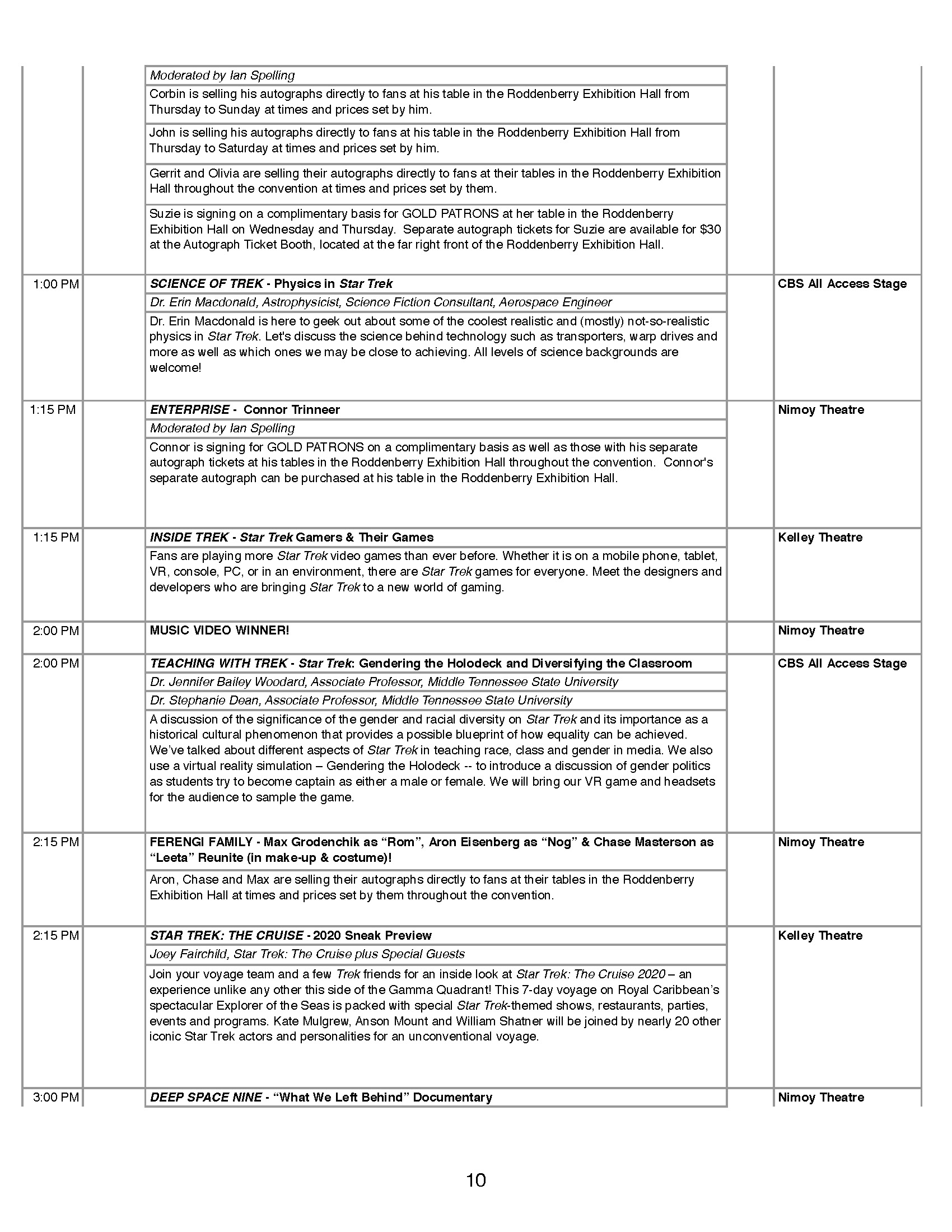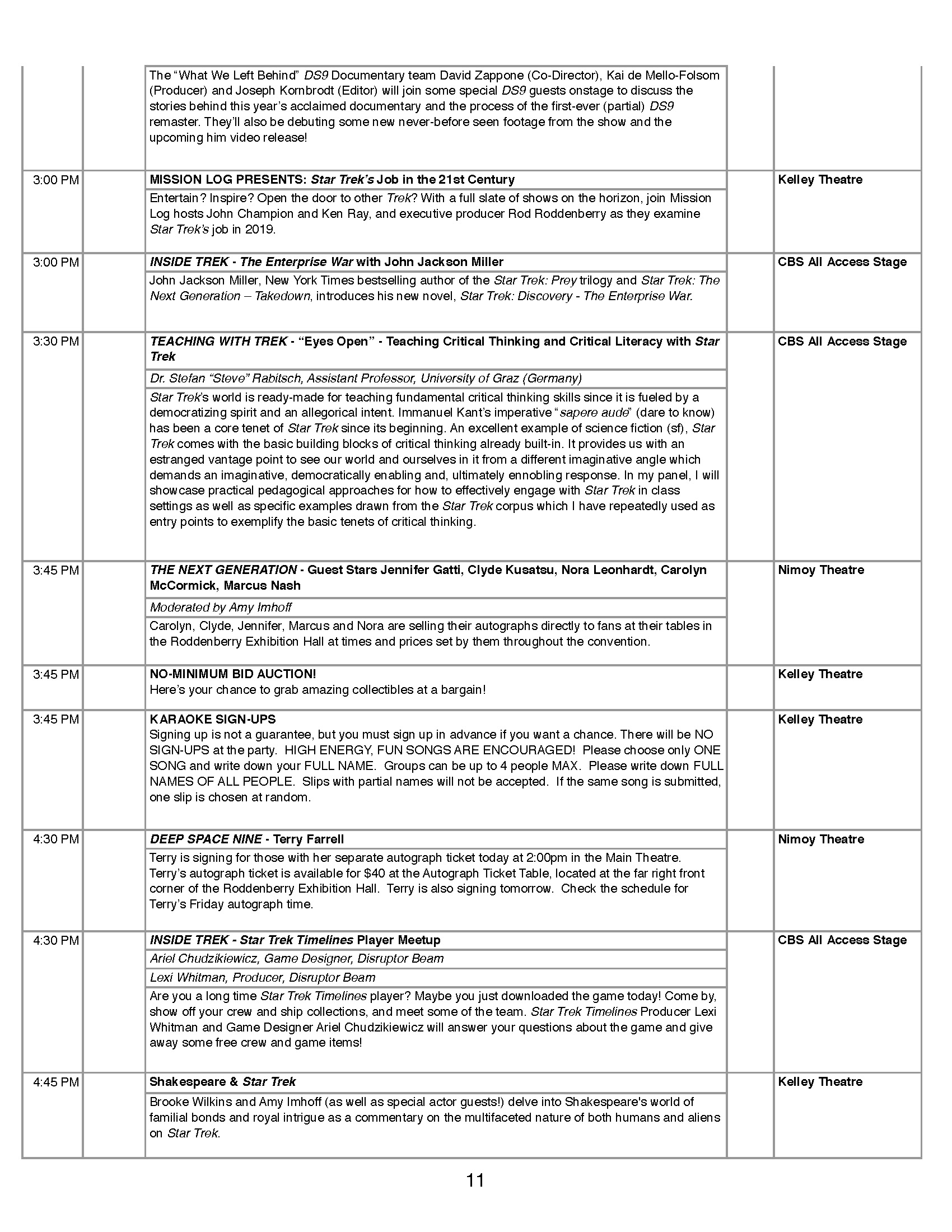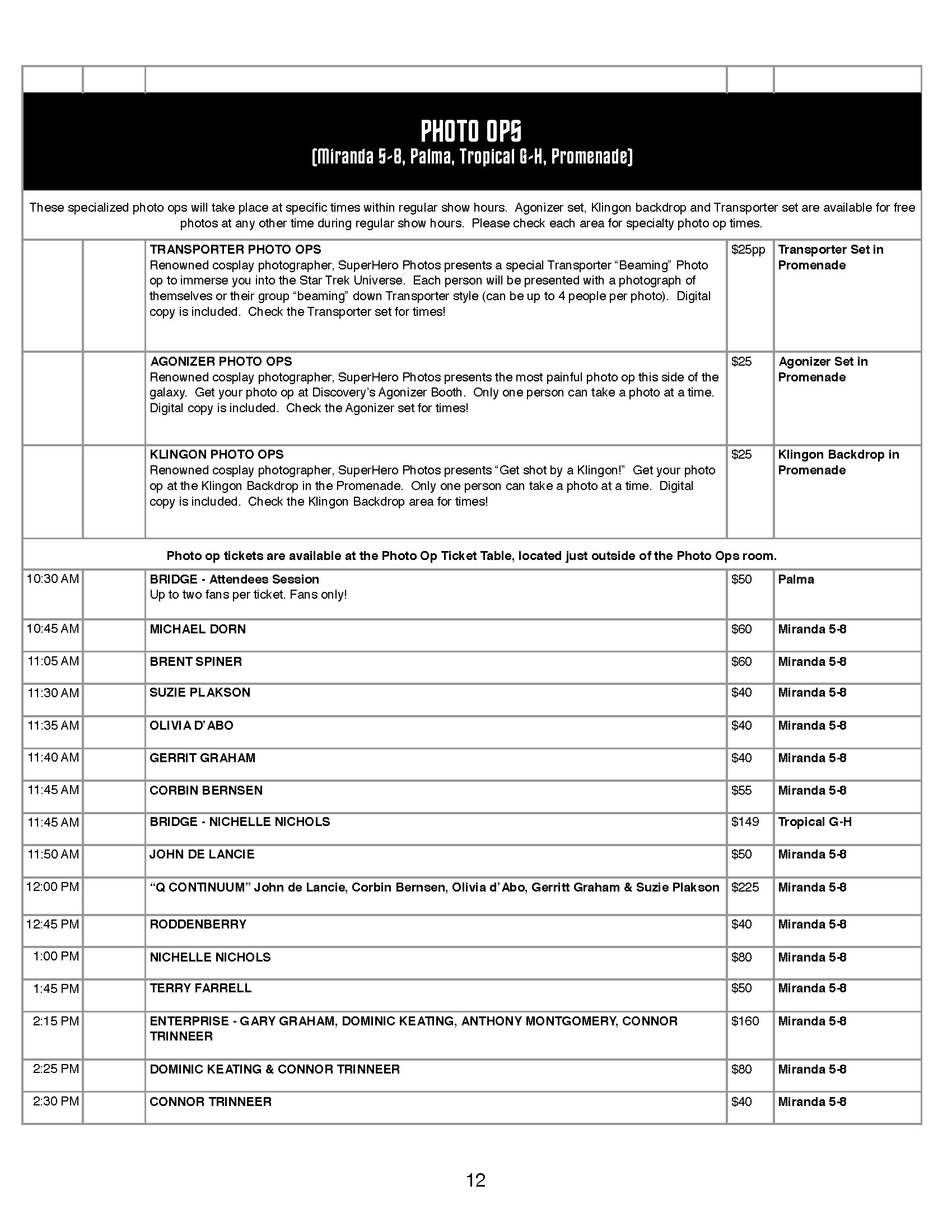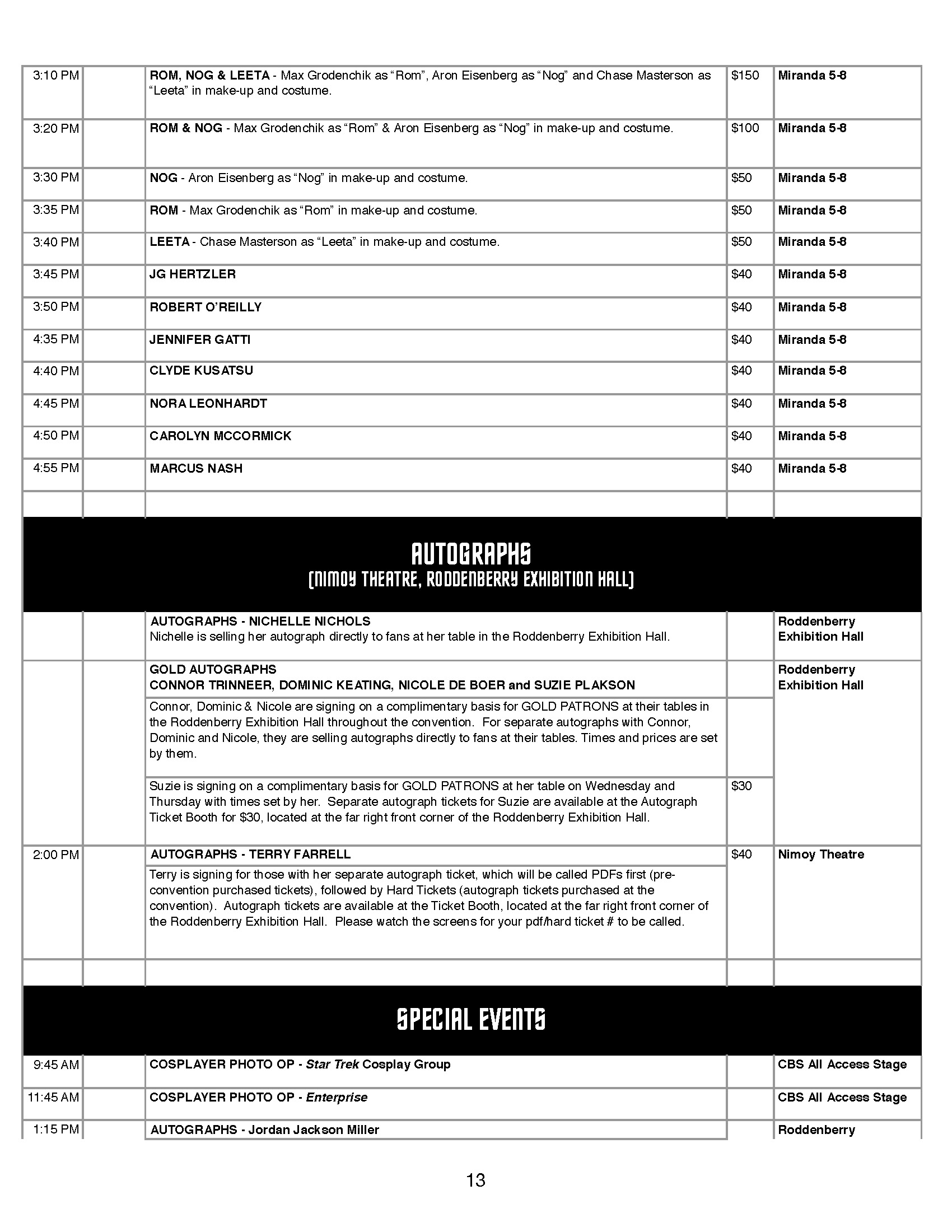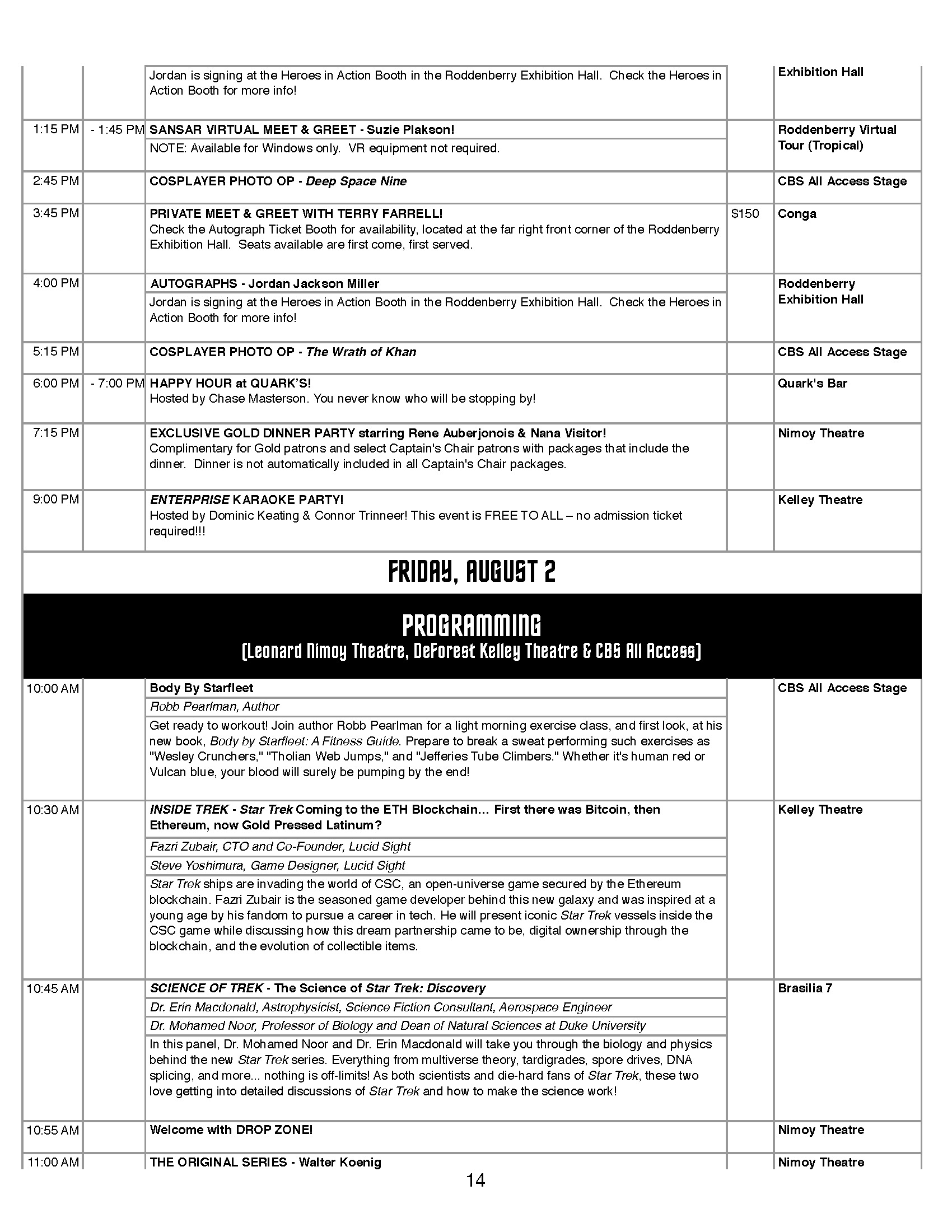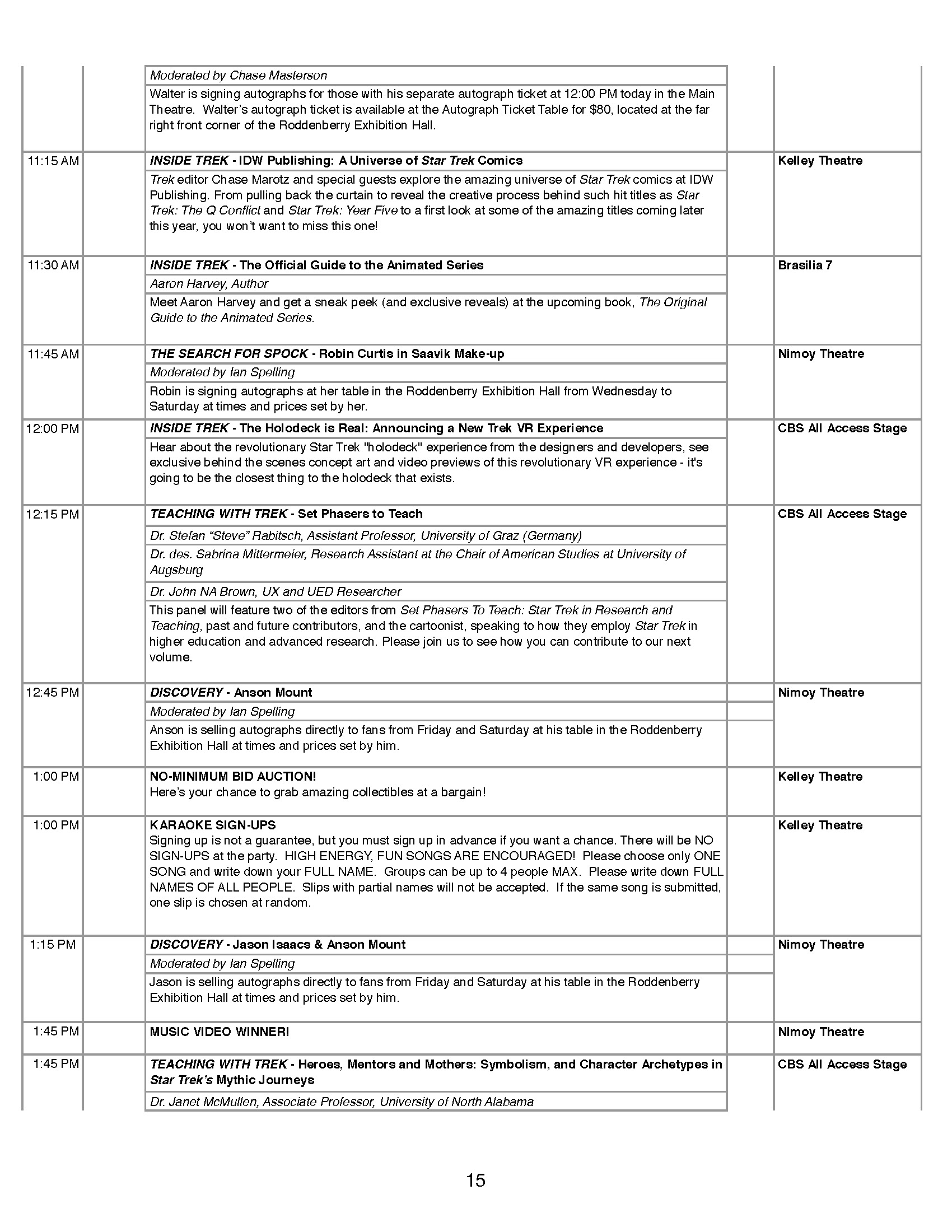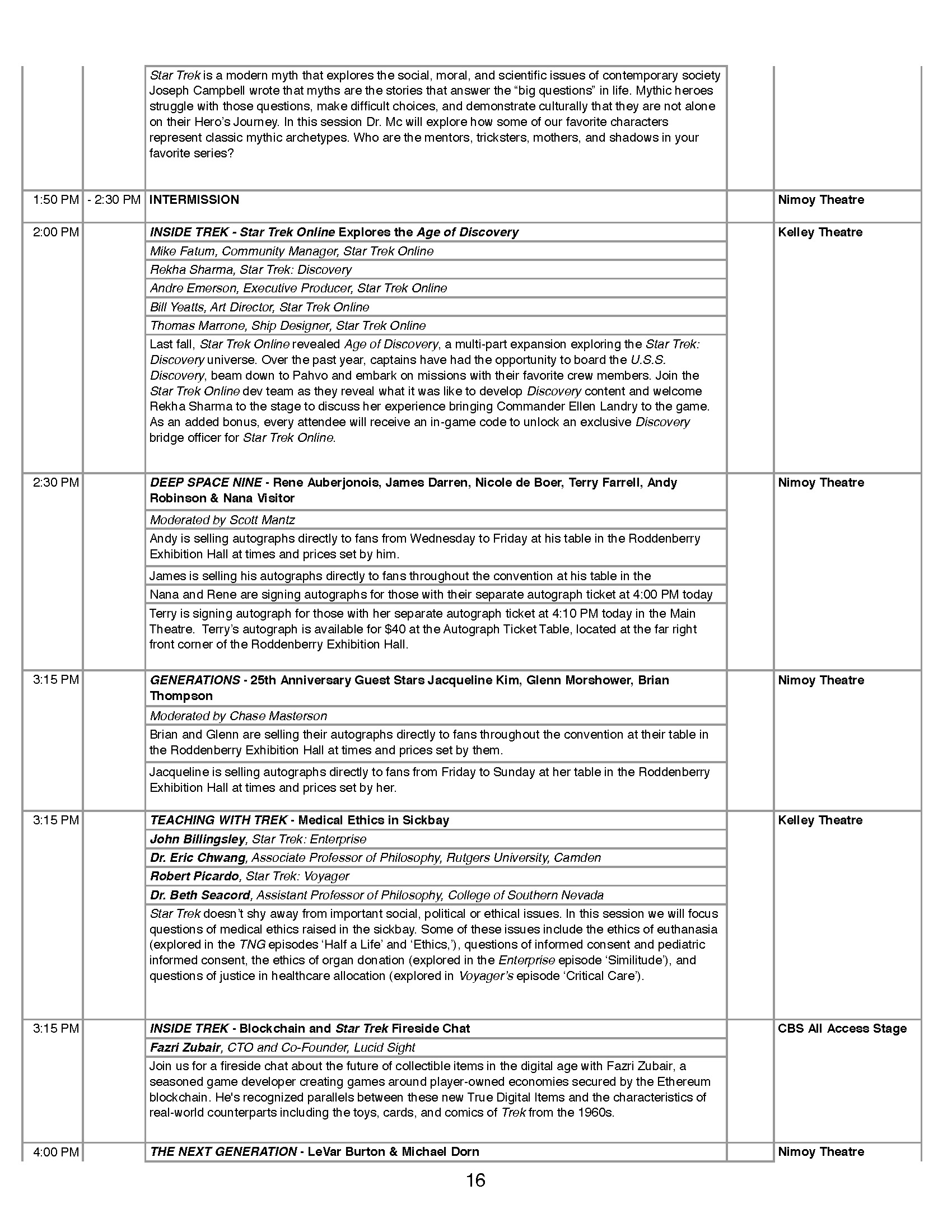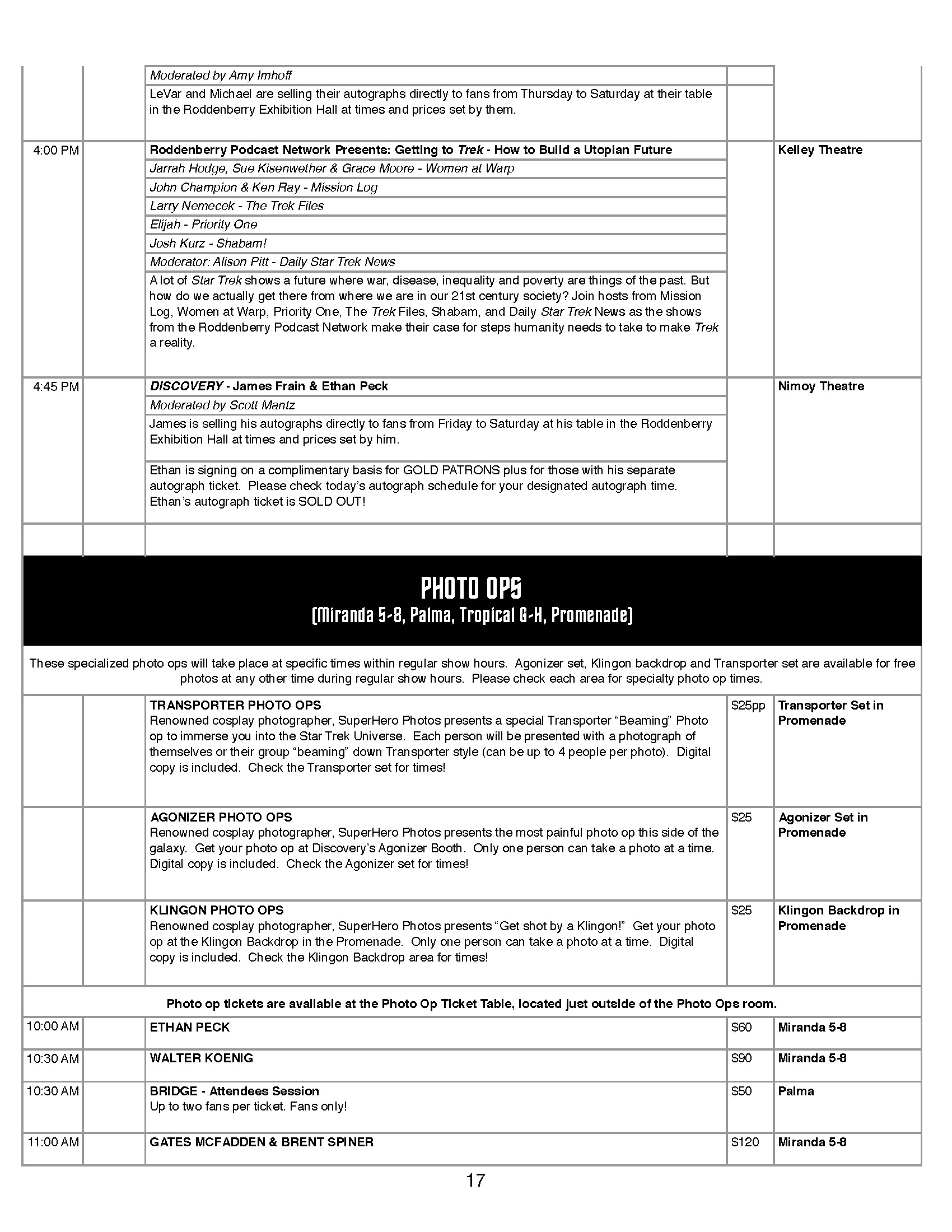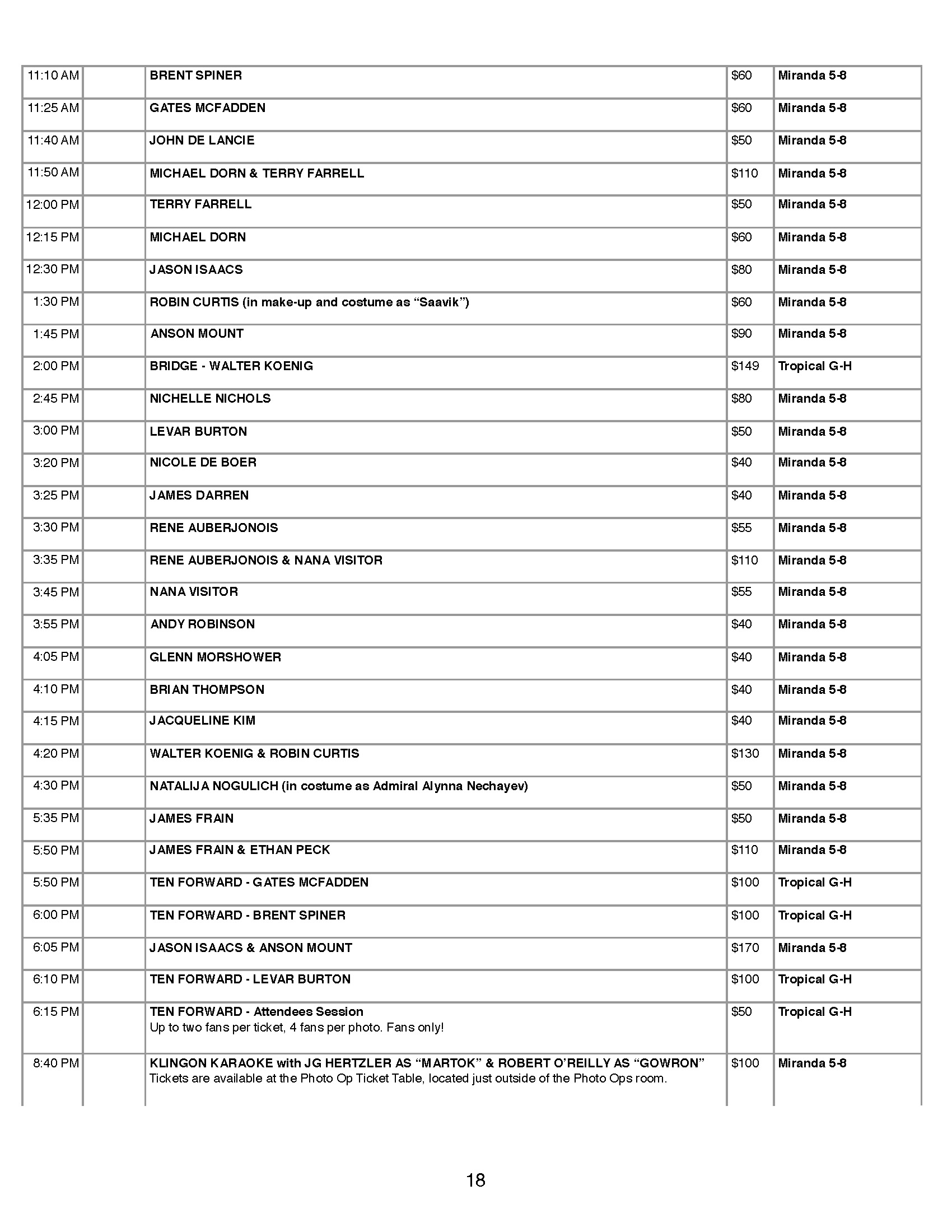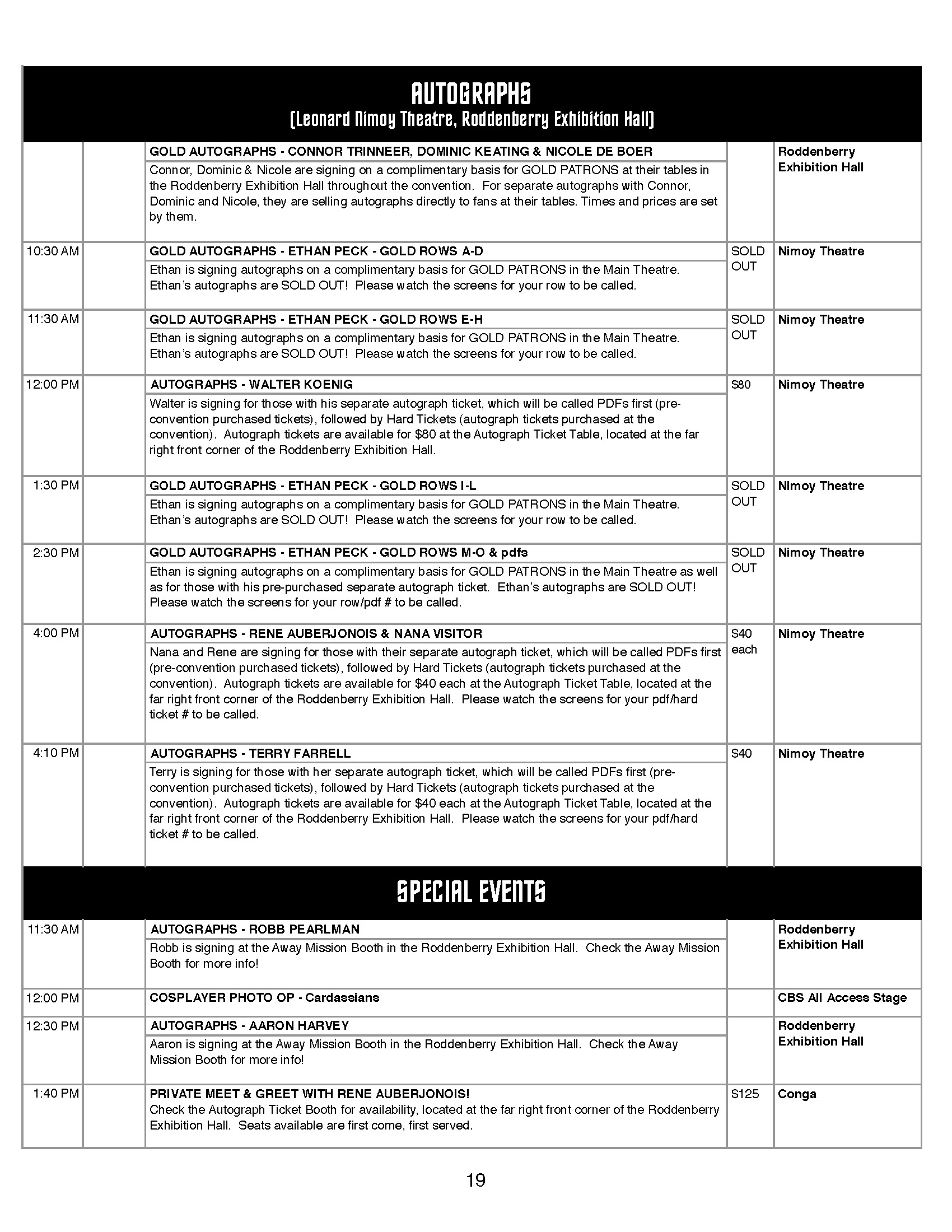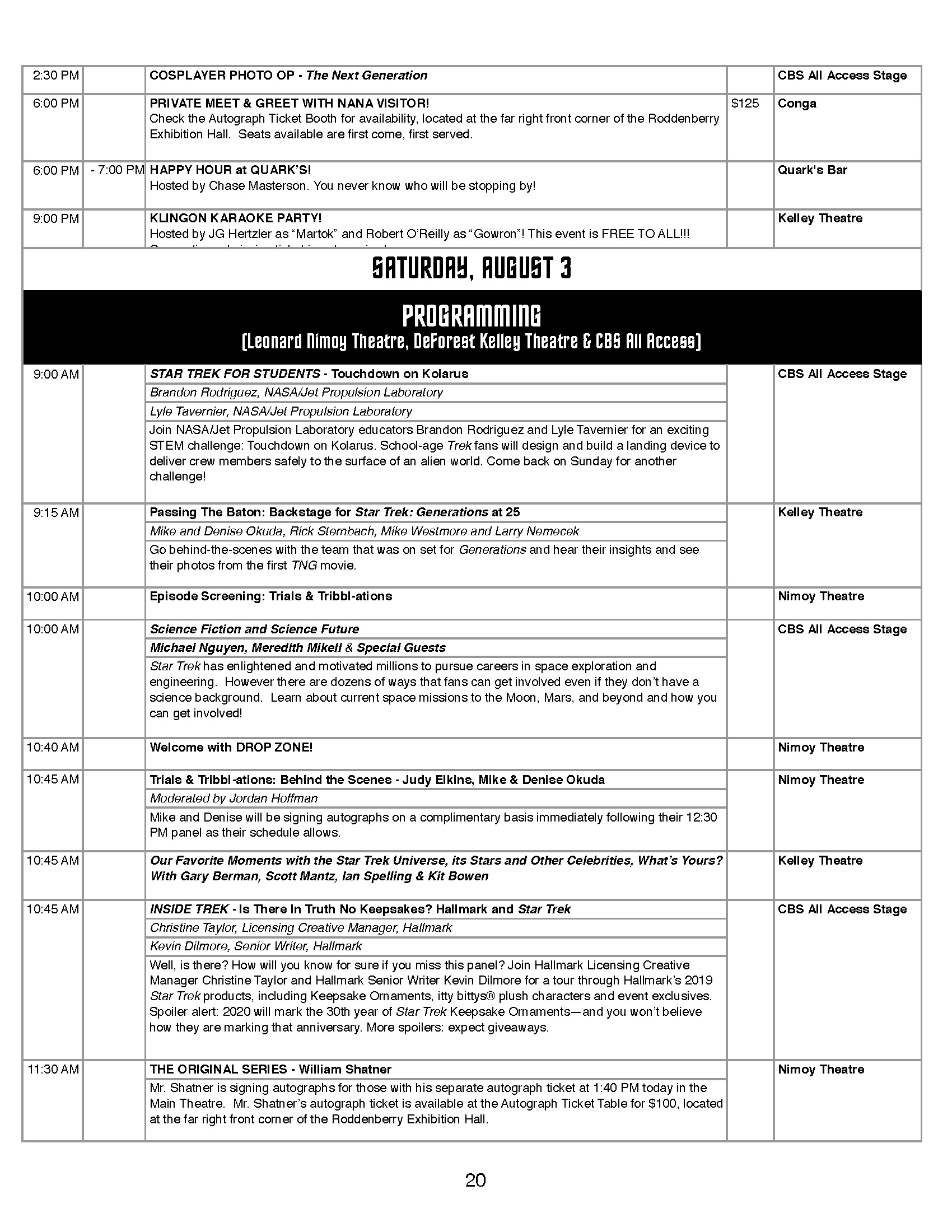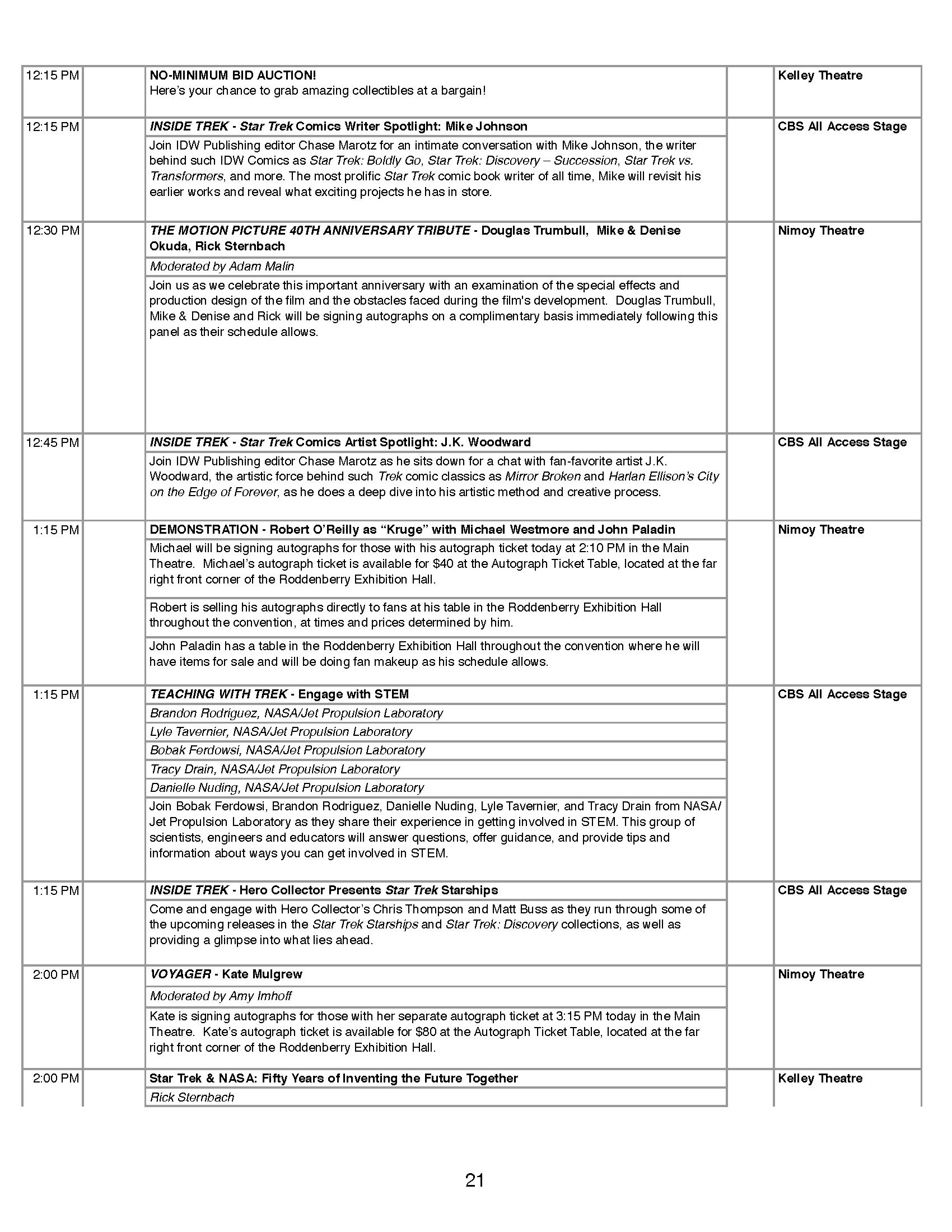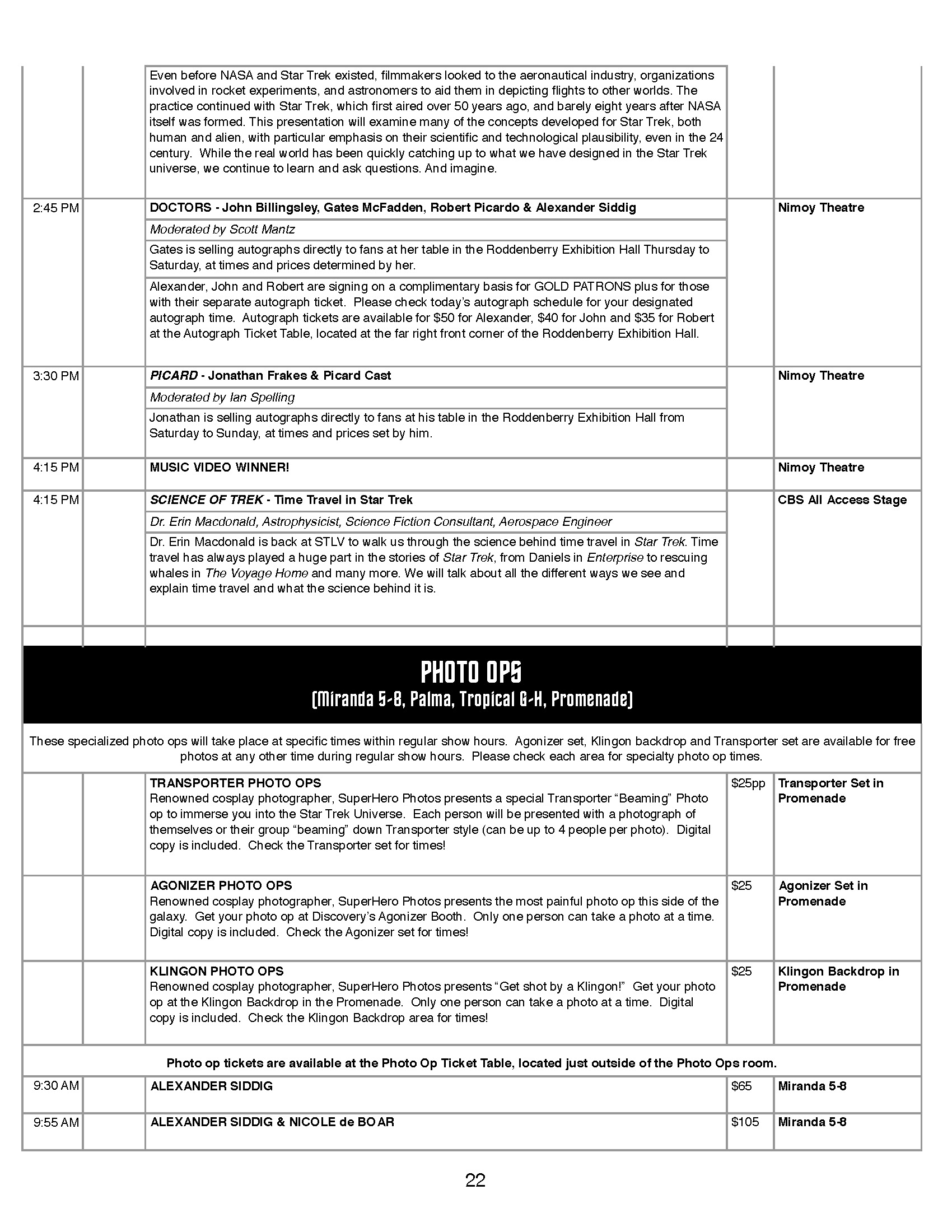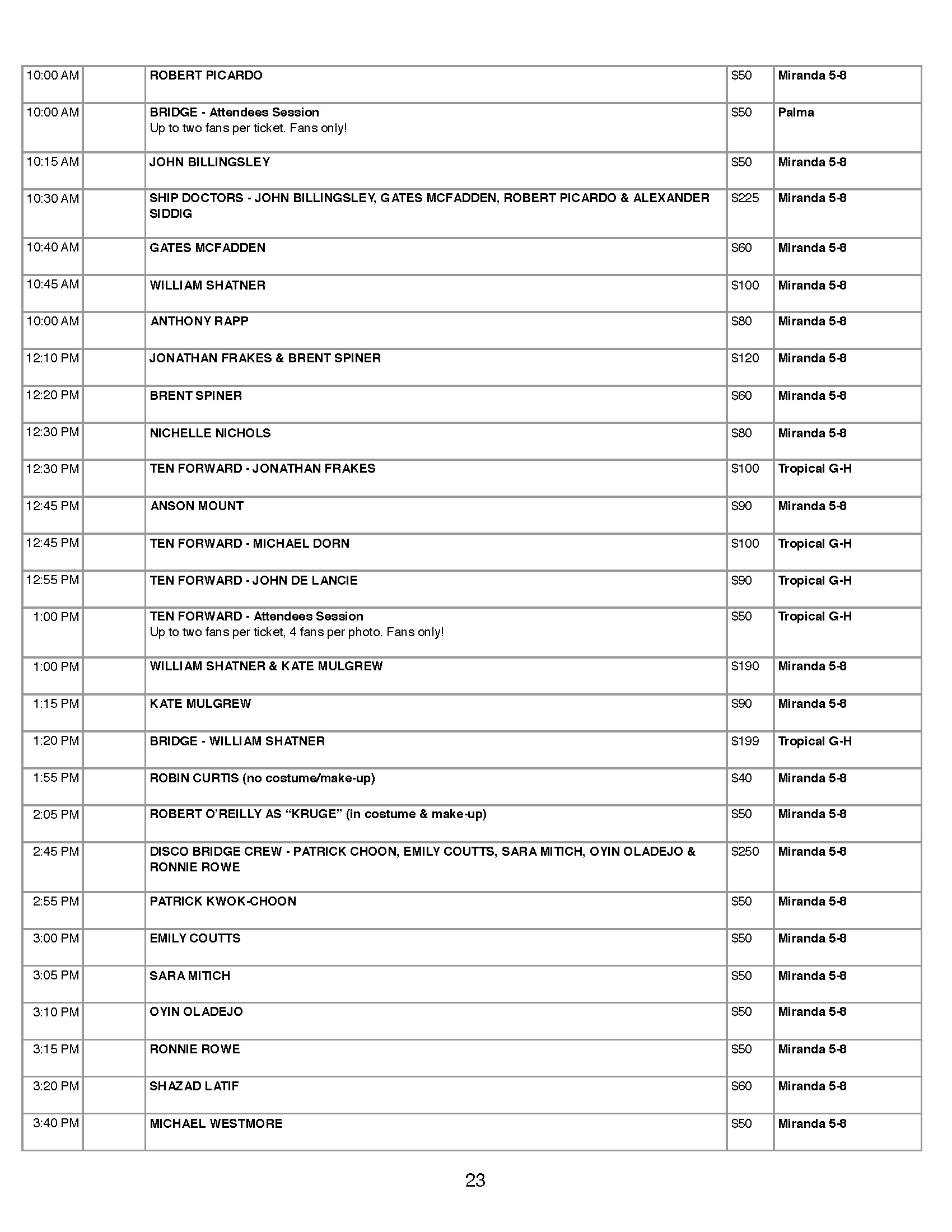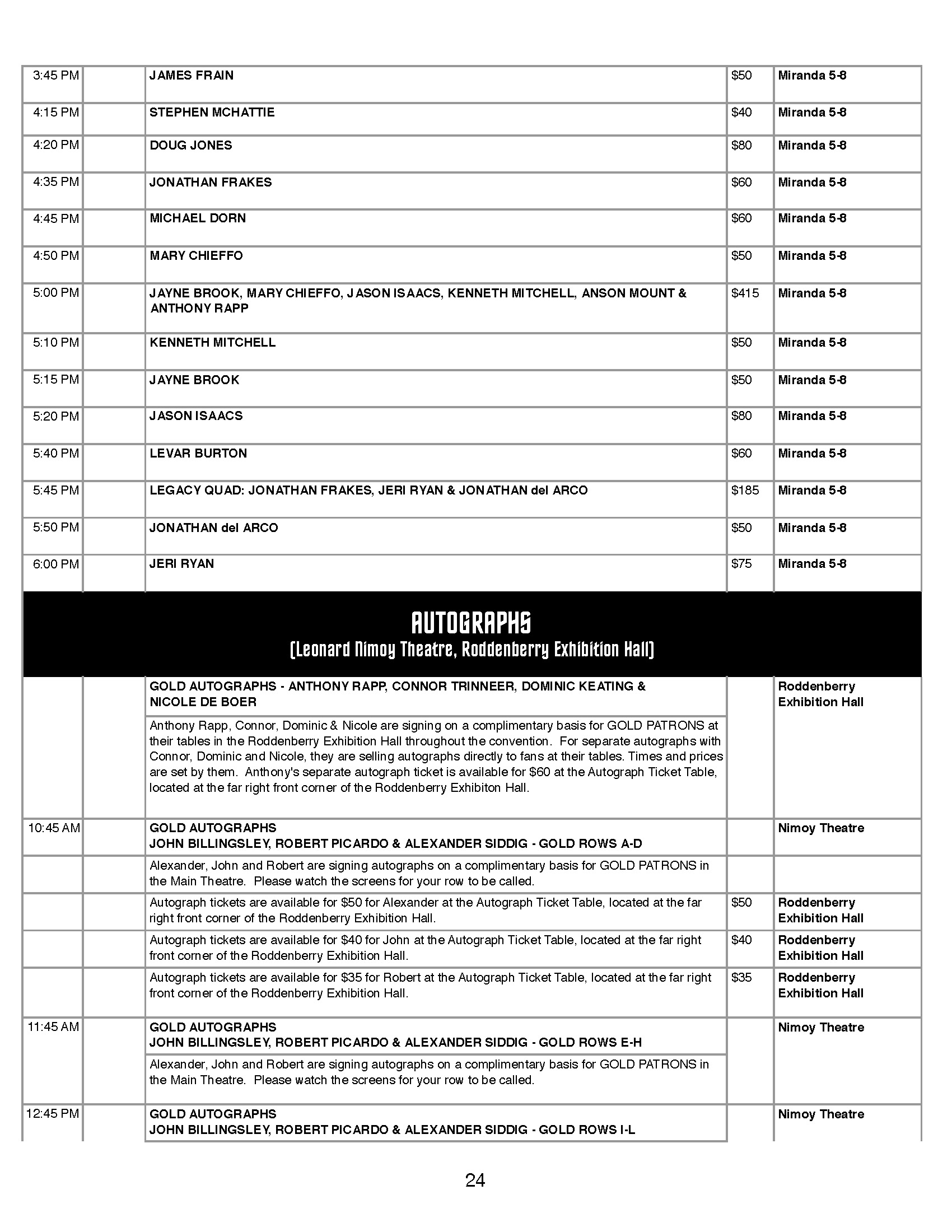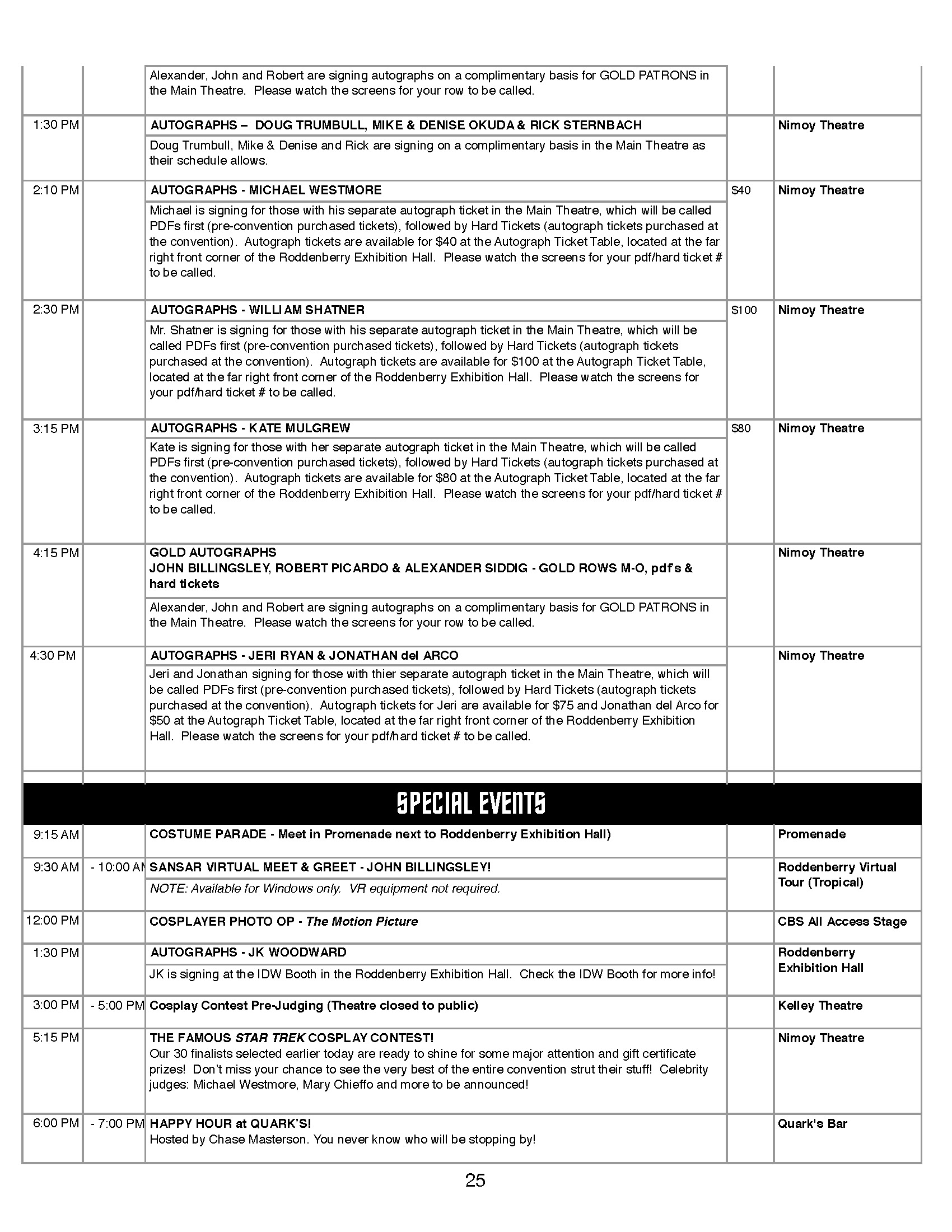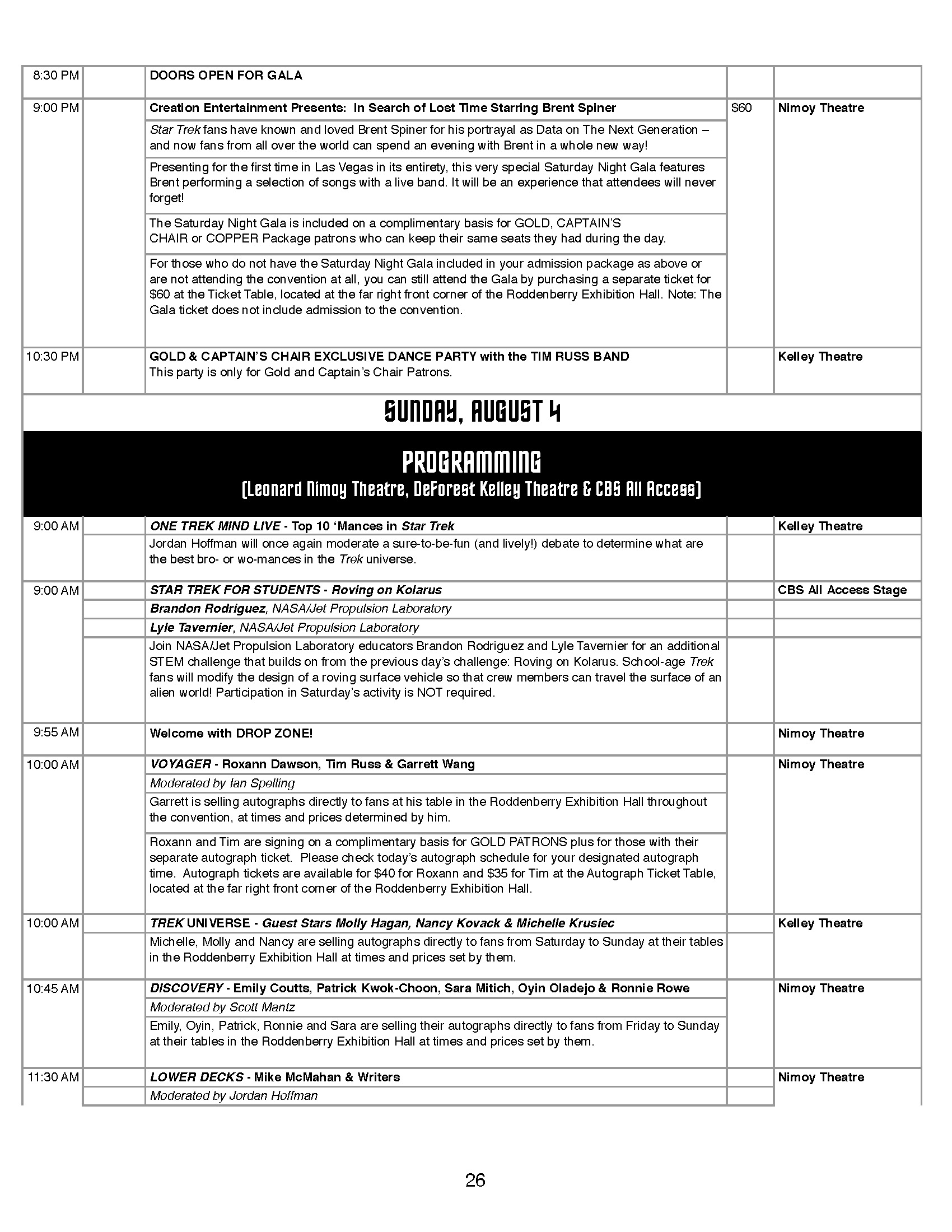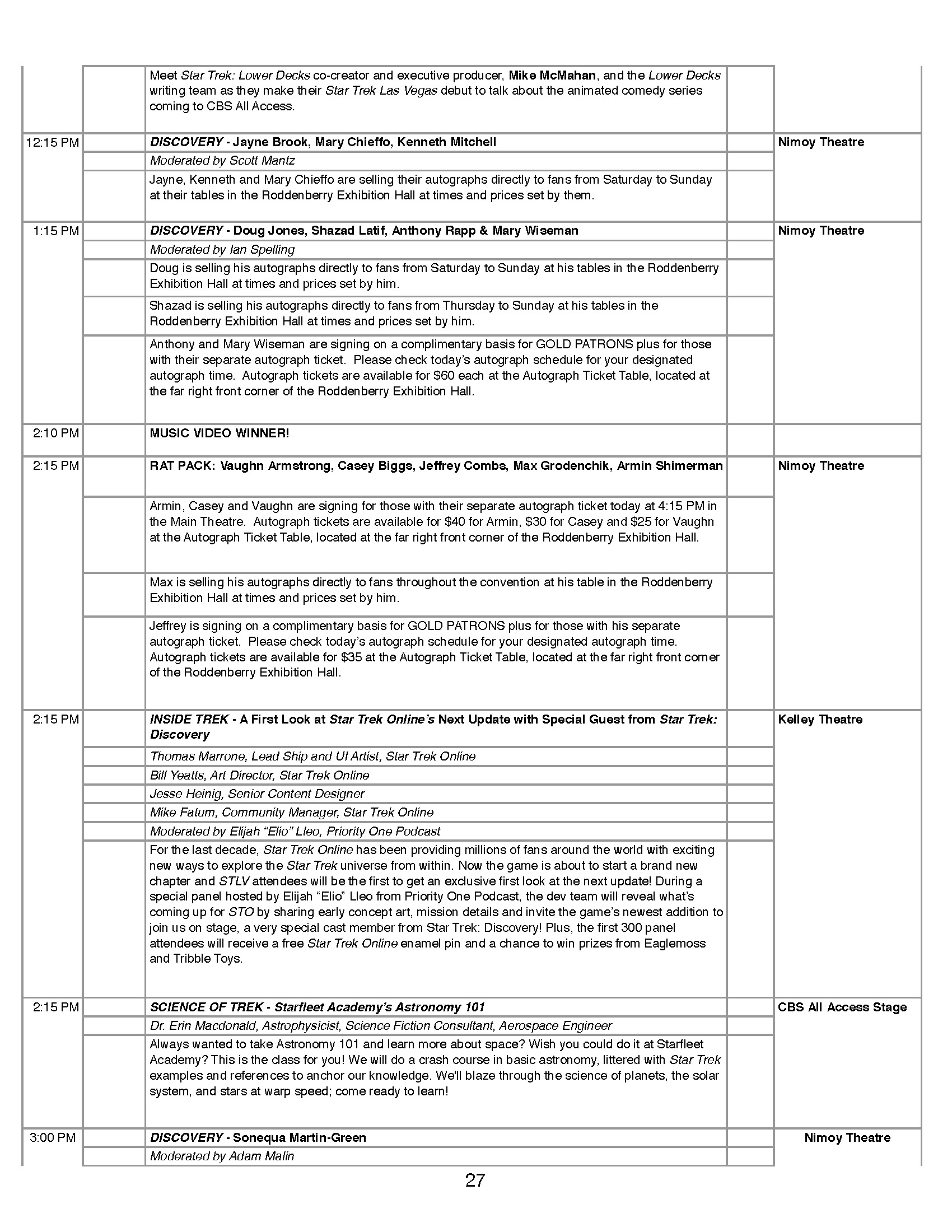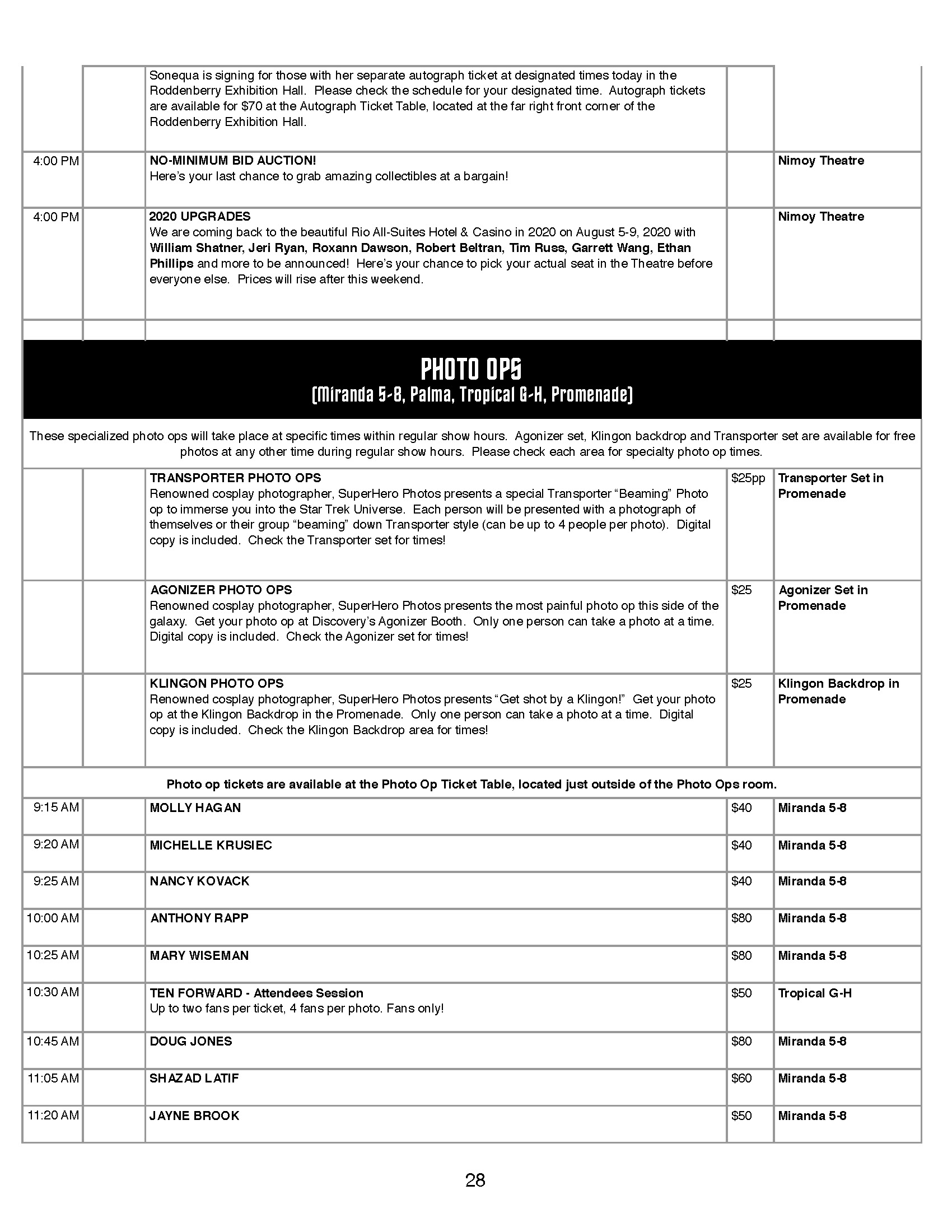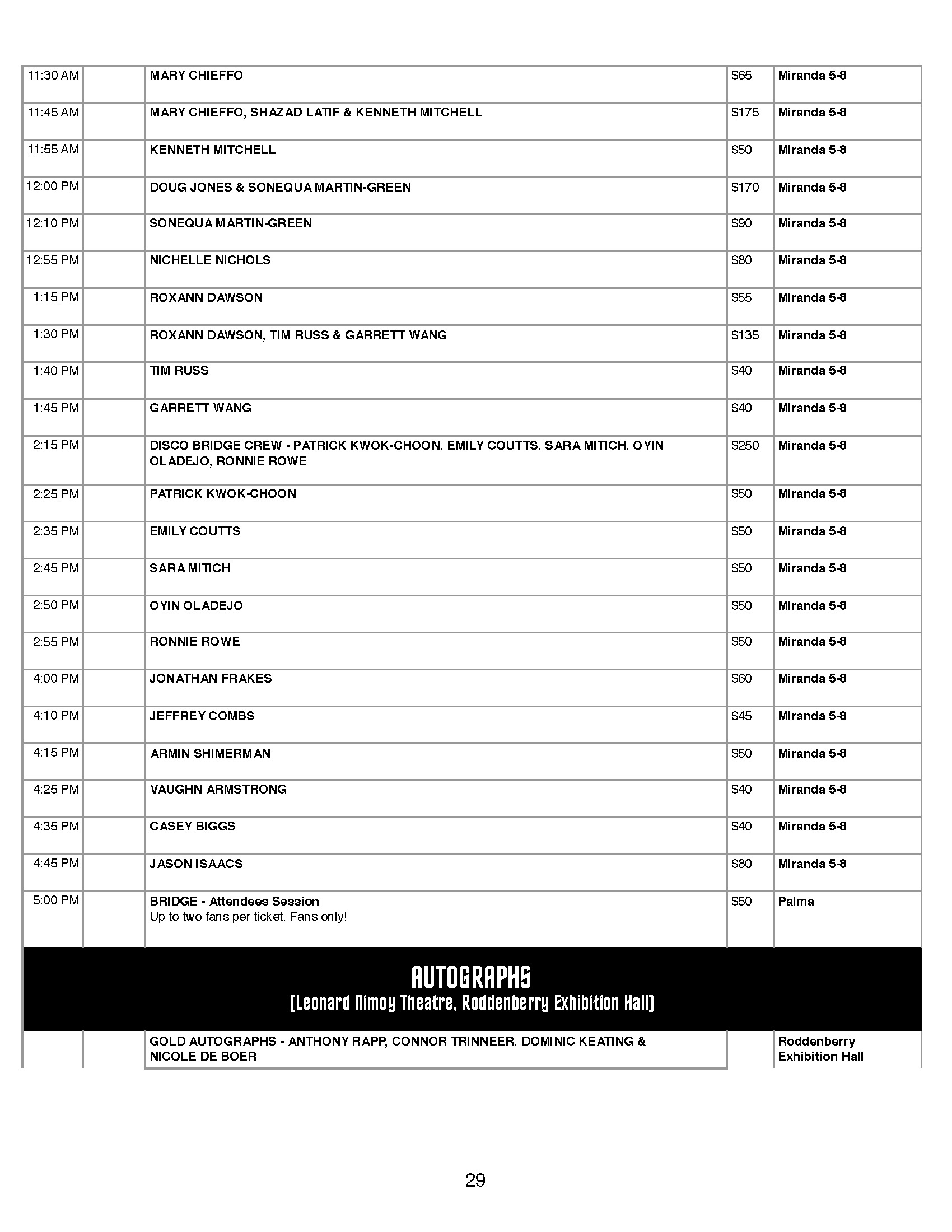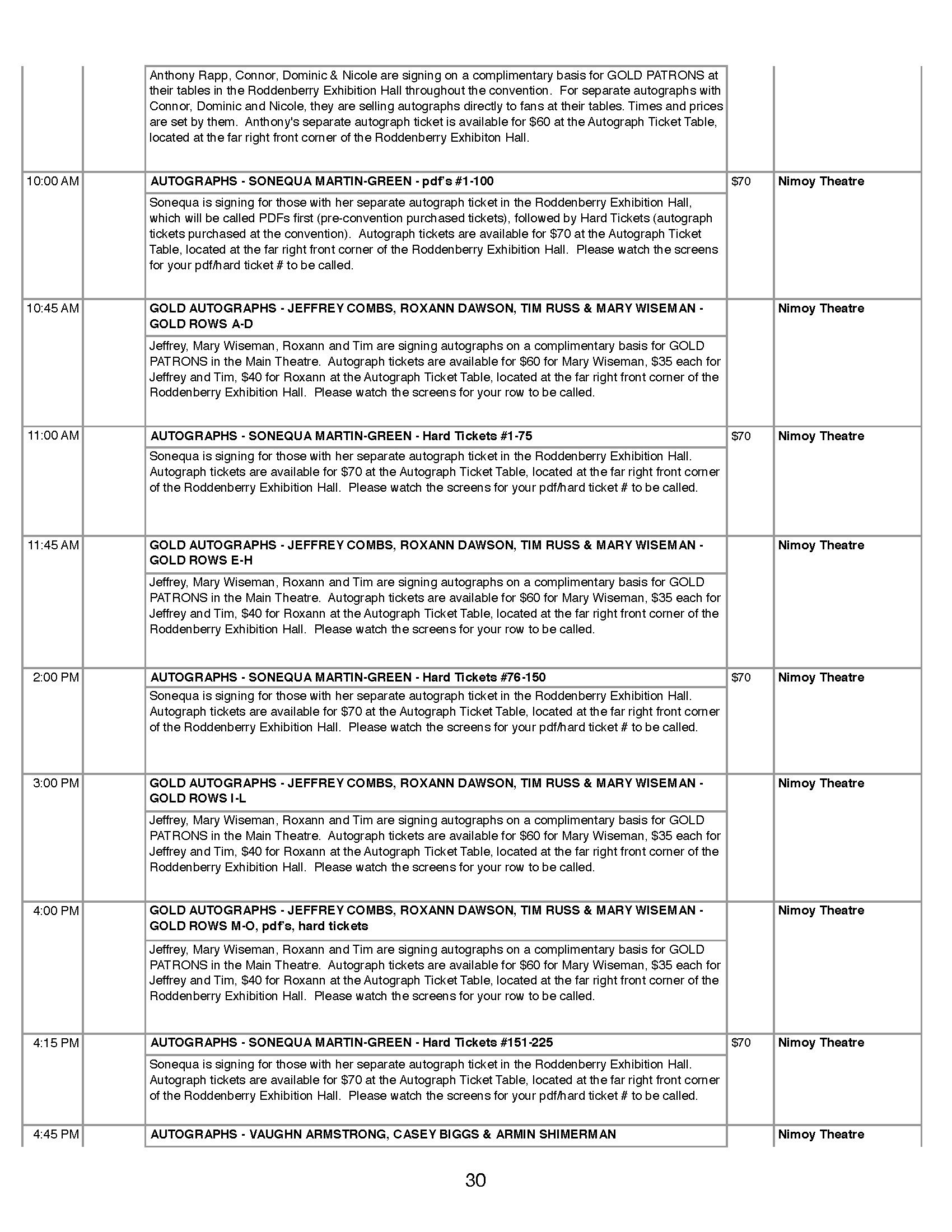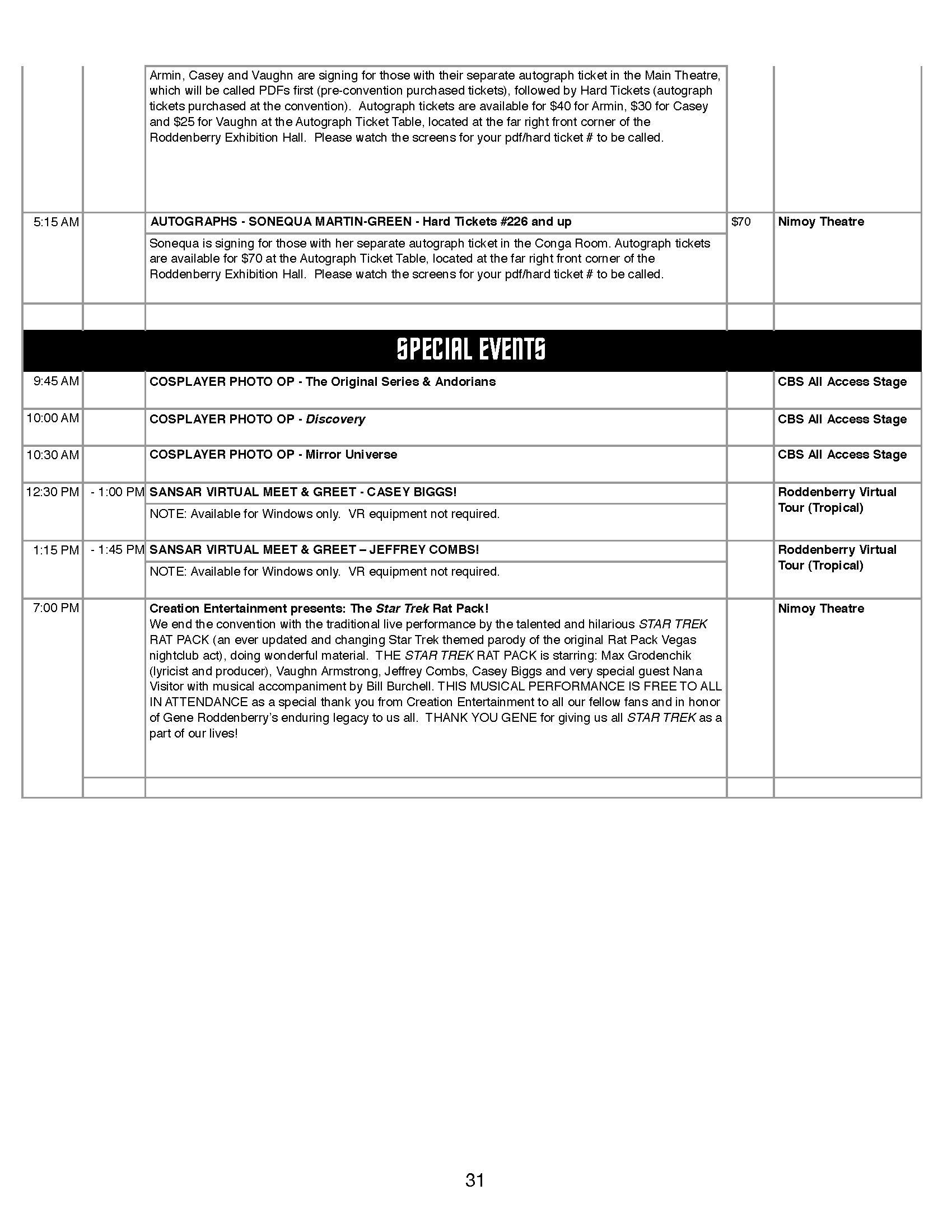 TUESDAY - JULY 30th
Set-up: 9:00am – 6:00pm
Preview night: 6:00pm – 10:00pm

WEDNESDAY - JULY 31st
Set-up: 9:30am – 10:00am
Open: 10:00am – 6:00pm

THURSDAY - AUGUST 1st
Set-up: 9:30am – 10:00am
Open: 10:00am – 6:00pm

FRIDAY - AUGUST 2nd
Set-up: 9:30am – 10:00am
Open: 10:00am – 6:00pm

SATURDAY - AUGUST 3rd
Set-up: 8:30am – 9:00am
Open: 9:00am – 6:00pm

SUNDAY - AUGUST 4th
Set-up: 8:30am – 9:00am
Open: 9:00am – 5:00pm